Forecast: Some Pop-Up Storms Likely This Afternoon
Here's a fun fact: The latest sunset of the year happens today.
Starting Wednesday, we are not only losing daylight in the morning, but also in the evening. That fact may seem a little negative, but for daylight-lovers everywhere it's good to know.
Today's weather features a weak disturbance crossing the area during the afternoon. This will create some showers and thunderstorms, a few of which may come with downpours.  We had few light showers this morning, but the ones this afternoon are potentially more potent.
Once the sun goes down the risk of these showers will end, and we are looking at another very comfortable night for sleeping.
Wednesday is a wonderful day weather-wise, with low humidity and sunshine. I can't say with 100 percent certainty there won't be a shower, but 90 percent of us will stay dry.
One more comfy night of sleeping Wednesday night is followed by humidity coming back Thursday and really sticking Thursday night. By Friday it's going to feel uncomfortable again thanks to the high humidity. The muggy air will also bring along a chance of scattered afternoon storms Friday that last into the holiday weekend.
You can follow my updates here and on Twitter @growingwisdom.
---
Tuesday: Clouds, some sunny breaks and a good chance of afternoon showers and thunderstorms.  Some storms could be accompanied by small hail, gusty winds and heavy rain.  Highs 74-78.
Tuesday Night: Scattered showers and maybe a thunderstorm early. Precipitation is happening well north and west of Route 495. Lows 55-62.
Wednesday: Mostly sunny. Highs in the upper 70s.
Thursday: Partly sunny and more humid. Some showers at night. Highs 78-83.
Friday: Partly sunny. Very warm and humid. Chance of a shower or thunderstorm. Highs 85-90.
Saturday: Warm and humid with sunshine and a risk of thunderstorms. Highs in the 80s.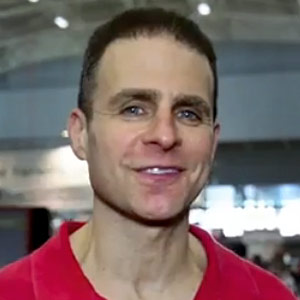 David Epstein Meteorologist
David Epstein is WBUR's meteorologist.