Forecast: Unusually Crisp And Dry Day, But Humidity Is Coming
Last evening's thunderstorms brought some spectacular skies to the area.
I don't think I've seen such a beautiful sky just before a storm. The fact that the sun was at such a low angle as the storm was arriving is why the colors looked so vibrant. If the exact same storm had rolled through four hours earlier, it would have just went from blue sky to black and gray.
Now that the weather system that brought the rain has moved east, we have another stunner of a day. The air will be warm and dry. There will be a bit of breeze, but there is virtually no chance of rain.
Thursday is also a good day. Although there will be a few more clouds and bit of humidity in the air. Temperatures will be a few degrees warmer. A shower or two may also occur Thursday night.
Friday puts us into the soupy kind of humid air. I can't rule out a few storms in the afternoon. This sets us up for a summery weekend which should last into July 4. That is nearly a week out, and in this active pattern things can change. As of now, however, the weather should cooperate for the holiday.
Temperatures will peak Saturday, reaching the lower 90s in the warmest spots and upper 80s elsewhere. Of course, Cape Cod is going to be a bit cooler but just as humid.
Sunday sees a few scattered storms in the humid air mass. Behind these storms, skies should clear and set us up for two warm and drier days on Monday and Tuesday.
You can follow my updates here and on Twitter @growingwisdom.
---
Wednesday: Mostly sunny and dry with a nice breeze at times. Highs in the upper 70s.
Wednesday Night: Scattered showers and maybe a thunderstorm early. Precipitation is happening well north and west of Route 495. Lows 55-62.
Thursday: Partly sunny and more humid. Some showers at night. Highs 78-83.
Friday: Partly sunny. Very warm and humid. Chance of a shower or thunderstorm. Highs 85-90.
Saturday: Warm and humid with sunshine and a risk of thunderstorms. Highs 85-93.
Sunday: Warm and humid with sunshine and a risk of thunderstorms. Highs in the 80s.
Monday: Warm and less humid with sunshine. Highs in the 80s.
Tuesday (Independence Day): Partly to mostly sunny. Highs 80-85.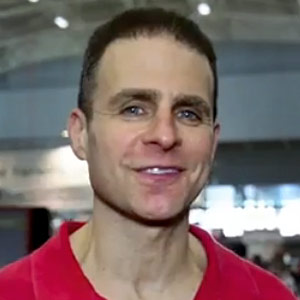 David Epstein Meteorologist
David Epstein is WBUR's meteorologist.