Very Warm And Humid This Weekend
02:17
Play
I can't know what the entire summer will be like, but when we look back at it around Labor Day, we likely will think of it as a typical summer: one without extended heat or drought, but still with lots of beach days.
As we head into the holiday weekend, a fast-moving atmosphere will keep temperatures ranging from warm to hot and humid for several days followed by still warm, but less humid weather by July 4.
Remember, last summer we were already in the midst of a drought, but this year, adequate precipitation and cooler air has allowed us to enjoy a great growing season. Just look at the lawns around the area and you'll know we have had adequate rainfall.
The day-by-day forecast brings a warm front across the area this evening. Before that happens clouds will be tough to erode. Today temperatures will be warmest south of the Massachusetts Turnpike with highs in the lower 80s. Meanwhile, temperatures will hold in the 70s over Cape Cod and the North Shore.
We are in the warm sector on Friday and Saturday with highs in the 80s to lower 90s. This will also be a period with warm nights, somewhat uncomfortable for sleeping, that's not the type of air we've had for a bit.
Sunday brings the best chance of showers and a lot of clouds. If temperatures reach 90 or better on Friday, Saturday and Sunday it will be our third heat wave of the year. I don't expect this to occur because of cloud coverage on Sunday, but there is a small chance it does.
Monday is still warm, but less humid, and the cooling trend really takes over by the middle of next week with highs back in the 70s to lower 80s.
You can follow my updates here and on Twitter @growingwisdom.
---
Thursday: Partly to mostly cloudy and becoming more humid. Highs 77-83.
Thursday Night: Muggy and warm. Maybe a shower, but they are most likely north of Route 2. Lows 65-70.
Friday: Partly sunny. Very warm and humid. Chance of a shower or thunderstorm. Highs 85-90.
Saturday: Warm and humid with sunshine and a risk of thunderstorms north. Highs 85-93.
Sunday: Warm and humid with sunshine and a risk of thunderstorms. Highs in the 80s.
Monday: Warm and less humid with sunshine. Highs in the 80s.
Tuesday (Independence Day): Partly to mostly sunny. Highs 80-85.
This segment aired on June 29, 2017.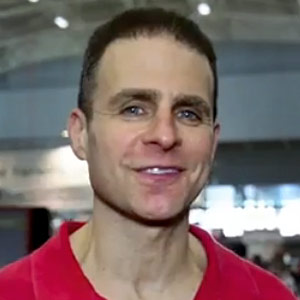 David Epstein Meteorologist
David Epstein is WBUR's meteorologist.