Forecast: Dry Today, Possible Heavy Showers Friday
02:20
Play
This article is more than 4 years old.
It's another great morning after a night of comfortable temperatures for sleeping! This week's weather has certainly over-performed.
But, there is going to be an interruption in the dry pattern starting late Thursday and continuing through Friday night.
And before we get to any shower activity, we have another wonderful day ahead. Expect low humidity with highs in the 70s along the immediate coast and highs warming to the mid-80s well inland. There will be an increase in clouds later this afternoon, but it is still going to be a nice day.
As more humid air tries to move north, it will override the cooler air at the surface and bring us clouds and showers. The northward extent of the rainfall is questionable. The heaviest rainfall is most likely to occur far south of the Massachusetts Turnpike. Cape Cod and the Islands have missed out on some of the June rainfall, so parts of that area could use some rain.
The map above is based on the models. These numbers may be a bit elevated, but you should focus on the fact that the heaviest rain will occur to the south.
Saturday is going to be a good day, but there is a cold front coming through that could kick off a pop-up shower or storm. If this occurs, it will be brief and only a minor break in an otherwise nice day.
Sunday is my pick for the upcoming weekend. I expect nearly ideal conditions with bright blue skies and really pleasant air. This weather should continue next week. I do see some chance of showers Tuesday, but it won't be a completely cloudy, rainy day — just a passing storm or two along with the sunshine.
You can follow my updates here and on Twitter @growingwisdom.
---
Thursday: Lots of sunshine. Cloudy in the late afternoon. Highs in the upper 70s to lower 80s.
Thursday Night: Mainly clear and comfortable for sleeping. Lows 55-60.
Friday: Cloudy with more humidity, as well as scattered showers and storms. Highs 77-81.
Saturday: Cloudy and sunny periods. Rather warm. Pop-up afternoon storms possible. Highs in the mid-80s. Cooler Cape Cod.
Sunday: Mainly sunny, low humidity and warm. Highs in the mid-80s. Cooler Cape Cod.
Monday: Mostly sunny and dry. Highs in the low 80s.
This segment aired on July 6, 2017.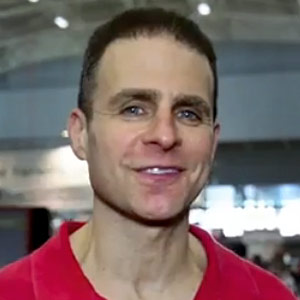 David Epstein Meteorologist
David Epstein is WBUR's meteorologist.