Forecast: Some Showers, Storms And Humid Through Thursday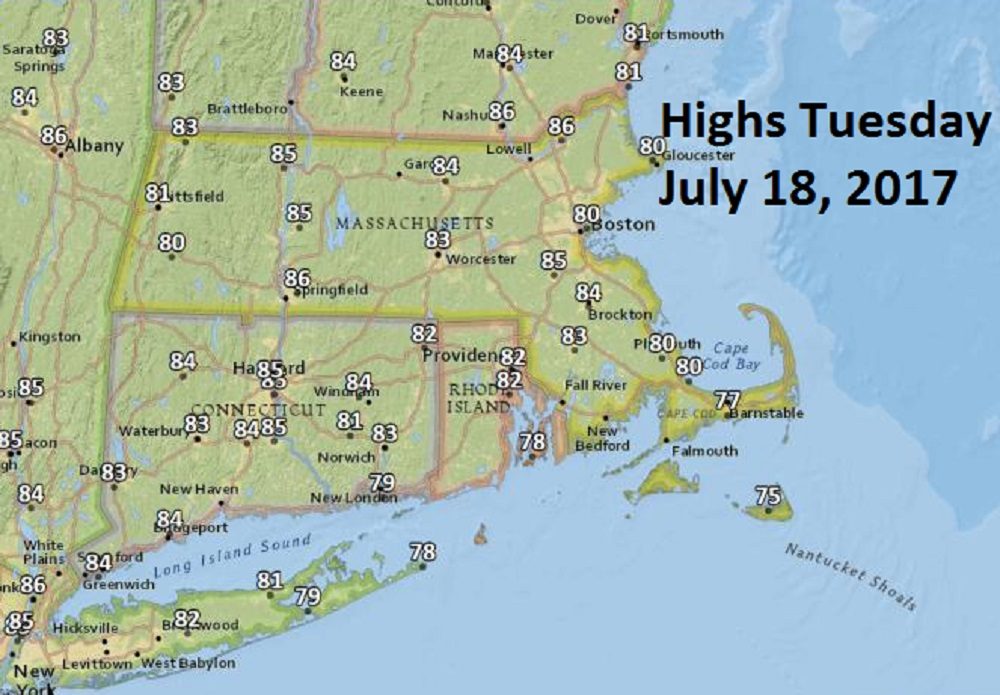 This article is more than 2 years old.
The humid air mass over our area will be with us through much of Thursday. Weak impulses of low pressure and an unstable atmosphere will cause some shower and thunderstorm activity from time to time, but it should not be widespread.
Finally, a stronger push of drier air will work in on a more northwesterly flow of air Thursday night. Although still seasonably warm, it will be noticeably more comfortable Friday and Saturday.
Elsewhere, an eye on the tropics, as Tropical Storm Don has formed in the eastern Caribbean. Tropical storm warnings have been issued for Granada, St. Vincent and the Grenadines.  Maximum winds are just 45 mph with some weakening as the storm moves eastward.
Dave Goldbaum is in for Dave Epstein.
---
Today: Some sun but with lots of clouds and humid. Few showers developing, along with the chance for a thunderstorm. High 83.
Tonight: Partly cloudy with patchy fog late. Lows: 66-71.
Wednesday: Partly sunny and humid. Chance for a midday shower or thunderstorm. High: 85.
Thursday: Partly sunny. Chance for an afternoon thunderstorm before 5 p.m. High 87.  Turning less humid at night.
Friday:  Becoming mostly sunny. More comfortable. Highs: mid 80s.
Saturday: Mostly sunny. Highs: lower 80s
Dave Goldbaum is in for Dave Epstein.