He Knows 'The Face Of Poverty': Constituents Celebrate Boston Rep. Sánchez's Promotion
04:41
Play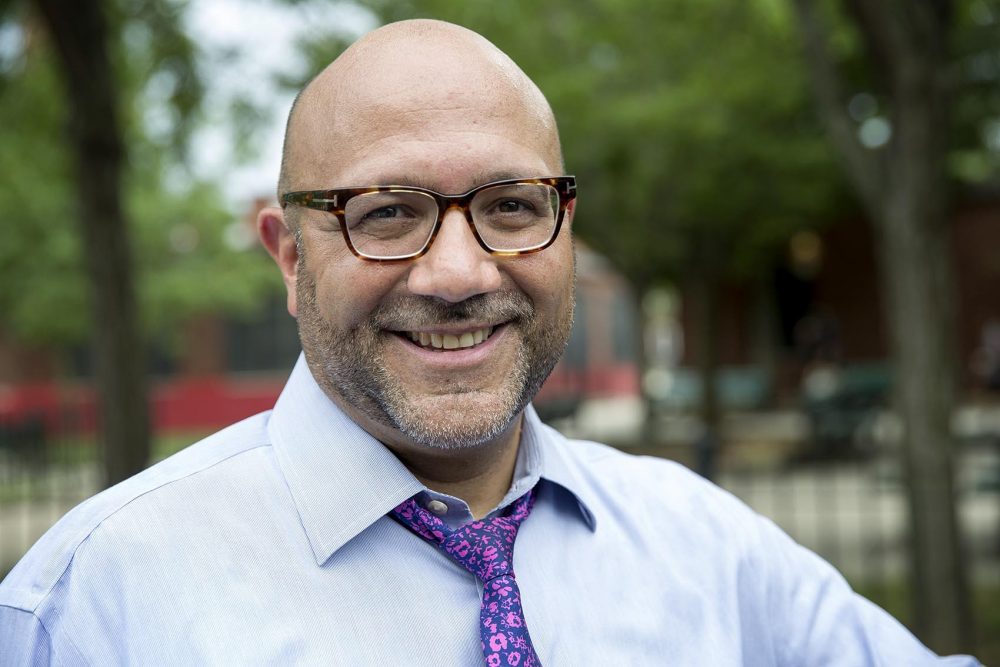 This article is more than 2 years old.
On his 48th birthday, longtime Massachusetts state Rep. Jeff Sánchez was doing what he usually does: meeting with his constituents.
Sánchez, who was recently appointed by House Speaker Robert DeLeo to head the Legislature's House Ways and Means Committee, is now considered one of the most powerful Latino elected officials in the state. The chairmanship gives Sánchez a great deal of influence over public policy and the state budget.
During a "hot dog night" event at the Mildred Hailey public housing project in Jamaica Plain, community members in his district congratulated Sánchez on the promotion.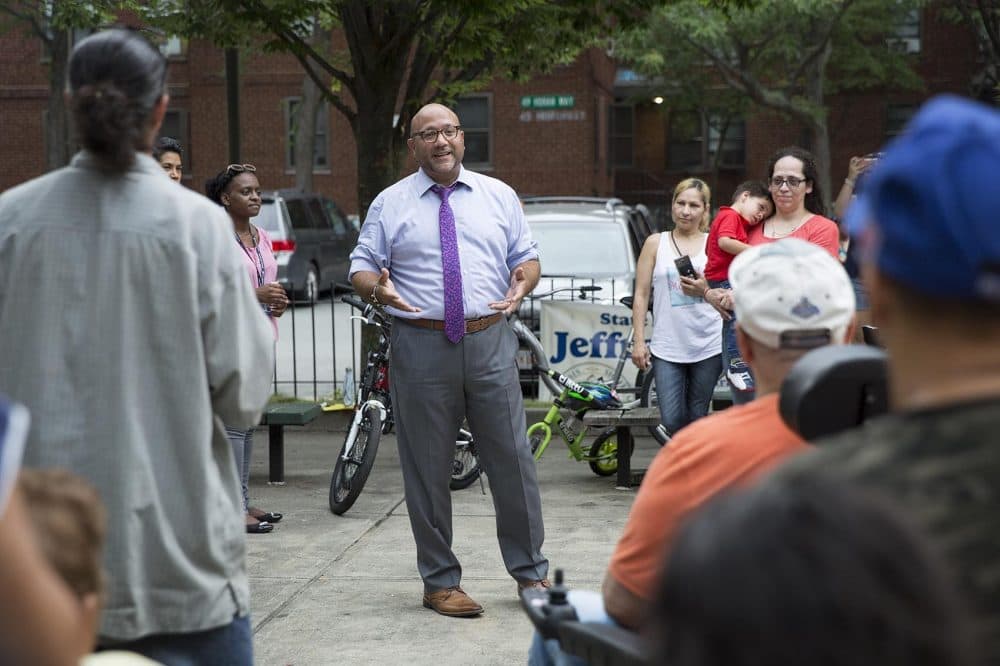 Among those happy with the move was activist Carol Miranda, who sang "happy birthday" to the state representative.
"He's worked very hard for his community. He is the community," she said. "I'm so proud of you. I was around a bunch of people yesterday, who were like, it's amazing how you started and where you are, you know?"
Sánchez grew up in public housing in Boston's Roxbury neighborhood before attending the University of Massachusetts Boston and, later, Harvard's Kennedy School of Government. He worked for the late Boston Mayor Thomas Menino and was first elected to the House in 2002 to represent a district that includes parts of Jamaica Plain and Brookline.
"I have this housing project in my district," Sánchez said, referring to Mildred Hailey. "And I also have John Henry, the owner of the Red Sox, in my district. And I have everything in between: extreme, extreme, extreme, extreme wealth and extreme poverty."
When DeLeo promoted Sanchez over the weekend, he cited Sánchez's ability to work with colleagues of all political persuasions, and his experience as House chair of the committee on health care financing.
Sanchez is taking the post, which is often seen as a stepping stone to the speakership, just as lawmakers finished grappling with a state budget. Much of the budget debate focused on health care, as Medicaid spending has skyrocketed and makes up some 40 percent of state expenditures.
Sánchez wouldn't offer specifics about what he might do to rein in costs, but he did say that with the uncertainty about health care in Washington and with Gov. Charlie Baker asking lawmakers to reconsider a plan to reduce Medicaid spending, he's going to review all proposals carefully.
"Right now, I'll get a sense. And I'll talk to the speaker, and I'll talk to the members," he said. "And I'm sure I'm going to have so many other folks who are going to want to talk to me."
Sánchez acknowledges that it will be tough to be the chief House budget writer when expected tax revenues have fallen short, but other political leaders, like Lawrence Mayor Dan Rivera, are confident that Sánchez can handle the challenge.
"Nothing like a kid who knows what the face of poverty, what the face of need looks like, to make budgetary decisions. I'm excited about it," Rivera said.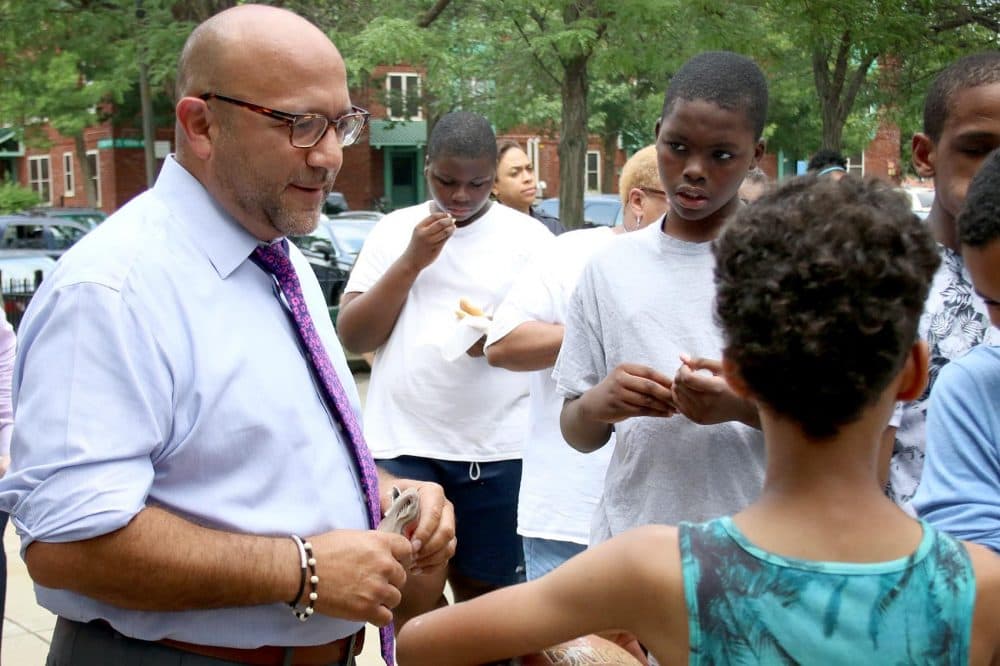 Sánchez says he's also evaluating proposed criminal justice reforms, such as the call to eliminate mandatory minimum sentences. Crime is a big issue in his district, especially after two children were injured by gunfire in these Mildred Hailey apartments last month. Some residents say they're afraid to leave their homes. Others say Sánchez should be fighting against the racial and ethnic disparities in the criminal justice system.
"I'm a Puerto Rican man that grew up in the city. I get it," Sánchez said. "But what do I tell a parent whose 8-year-old has a bullet lodged in her spine right now? I mean, it's difficult, it's a difficult conversation to have. And we're going to have conversations right now."
Dialogue is Sánchez's strength, according to state Rep. Frank Moran, chair of the Black and Latino Legislative Caucus. He represents parts of Lawrence, Andover and Methuen.
"I think the Speaker picked the right person for the job," he said.
Moran considers Sánchez a mentor and a passionate advocate for his constituents. Moran says, right now, only about 5 percent of elected Massachusetts officials are people of color, so he hopes Sanchez's appointment will inspire others.
"It's very historical. Not only for the Latino community, but for the color community in general," Moran said.
Sánchez says he's proud and humbled to have been chosen for the post, and he will work to do the right thing.
While he says he looks forward to being able to affect state policies on a larger scale, Sánchez also hopes that rising up the ranks of the State House won't result in losing touch with those who got him there in the first place.
This segment aired on July 20, 2017.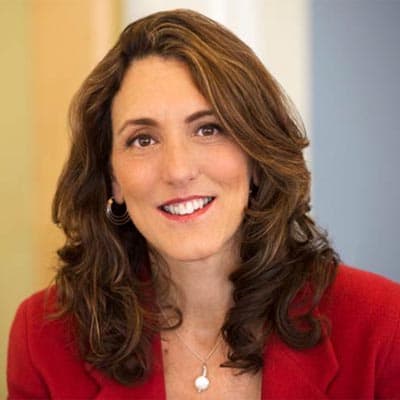 Deborah Becker Host/Reporter
Deborah Becker is a senior correspondent and host at WBUR. Her reporting focuses on mental health, criminal justice and education.