Slain Boston Hardware Store Owner Is Recalled By Neighbors As Generous
04:12
Play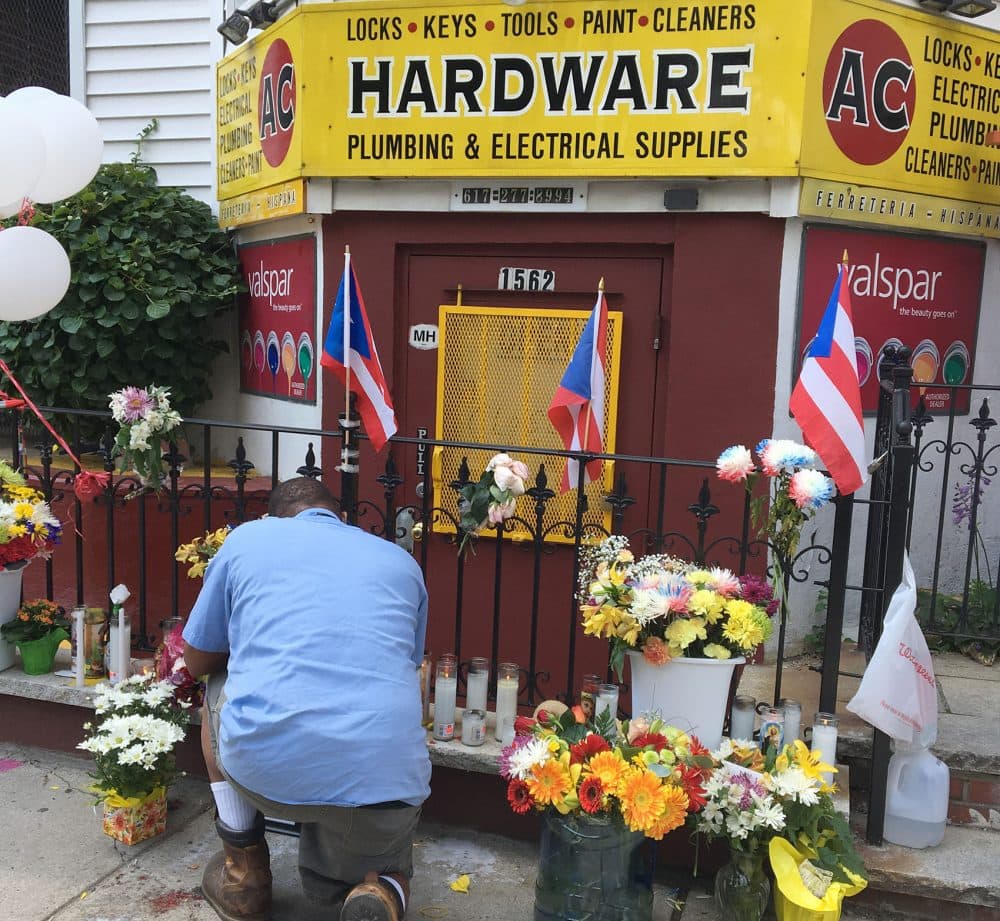 This article is more than 2 years old.
In front of AC Hardware in Boston's Mission Hill neighborhood, there's a makeshift memorial of candles, flowers, Puerto Rican flags and a framed photograph of a smiling Andres Cruz.
Police say Cruz, 58, who owned the store, was fatally shot during an apparent robbery Tuesday afternoon. Three men are charged with his murder, and were held without bail Wednesday.
On the sidewalk outside the hardware store Wednesday, there were drops of dried blood, allegedly from the assailants. Police say Cruz tried to fight them off with a knife before he was shot.
"What a sweetheart he was. It's just heartbreaking," said Mary Burns, a retired nurse who's lived in this neighborhood for decades. She said Cruz was well known there, and much loved.
A street banner hangs nearby, honoring Cruz's hardware store as Mission Hill's best business of the year.
"I've lived in the neighborhood for over 40 years, so he's been here practically the whole time," Burns said. "[He was] such a hard working guy and an inspiration to people."
Ismael Gonzalez grew up in nearby Jamaica Plain and came to the memorial to pay his respects.
"He's just one of those guys that was here for everybody, whatever you needed, no favor too big or too small," he said.
Gonzalez said Cruz was always generous, willing to lend anyone a hand or money, if they needed it -- a major figure in this neighborhood.
"We've known him growing up," Gonzalez said. "He's just like an uncle, a father figure to all of us. He's a wonderful, wonderful human being, always laughing, always smiling. You have to be an animal to hurt someone like this. You have to be an animal."
Cruz was killed in a bungled and brazen daytime robbery, according to police, who responded on Tuesday to reports of a shooting at his hardware store.
When police arrived, they found Cruz lying on the floor with multiple gunshot wounds. He was rushed to the hospital and pronounced dead. Witnesses told police they saw three black men rush out of the store and drive away in a white van.
Within minutes, police were pursuing the van through Mission Hill. When two of the suspects tried to flee on foot, the officers gave chase and caught them.
On Wednesday, all three were charged with murder and ordered held without bail. Jerome Hobson, 38, of Dorchester, and Shawn Redden, 26, of Brockton, were arraigned in court. Christian Soto-Oliviero, 21, of Mattapan, who was injured in the attack, was arraigned at Boston Medical Center.
Police say there was a violent struggle in the store and that Cruz went down fighting. The murder is part of a recent spike in violence in Boston. And it happened in a part of the city that residents describe as close-knit and peaceful.
"A lot of people [are] shocked by this," Mayor Marty Walsh told WBUR early Wednesday. "Saddened, angered and rightfully so. I think that the Mission Hill community is strong and resilient and will rally around each other."
Walsh said it's time to stop making excuses for the easy availability of guns.
Outside the Mission Hill hardware store, Obatala Ombru was lighting a candle to honor his friend Cruz, whom he knew for 40 years. Ombru agreed with the mayor.
"Anybody could get a gun and come in and shoot us right now," he said. "I've seen it happen over and over again. Weapons are being sold like drugs. Anybody can buy an arm and do this."
And Ombru said until that changes, neighborhoods like Mission Hill will continue to mourn the loss of good people like Andres Cruz.
This segment aired on July 20, 2017.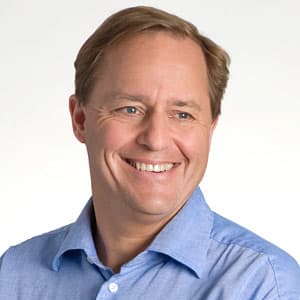 Anthony Brooks Senior Political Reporter
Anthony Brooks is WBUR's senior political reporter.