The Midway Cafe, One Of Boston's Last Live Music Dives, Is 30 Years Old And Going Strong
05:35
Play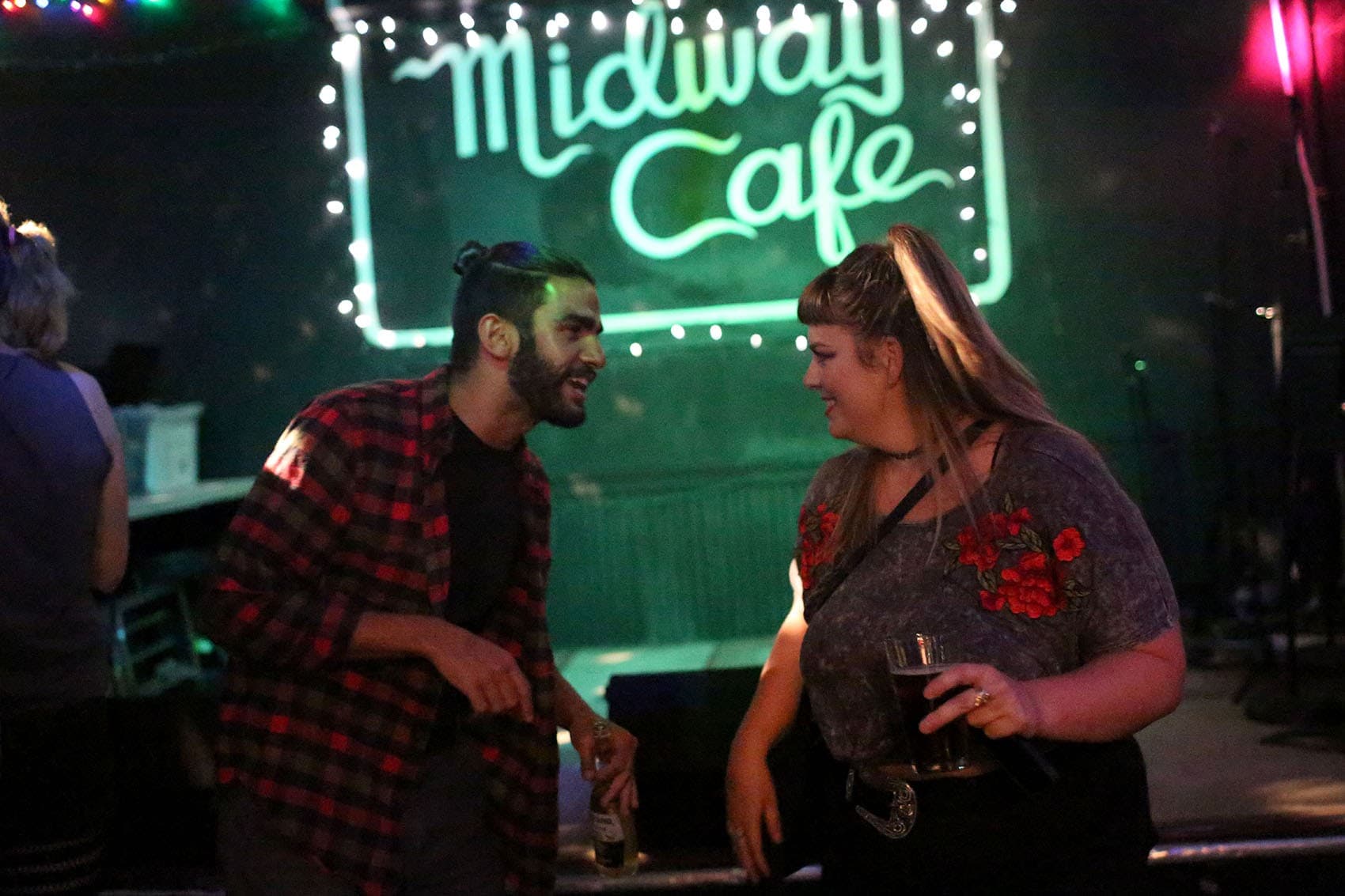 This article is more than 4 years old.
It's a Thursday night at the Midway Cafe in Jamaica Plain. The place is packed, as it is every week, for Queeraoke, a dance and karaoke night that caters to a young, LGBT-friendly crowd. A disco ball spins overhead, and the bar pulses with loud, sweaty, joyful noise.
On Friday evenings, the vibe is mellower, the crowd mostly middle-aged. The DJ console is replaced by a full band that crams onto the tiny stage for Hippie Hour, a weekly tribute to the music of the Grateful Dead.
Hippy Hour and Queeraoke are two of the Midway Cafe's most popular nights, and they couldn't be more different. But both have found a much needed home at the dingy little dive bar on Washington Street in Boston.
The club turns 30 this month, and its continued existence is, in a certain sense, remarkable. Recent years have seen the closing of several Boston music venues — most prominently T.T. the Bear's Place and Johnny D's — which prompted many to wonder if the era of independently owned clubs was over.
"I can't believe it's been 30 years," says Midway owner Jay Balerna. "Sometimes it seems like the blink of an eye."
Balerna has no plans to shut down the operation. (It certainly helps that his family owns the building where the bar is housed.) Balerna and his brother David, who is no longer involved in the business, took over the Midway in 1987 when the venue's previous owners were looking to sell the liquor license.
"It was kind of an old man bar," Balerna says of the dive they inherited. At the time, JP's arts scene was flourishing, so the brothers figured, why not try music? They started out booking blues bands, and today the 100-capacity club offers everything from jazz and punk to comedy and burlesque.
Sitting in the empty bar on a weekday afternoon, Balerna recalls some of the Midway's early performers. "I remember this guy, Racky Thomas," he says. Like a lot of musicians, Thomas was short on cash — so Balerna hired him. "[Thomas] would bartend in the afternoon, and he'd bring an $800, $900 guitar in and he'd practice behind the bar. So my customers would come in and he'd just be noodling away, serving drinks and then playing them songs, which — that was pretty cool."
Those days are long gone. But the Midway's 30th anniversary celebration, which is already underway, features a lot of old faces, like local rock 'n' roll institution Chandler Travis and the rockabilly singer Roy Sludge, both of whom have performed at the Midway in countless projects over the years.
The two-week-long concert series is a reunion of sorts — but there's something defiant about it, too. When the Midway started out, rent was cheap and artists were flocking to JP. Today the neighborhood is much more expensive — due in part to the buzz created by those very artists — and venues like the Midway are finding it tougher to survive.
"I'm kind of shocked I'm still alive, to tell you the truth," Balerna says. "It's been a grind, you know. It's the toughest job you'll ever love, I guess."
So what makes it worth it? "I just think the bands," Balerna says. "It's so rewarding, some of this music. I would never be exposed to this stuff. But more than that, the friendships. The friendships that I've made, and the people that I've met."
The Midway's anything-goes attitude, along with its relatively cheap rental price, makes it an ideal place for new musicians to cut their teeth. It also serves as an experimenting ground for more seasoned performers, like John Frazee, who started Hippie Hour five years ago on a lark.
"Because the Midway is such an inviting local music venue, it's been the perfect fit. They realize we've been workshopping our thing out," Frazee says of Hippie Hour's devoted audience. "They give a cheer when we make mistakes, and they cheer even louder when we sound amazing."
Andre Isaacs, a JP resident and Queeraoke regular, echoes that sentiment. "It's the place where I feel the most at home," he says, standing outside the club on a recent Thursday night while the muffled exclamations of buzzed karaoke-ers spill onto the street. Isaacs first came to the Midway for Queeraoke four years ago, right after moving to Boston. The series, which is more than a decade old, has made the Midway a haven for Boston's LGBT community.
"Queeraoke is probably my favorite space in the entire Boston [area]," Isaacs says. "Everyone wants to make sure you're having a good time, everyone's willing to talk to you. You don't really get that in public spaces and I feel like, for me, this is a place where I got that from the get-go. And I couldn't stop coming back."
One of Isaacs' favorite karaoke numbers is "Latch," the pop hit by Disclosure, featuring vocalist Sam Smith. It's a song about attachment, and maybe possession, and the lyrics are a little ominous. But on the night I heard Isaacs sing it, it sounded euphoric. The song made sense at the Midway. After 30 years, no one has any intention of letting it go.
With additional reporting by Ian Coss and produced in partnership with the Talking Jukebox on WBCA in Roxbury
---
We asked for your favorite memories from the Midway, and you shared some great ones. Check them out here. 
This segment aired on July 21, 2017.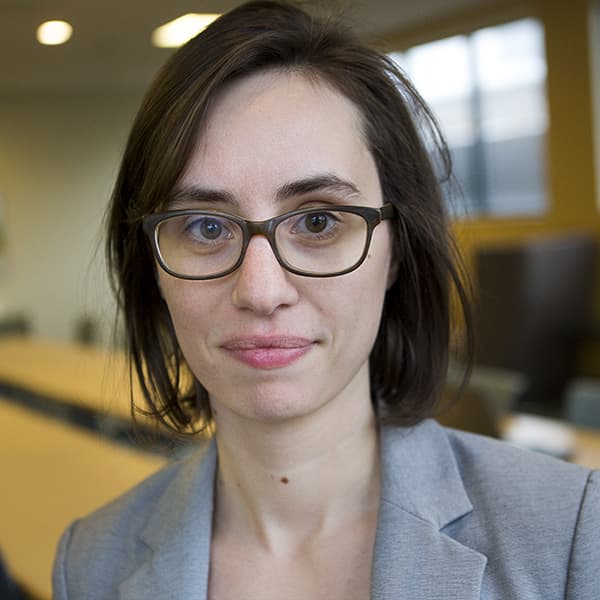 Amelia Mason Arts And Culture Reporter
Amelia Mason is an arts and culture reporter and critic for WBUR.