Fire Destroys 264-Unit Apartment Complex Under Construction In Waltham
A major fire in Waltham has destroyed an under-construction luxury apartment complex.
The fire at the 264-unit complex, which was slated to open early next year, broke out early Sunday morning.
Waltham Fire Chief Paul Ciccone says the apartment buildings were vulnerable because they were made of wood, and because they were open to the elements.
William Forte, the city's building inspector, says the project was 60 percent completed. The project recently passed a building inspection by the city.
"Most of the construction here was unprotected with sheet rock, two of the buildings were completed with sheet rock, the other two were not," Forte says, explaining that sheet rock acts as fire protection.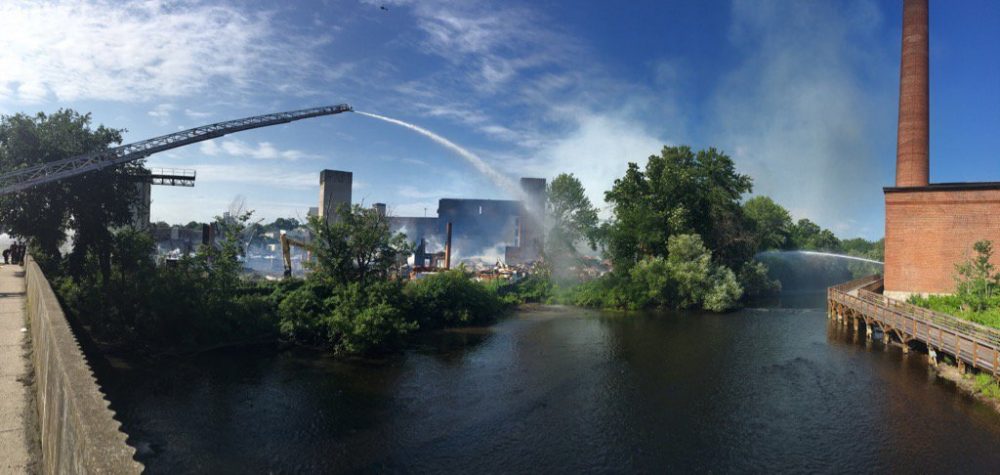 Firefighters from more than a dozen communities, including Boston, were called in to help.
Two firefighters suffered minor injuries: one from exhaustion, and the other from minor burns.
More than 100 people were evacuated from nearby residential buildings.
Ciccone says investigators are trying to determine the cause and the source of explosions at the height of the fire.
Eversource says the fire caused power outages in the area.
This article was originally published on July 23, 2017.