MBTA Officials Say Fiscal And Management Changes Are Producing Benefits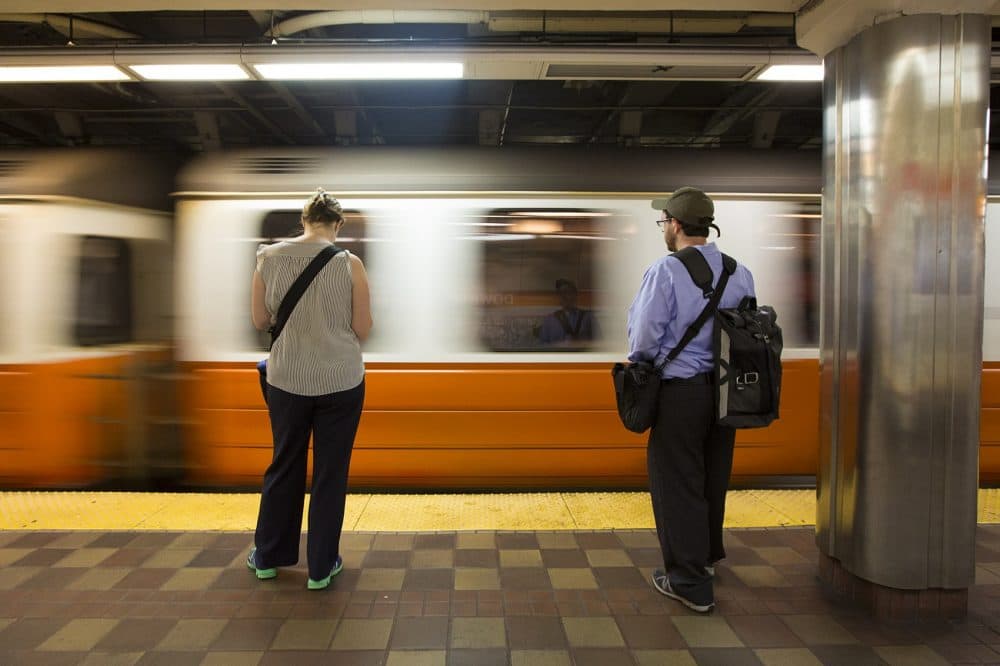 This article is more than 2 years old.
MBTA officials say fiscal and management changes implemented over the past two years are now producing benefits.
The T's interim general manager briefed reporters Monday on several actions the transit agency has taken to get costs under control, and to outline future plans, including privatizing bus maintenance operations at garages in Quincy, Lynn and Boston's Arborway.
"We're saving money and we're getting better service," Interim GM Steve Poftak said. "We're also allowing the MBTA to focus on transporting people, not ancillary things that other people do better than us."
As an example, Poftak pointed to shifting MBTA money room operations to an outside vendor, Brinks. In fiscal year 2016, the T says it spent $11.8 million to operate its own money room. Now, the agency says it's on track to save 65 percent, so money counting operations would cost $3.6 million.
An estimated 40 percent savings is also expected from transferring warehouse operations to an outside vendor, with annual costs going from $12.1 million in fiscal year 2017 to $7.1 million.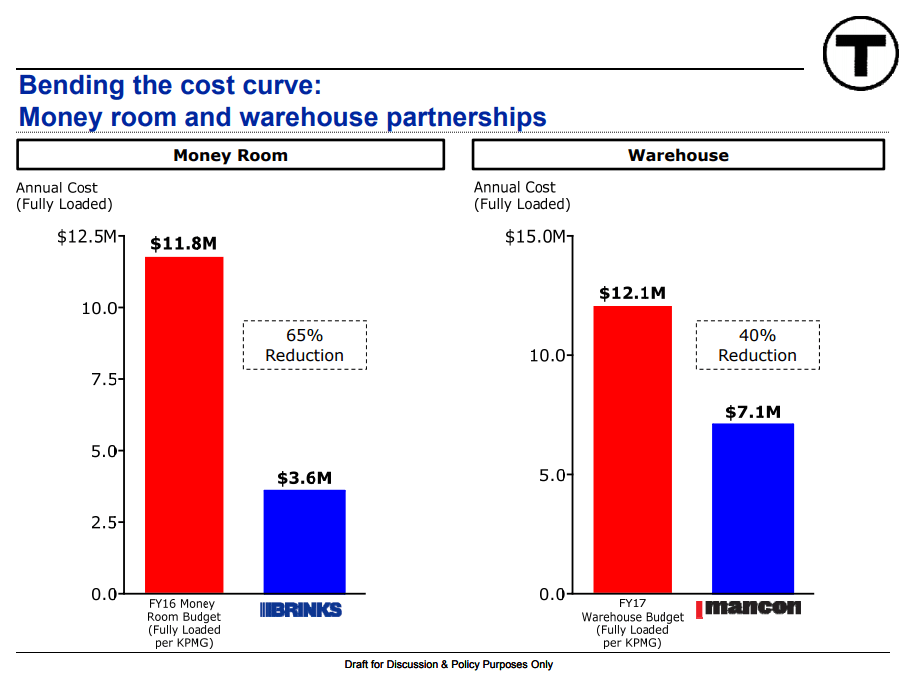 On Friday, the T solicited bids to find an outside contractor that would maintain buses at a third of the system's garages. MBTA officials say currently it costs $42 an hour for bus maintenance. The target benchmark by privatizing three garages would bring that cost to $27 an hour.
The MBTA is able to make these changes due to the suspension of the so-called "Pacheco Law," which requires the positions stay in-house with union workers filling the jobs. The Legislature temporarily suspended the law in 2015 when it created the MBTA Fiscal Management Control Board.
The board was created following the winter of 2015, when severe snowstorms crippled the T.
Poftak, who was vice chair of the fiscal control board before becoming interim head of the MBTA in May, says the goal of these changes is to improve the customer experience.
"We're hopeful the service is more reliable," Poftak said. "We put programs in place to make it more reliable over the winter. We have made investments in track, signals, power."
Still to come is a complete replacement of all the cars on the Red and Orange lines. However, for that, riders need to remain patient.
"One of the great frustrations for me is that buying new rail cars has a seven-year cycle time associated with it," said Poftak, who added that while delivery of the first cars is expected next year, the switch over to all new cars won't be completed until 2023.
And while Poftak says the T is allowed to consider raising fares next year, no decision has been made at this point whether to do so.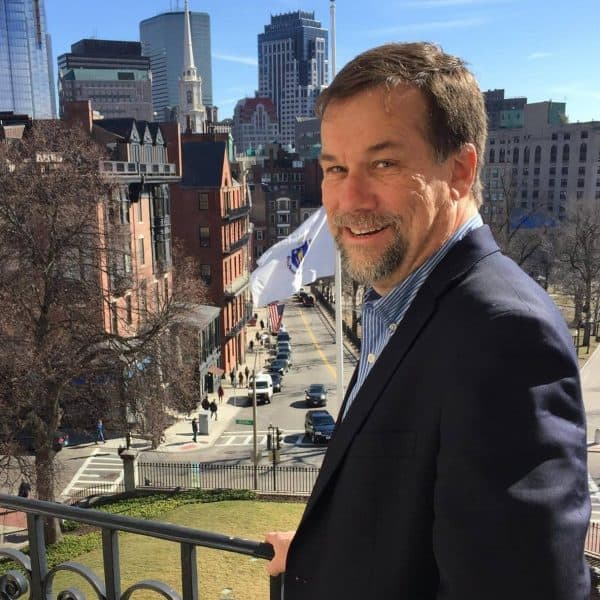 Steve Brown Senior Reporter/Anchor
Steve Brown is a veteran broadcast journalist who serves as WBUR's senior State House reporter.