Analysis: Non-White Mass. Voters More Troubled By Climate Change Than White Voters
Resume
Massachusetts voters are more concerned than ever about climate change. That's according to a WBUR poll released earlier this summer, which found more of the state's voters than ever believe climate change is real, already underway and likely to bring serious consequences.
The poll also found non-white voters are even more concerned about the impacts of global warming than are white voters.
Non-white voters are more likely to believe that Massachusetts will suffer consequences like sea level rise, coastal flooding, strong storms and extreme heat. They are more likely to oppose President Trump's decision to withdraw from the Paris climate accord. And, they think that climate change poses a bigger long-term threat to the United States than terrorism, while white voters see terrorism as the more serious concern.
These differences echo national polling over the last few years: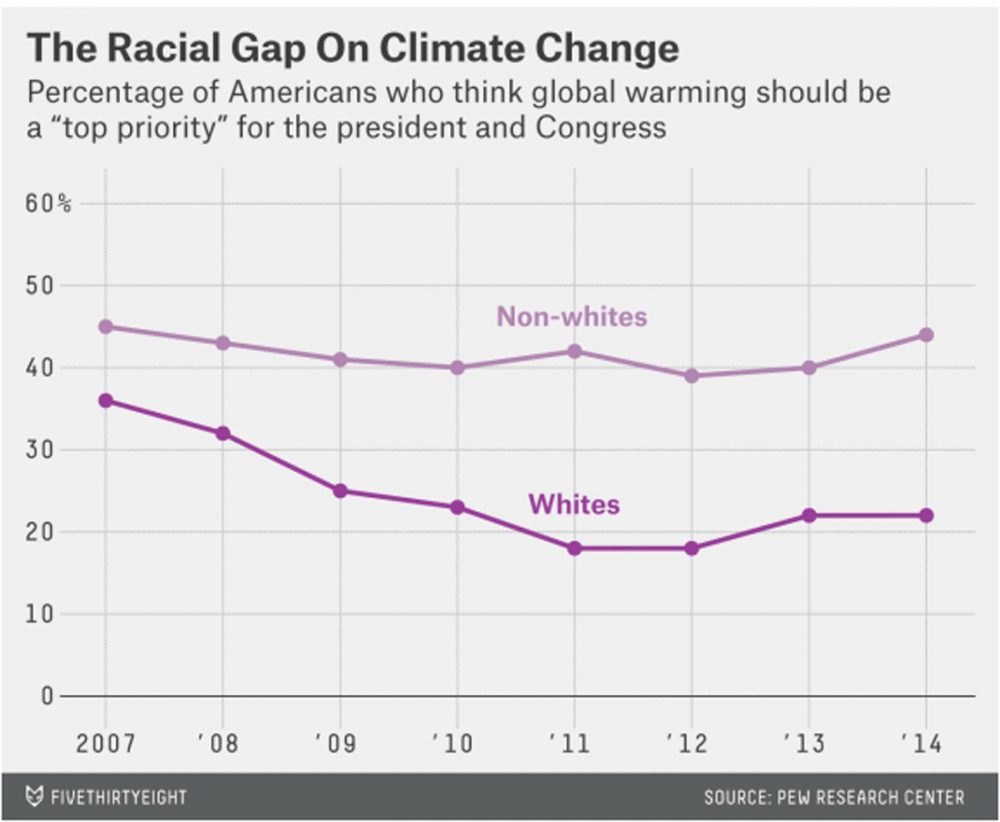 There are some theories on why different minority groups are more concerned about climate change. One is that minority groups in America have been disproportionately affected by pollution and other environmental hazards, so they support policies which would address them.
Among American Latinos, opinion appears to have both local and international elements. Concern about local communities exists alongside affinities for countries likely to feel greater impacts of climate change.
Finally, as with everything, there is a partisan component, with non-white voters more like to be younger and to lean Democrat — two groups that are more likely than average to be concerned about climate change.
Needless to say, grouping the states many racial and ethnic minorities into one unwieldy collection is not ideal and hides deep complexities very much worth exploring. But the unfortunate reality of polling is that even fairly large samples quickly dwindle to unreliability as they are sliced into smaller and smaller pieces.
What we do know, however, is that the elevated concern among the state's minority voters has persisted across all of our polls and the WBUR polls on this issue stretching back to 2011.
Whatever the full set of reasons, the WBUR poll makes clear that non-white voters in Massachusetts are even more concerned about climate change than the state population as a whole. And given the level of alarm the poll found, that's saying something.
This segment aired on July 26, 2017.