Commission Urges Declaration Of National Emergency To Address Opioid Crisis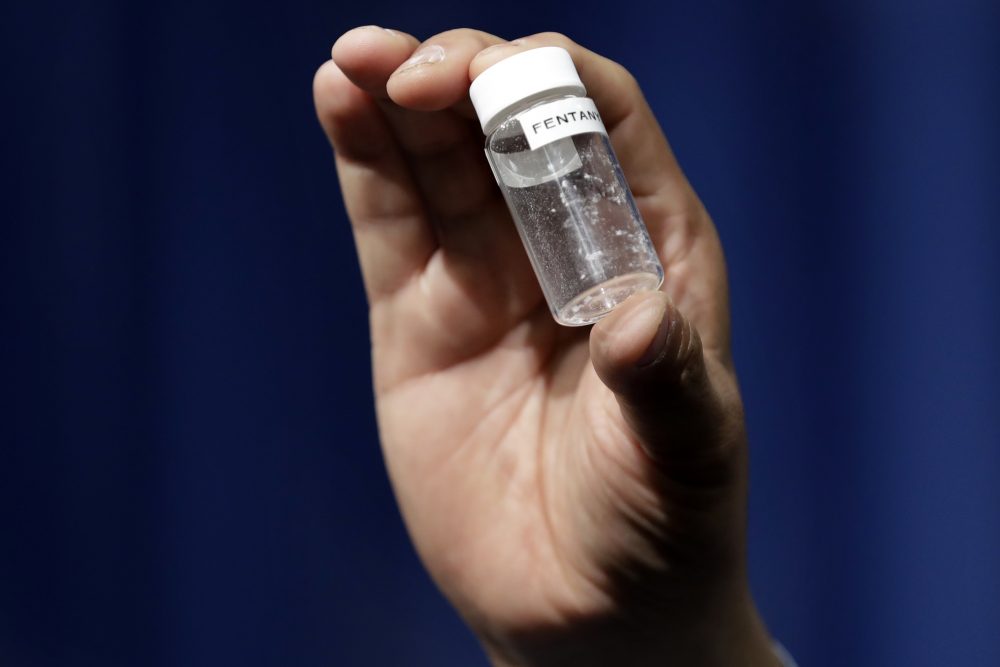 This article is more than 5 years old.
A commission appointed by President Trump to combat the opioid crisis is out with an urgent recommendation: Declare a national emergency now.
That call is the first of many steps the commission spells out in a draft report released Monday. The findings are framed by this fact: 142 Americans are dying of a drug overdose every day.
Declaring a national emergency "would empower Trump's cabinet to take bold steps and would force Congress to focus on funding," commissioners said. "It would also awaken every American to this simple fact: if this scourge has not found you or your family yet, without bold action by everyone, it soon will."
The commission, led by New Jersey Gov. Chris Christie, was established in March after the president pledged to stop "this American carnage." The report says more people are dying of drug overdoses now than of gun homicides and car crashes combined.
The commission's recommendations include:
A Medicaid change that would let the program pay for substance use treatment in facilities licensed for mental health care. More than 40 percent of patients with a substance use disorder (SUD) have a mental health problem as well.
Require that medical and dental schools train students in the correct use of opioids and the risks of developing a SUD. Aides say this item was a priority for Gov. Charlie Baker, who serves on the commission.
Require that all types of medication assisted treatment (MAT) are offered at each MAT licensed facility and increase the use of MAT in prisons and jails. Very few corrections facilities offer Suboxone or methadone.
Require doctors, nurse practitioners and physician assistants at federally qualified health centers become certified to prescribe buprenorphine, the generic name for Suboxone.
Draft model legislation states would use to require naloxone with any prescription for a high-risk opioid. Baker's aides say increased access to naloxone was another priority for the governor.
Require that all law enforcement officers carry naloxone; assist by negotiating lower prices for the drug.
Find the money for fentanyl detection sensors and distribute them to local, state and federal law enforcement agents. The commission does not recommend building a wall to keep fentanyl out. Instead, members urge the Trump administration to make fentanyl production "a top tier diplomatic issue with the Chinese."
Make it easier for doctors and others to share drug prescribing information about patients across state lines.
Enforce mental health parity laws more aggressively and penalize health plans that do not provide equal benefits for mental and physical health.
There's no word yet on whether Trump is considering a national emergency declaration.
Massachusetts U.S. Sen. Edward Market issued a statement supporting many of the commission's recommendations.
"Preventing opioid addiction begins with the prescribers and ensuring all are educated in safe prescribing practices," said Markey. "Additionally, if we can put the scanning technology to help save lives in the palm of a hand, then we should immediately arm our border agents with the devices that can help stop illicit fentanyl from crossing our borders."
This article was originally published on July 31, 2017.