Forecast: Still Warm And Humid Into The Weekend
Showers and storms caused some big issues for southern New England on Wednesday, including for the Red Sox, who rescheduled last night's game for Aug. 14.
Today there will be a chance of storms or showers with a few heavier downpours in some areas. However, conditions are different today, so we won't see a repeat of yesterday.
Today, the highest risk of storms is over western New England, where the atmosphere supports a better chance for convective development.
One thing that won't change is the humidity. It's still muggy outside, and until we can get a new air mass in here, that's not going to change.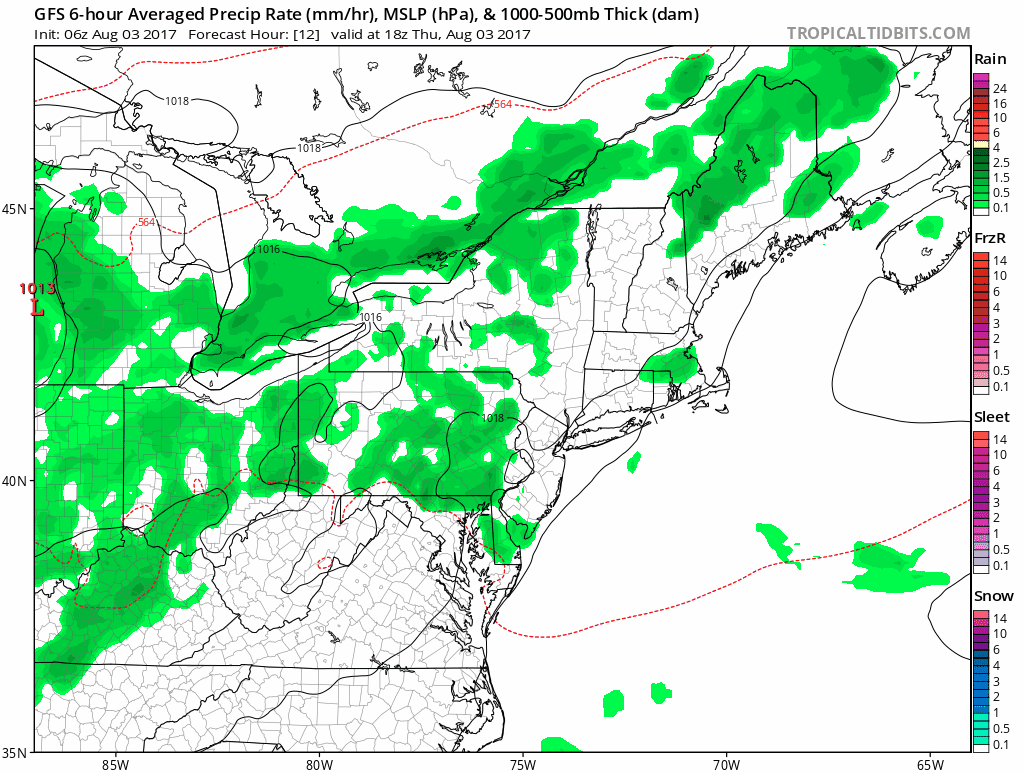 If you don't like humidity, the good news is we should only have a few more days of it. On Saturday a cold front will approach and then move off the coast. As this front clears the area, cooler and noticeably drier air will replace what's been over us this week.
Sunday is definitely the pick of the weekend with plenty of sunshine and low humidity.
Showers return to the forecast for early next week, but those days will not be a washout. Nice weather likely comes back in the middle of next week when showers will no longer be a threat.
You can follow my updates here and on Twitter @growingwisdom.
---
Thursday: Partly sunny and very humid. Chance of afternoon or evening showers and storms. Highs 84-88.
Thursday Night: Partly cloudy and muggy. Lows in the 60s.
Friday: Partly to mostly sunny. Humid. A few storms or showers mostly north and west of Route 495. Highs in the 80s.
Saturday: Sun blended with clouds along with a few showers. Humid. Highs in the 80s.
Sunday: Sunny and pleasant. Highs near 80.
Monday and Tuesday: A blend of clouds and sunshine. A risk of a few showers. Highs in the mid- to upper 70s.