With Immigration And Health Care, Baker Walks A Purple Tight Rope
05:21
Play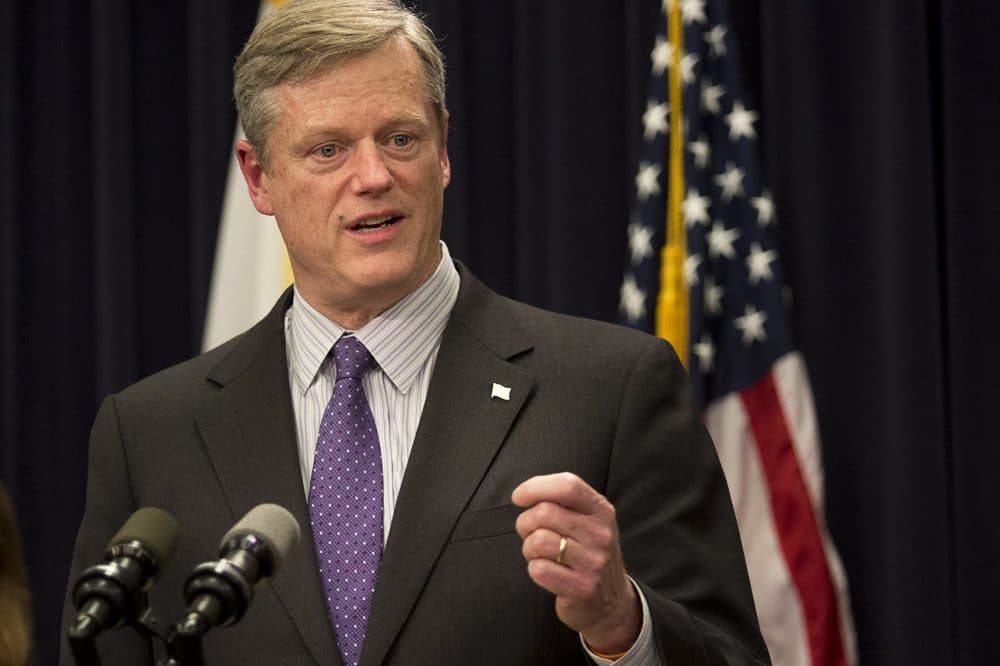 This article is more than 4 years old.
Recent moves from Gov. Charlie Baker show the Republican trying to manage a tight political balancing act at the helm of a largely liberal state, sometimes pleasing liberals and then conservatives in the same week.
Let's start with health care. Last week, Baker joined a bipartisan effort to stop U.S. Senate Republicans' "skinny repeal" of the Affordable Care Act (ACA), signing a letter a group of governors sent to Senate leadership, asking them not to push forward with the overhaul.
President Trump and congressional Republicans have, of course, called for repealing the ACA, or Obamacare, so this was a clear example of Baker splitting with the much of the GOP in Washington and, in the process, pleasing many of his Democratic constituents here.
But then Baker, concerned with ballooning Medicaid costs in Massachusetts, proposed some reforms to MassHealth, which were ultimately rejected by the state's Democratic-led Legislature.
Jeff Berry, a professor of political science at Tufts University, said it's been a tough week on Beacon Hill for the governor when it comes to health care.
"What stands out is that the Democrats have worked very cooperatively with the governor since he's been elected, and this shows some Democratic backbone saying to the governor, 'This is a progressive state, we're not going to cut back, and we need you to stand up for services.' The governor buckled under," Berry said.
On Tuesday, the governor waded into the contentious immigration debate, filing new legislation centered around how much local law enforcement can cooperate with federal immigration officials.
The bill is a response to a major decision from the state's highest court, which last week ruled against so-called ICE detainers, a tool that the Trump administration has said is crucial to public safety. The civil requests from U.S. Immigration and Customs Enforcement (ICE) officials ask local law enforcement and court officers to keep someone in custody who's otherwise free to go. ICE asks the local authorities to hold that person a little longer so they can look into their immigration status.
The high court ruled that's not legal in Massachusetts because there's no statute allowing local law officers to continue holding that person. Baker's legislation seeks to establish that authority, in the case of convicted violent criminals and certain other cases.
The response to Baker's bill has broken down along more traditional partisan lines, with the right often wanting to see more of a hard line and the left looking for a governor who will speak out more against the president's beefed-up immigration enforcement.
And that's all a good sign, according to Richard Tisei, a former state Senate minority leader. Tisei was the Republican nominee for lieutenant governor when Baker unsuccessfully ran for governor in 2010.
"I know a lot of Republicans who are upset with [Baker] right now on his immigration stance and I know there are a lot of left-wing organizations too," Tisei said, "and to me, that tells me that he's doing something right and looking at things in a nonpartisan manner."
For the most part, the governor hasn't taken an especially strong position on the larger, national immigration debate. He did oppose the president's original travel ban, suggesting the state's businesses and universities would have been hit hard. When it comes to the sanctuary city debate, Baker takes more of a hands-off approach. He's against making Massachusetts a so-called sanctuary state, but believes towns and cities should be able to make that decision on a local level.
Many immigrants rights activists and some of the governor's Democratic challengers say that's not enough. Setti Warren, for instance, says with Baker's new ICE detainer bill, the governor is doing the bidding of the Trump administration.
"I believe this is a piece of legislation that's in line with what's happening in Washington," Warren said. "President Trump's attempt to federalize police officers, it's wrong. It actually makes our communities less safe."
Another Democratic challenger, Jay Gonzalez, voiced his own criticism of the governor's bill.
"Governor Baker is going out of his way to try to help Donald Trump enforce immigration laws. It's not the job of state and local law enforcement, nor should it be," Gonzalez said.
In a statement, William Pitman, a spokesman for the governor, said Baker is solely focused on what is best for the people of Massachusetts.
"Whether that means opposing federal legislation that would destabilize the Commonwealth's healthcare system or proposing legislation to allow the State Police to continue what they have been doing for over year – detaining convicted murderers or rapists – the Baker-Polito Administration will continue to advocate for what is best for the Commonwealth," he said.
Berry, the Tufts political science professor, said Baker has a foot firmly in both camps, unafraid of tacking slightly left or right depending on the issue.
"He has to be, to govern effectively in this state, he has to work cooperatively with the Democrats, he can't be a staunch conservative," Berry said. "So in many ways he doesn't have a lot of choice overall. But how it plays out, issue by issue, then he has some hard decisions to make and the immigration case is one of them."
Berry even suggested that Baker's middle of the road, moderate playbook may prove appealing to the national Republican Party, whose president currently has historically low approval ratings, should the GOP be looking for a new presidential candidate come 2020.
"[Baker] may, you know, want to keep his fingers in national Republican Party politics and the immigration story that played out this week fits into that narrative," Berry said.
This article was originally published on August 04, 2017.
This segment aired on August 4, 2017.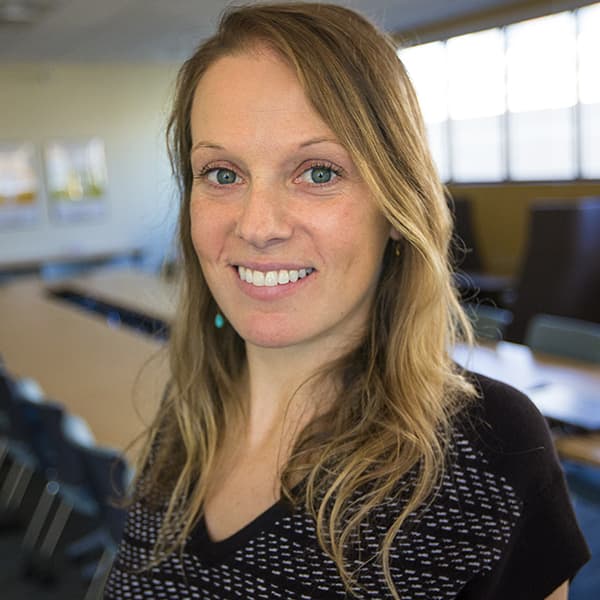 Shannon Dooling Investigative Reporter
Shannon Dooling is an investigative reporter at WBUR, focused on stories about immigration and criminal justice.