Mass. Pike Lanes Reopen Early In Boston Amid Bridge Work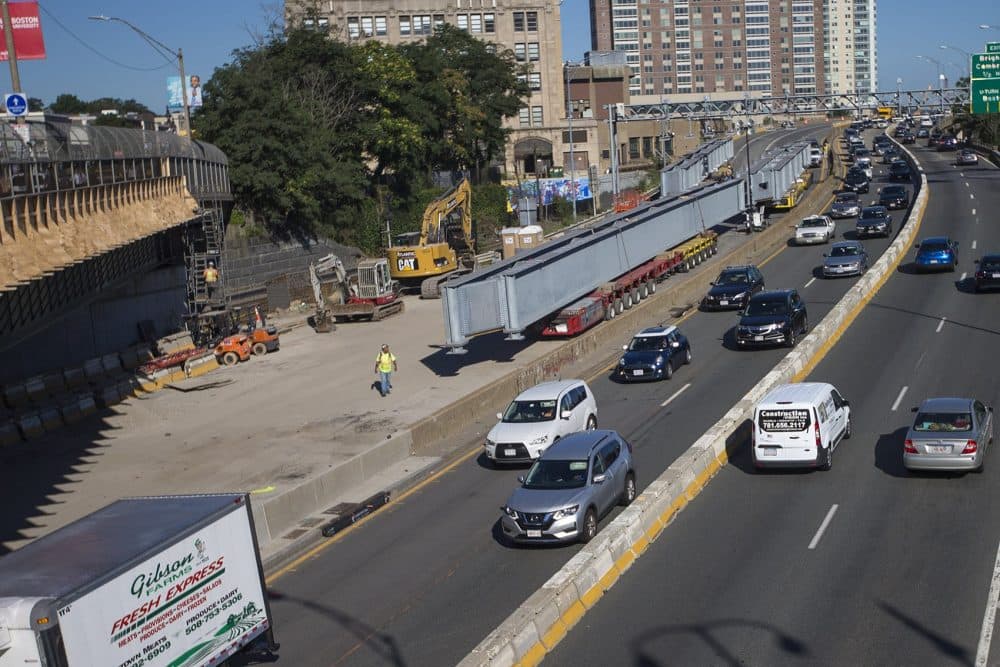 This article is more than 3 years old.
The Massachusetts Turnpike in Boston returned to its normal configuration of four lanes of traffic in each direction early Monday, following work to replace a bridge.
The state Department of Transportation said the reopening of the lanes amid the Commonwealth Avenue Bridge project was three weeks faster than anticipated.
It said the schedule for completing the remaining construction work is unchanged. It says some travel disruptions elsewhere are expected through Aug. 14.
Transportation Secretary Stephanie Pollack said Sunday she appreciates the traveling public's "support and patience."
MBTA Worcester/Framingham commuter rail and Amtrak's Lake Shore Limited were also set to resume normal service Monday.
I-90 had been reduced to three lanes in each direction July 7. It was reduced to two or one lane beginning July 28.
Crews had been scheduled to return it to four lanes Aug. 28.