5 Things To Do This Weekend, From Free Shakespeare To Protest Punk And Radical Films
Today a delivery man told me that it might rain this weekend, but I've got my fingers crossed that we see some sun. And guess what? Art doesn't care if it rains!
Downtown Boys | Saturday, Aug. 12 | Once Somerville
Providence's Downtown Boys are the poster children for a new strain of activist, punk-inflected rock. Animated by anti-capitalist fury, suffused with celebrations of otherness and shot through with the loving honk of a saxophone, it is music of defiance and hope. The group celebrates the release of its Sub Pop Records debut with support from Providence marching band What Cheer? Brigade. (Read my interview with the band.)
---
Isabella Stewart Gardner Block Party | Thursday, Aug. 10 | Gardner Museum, Boston
This Thursday is your last chance to enjoy the Gardner Museum's free Neighborhood Nights before summer's end. The final installment features a collaboration between artist in residence Laura Anderson Barbata and the Caribbean stilt dancing of Brooklyn Jumbies.
Here's a video of the Jumbies performing in New York:
---
Brown Box's 'Hamlet' | Friday, Aug. 11 - Sunday, Aug. 13 | Herter Park, Allston
For seven years, the amphitheater at Allston's Christian Herter Park sat abandoned. A community fundraising effort recently restored operations there, and now Brown Box Theatre Project will christen the space with its first theatrical production — Shakespeare's "Hamlet," under the stars. (Read more about the park's long history here.)
---
'Feed Your Head: Films From 1967' | Friday, Aug. 11 - Saturday, Sept. 2 | Museum of Fine Arts, Boston
To understate it somewhat, a lot happened in 1967 — much of it the subject of the MFA's "The Summer of Love" exhibit, which runs through Oct. 22. This weekend the museum kicks off a three-week-long cinematic celebration of that momentous year with screenings of "In the Heat of the Night," "The Graduate" and "Guess Who's Coming To Dinner" — films that changed the dialogue around race, gender and sex in America. (Here's a closer look at the movies from our film critic Tom Meek.)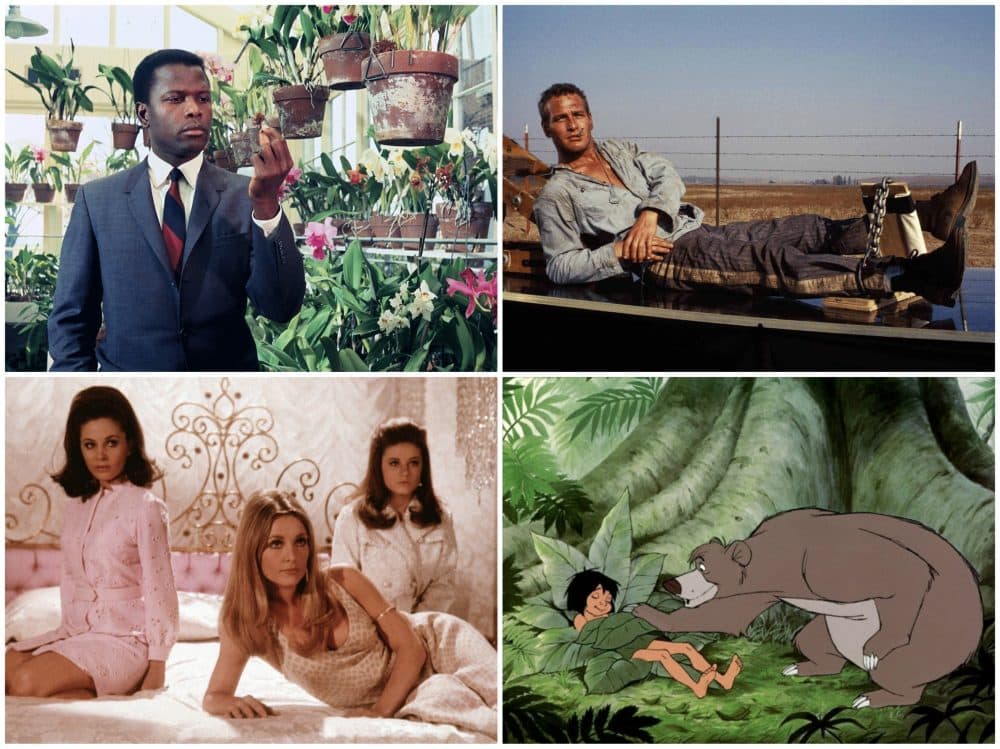 ---
Foo Fest | Saturday, Aug. 12 | Empire Street, Providence
Every year, the legendary community arts organization AS220 takes over Empire Street in Providence for a giant, music-and-art-powered block party called Foo Fest. Music runs the gamut from experimental to hip-hop to rock; this year's headliners are influential Providence noise band Lighting Bolt and monster New York rapper Cakes Da Killa. Plus, lots of artsy, kid-friendly activities presented by artists-in-residence Kari Percival and the ARTery's own Greg Cook.