Relive The '80s With These Women-Directed Comedies At The Brattle
The Brattle Theatre's yearlong celebration of Women in Cinema takes a pleasantly unexpected detour this weekend (Friday, Aug. 11 to Sunday, Aug. 13) with a collection of six '80s comedies from female directors. (Well, technically two are from 1992 but share a distinctly Reagan-era vibe.)
The decade may not be remembered as a particularly enlightened one — especially in the boob-enthused comedy department, where gags tended to trend toward the rapey and exploitative — but it's worth noting how these films directed by women have aged much better than most of their crass contemporaries. It's awfully hard to watch a lot of 1980s comedy today without cringing at the casual homophobia and celebratory sexism. (Try sitting through "Revenge of the Nerds" again, I dare you.) The Brattle's selections show off a more thoughtful side of the genre, presumably thanks in no small part to the presence of women behind the camera.
The series includes two from director Martha Coolidge, whose trend-setting "Valley Girl" brought mall-speak to the masses while launching the career of star Nicolas Cage. Two years later her "Real Genius" did the same for Val Kilmer, who somehow managed to make being a science whiz seem rebellious and sexy. Rock 'n' roll documentarian Penelope Spheeris' "Wayne's World" is a much better movie than all the "SNL" spinoffs that followed in its wake, and still works as a time capsule preserving one of the last moments in which Mike Myers was actually funny. The only bum pick in the bunch, Fran Rubel Kuzui's "Buffy the Vampire Slayer," is still a worthwhile curio just to see the kinks that screenwriter Joss Whedon later ironed out for the long-running TV series it spawned.
If you had HBO in the '80s, the weekend's selections you've probably seen most often are Susan Seidelman's "Desperately Seeking Susan" and Amy Heckerling's "Fast Times at Ridgemont High." These constantly-aired movies inspired fashion trends, hit songs and catch-phrases, while also helping to kickstart puberty for a generation of young men roughly the same age as this particular film critic. They're also better films than you might remember.
'Desperately Seeking Susan'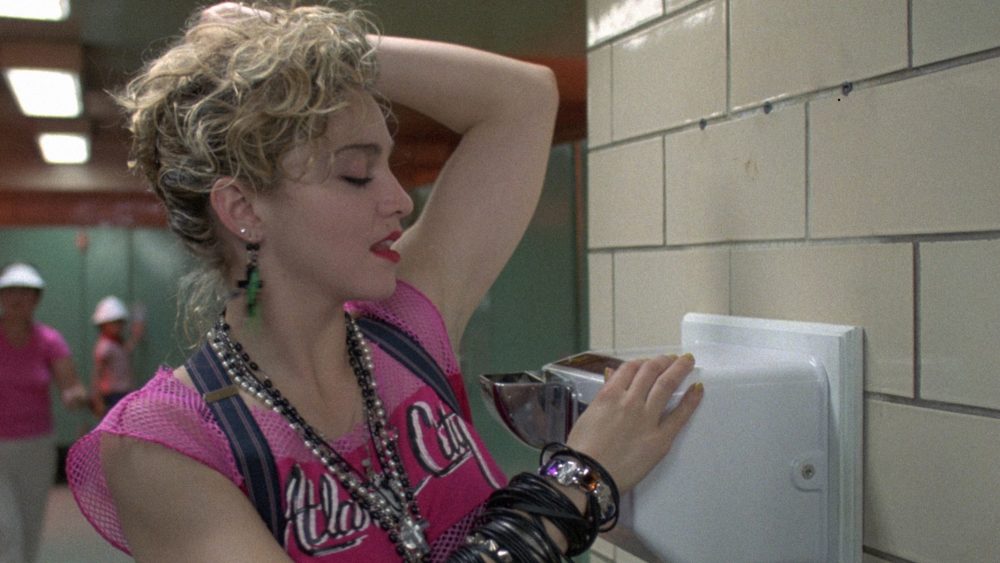 Co-star Madonna hogged the spotlight when "Desperately Seeking Susan" was first released in 1985. Over the studio's objections, Seidelman had cast her unknown, kooky neighbor as the carefree, nomadic title character (the suits wanted either Ellen Barkin or Melanie Griffith) only to see her supernova into an international pop sensation while the movie was still in the editing room. Viewed today, with Madonna-mania in the rearview mirror, it's easily the music icon's most relaxed and engaging screen performance, but also a smaller-than-expected part of a larger mosaic.
A casually enchanting downtown riff on Jacques Rivette's French New Wave classic "Celine and Julie Go Boating," the film stars Rosanna Arquette as a bored New Jersey housewife following Susan's romantic escapades in the New York Daily Mirror's personal ads. Accidentally mixed up in a crime plot involving stolen Egyptian artifacts about which the film cares not a single whit, Arquette gets a bump on the head and the ensuing amnesia makes her think she's Madonna. (As a lot of young women in shopping malls at the time also urgently wanted to be Madonna, the film's outlandish story proved surprisingly universal.)
What stands out today is not the silly caper comedy but rather Seidelman's "Alice in Wonderland" evocation of a long-gone, bohemian Lower East Side crawling with colorful characters and kind-hearted misfits. The bustling supporting cast includes not just future stars like John Turturro, Laurie Metcalf and Giancarlo Esposito but also art-world staples like Ann Magnuson, John Lurie, Rockets Redglare and even Boston comedian Steven Wright. Swooping in to Arquette's rescue is Aidan Quinn, playing the dreamiest projectionist in the history of movies, but the movie's real heroes just might be cinematographer Ed Lachman and production designer Santo Loquasto, who under Seidelman's guidance conjure an impossibly cool, fairy tale New York. "Desperately Seeking Susan" is one of those movies I wish I could live inside.
'Fast Times at Ridgemont High'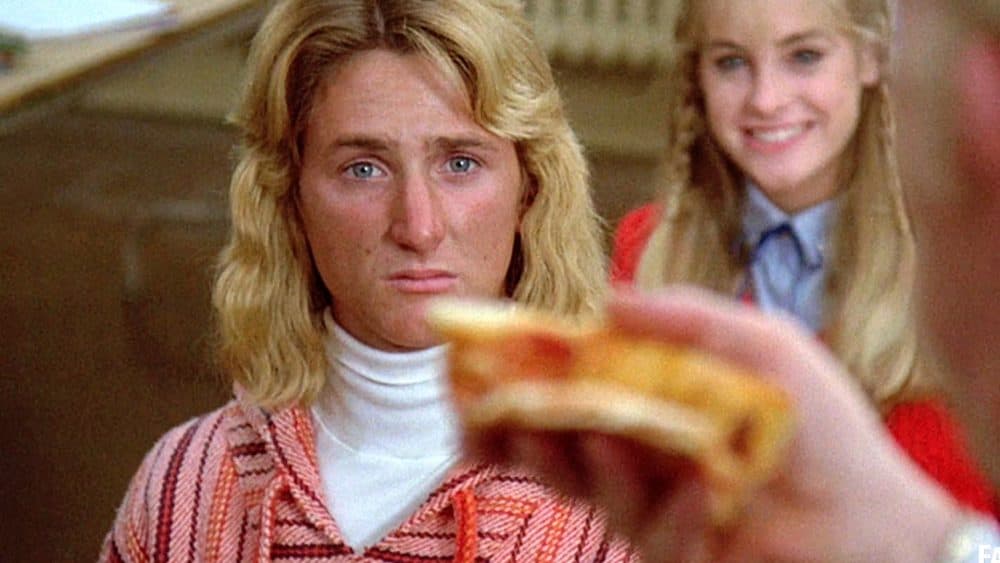 Amy Heckerling's "Fast Times at Ridgemont High" is more like one of those films you feel like you did live inside, to your continual embarrassment. Horny teenager flicks were a dime a dozen in 1982, and though "Fast Times" may have been marketed as another locker room romp starring Sean Penn's instantly iconic, stoned surfer dude, the movie itself is made of stronger stuff.
Based on baby-faced Rolling Stone writer Cameron Crowe's undercover stint at a San Diego high school, the loosely structured, anecdotal picture is full of reportorial detail and disappointing truths. Jennifer Jason Leigh stars as a goody two-shoes freshman aching to lose her virginity, only to find herself fumbling through one awkward, unsatisfying encounter after another. Judge Reinhold plays her brother, a big man on campus bound by expensive car payments to a series of humiliating fast food jobs.
Heckerling undercuts the usual teensploitation tropes at every turn. Even co-star Phoebe Cates' big bikini stripping scene — a requirement of the genre at the time — is sent up for the silly male fantasy that it is, then punctured by having her walk in on Reinhold masturbating. "Fast Times" also might be the last movie from a major Hollywood studio in which abortion is presented not just as an option for a teenage character, but also the right choice for her to make in the situation.
Of course it was Penn's blitzed breakout performance that cemented the movie's pop culture legacy, to a point where he actually apologized on an episode of "Inside the Actors Studio" for introducing the So-Cal surfer term "dude" into the national vernacular. His Jeff Spicoli is gentle in his idiocy, possessed of a dimness that's all sweetness and light, bringing a warmth that allows "Fast Times" to get away with exploring some of the story's darker corners.
It's a kick to see this cast again, as nearly every bit player went on to become famous. There is Eric Stoltz and Anthony Edwards as Penn's doofus sidekicks, and Forest Whitaker as the school's super-mean football superstar. Thanks to Crowe's musical connections, extras include Bruce Springsteen's sister Pamela and Nancy Wilson of "Heart," and if you blink you might miss a pre-"Valley Girl" Nicolas Cage (billed as Nicolas Coppola in the end credits) working the fryalator at one of Reinhold's burger jobs.
Thirteen years later Heckerling went on to direct another beloved teen classic, relocating Jane Austen's "Emma" to a Beverly Hills high school in the charming "Clueless." But for my money that picture, however delightful, never approached the grit and wisdom of "Fast Times at Ridgemont High." As Spicoli would say, it's totally awesome.
---
The '80s Comedy program, part of the Year of Women in Cinema series, at the Brattle Theatre in Cambridge runs from Friday, Aug. 11 through Sunday, Aug. 13.