Fire That Destroyed 264-Unit Apartment Building In Waltham Was Intentionally Set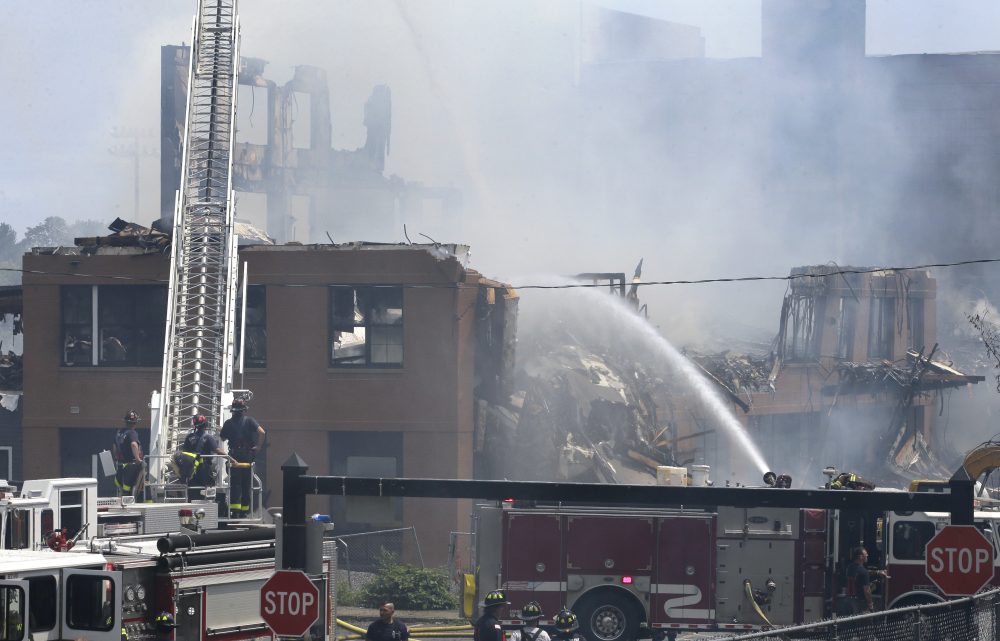 This article is more than 3 years old.
Investigators say a massive fire at an apartment complex under construction in Waltham was intentionally set.
The 10-alarm fire last month completely destroyed a 264-unit complex at 20 Cooper St., causing an estimated $110 million in damage.
Authorities say they spent six days poring over the site, eliminating all other possible causes before ruling the fire an arson.
Waltham Police Chief Keith MacPherson said during a Thursday press conference that investigators now need the public's help and are seeking tips.
"An arson fire of any magnitude really causes a great deal of concern in any community, but certainly a fire of this size, an arson fire, generates a lot more concern," he said.
Officials urged anyone with information about the fire to contact the Arson Watch Reward Program's hotline at 1-800-682-9229. They said the program was offering a reward of up to $5,000 for information that helps solve the case, and the apartment complex developer was offering a reward of up to $100,000 "upon arrest and conviction of those responsible."
Waltham Fire Chief Paul Ciccone said during the press conference that firefighters are angry.
"We will accept the risks that are inherent in this profession, but when someone commits a criminal act I think it angers everybody because these are risks that we should not have to endure," Ciccone said.
Four firefighters were treated for minor injuries sustained while battling the blaze.
Officials said Thursday that while the typical fire suppression systems were in place, they were not operational since the building was still under construction and not yet occupied. That as well as the wood construction of the buildings may have caused the complex to burn faster, investigators suggested.
Correction: An earlier version of this post misspelled Ciccone's first name. The post has been updated. We regret the error. 
This article was originally published on August 10, 2017.