'Wind River' Shows Heartbreaking Realities Of Reservations Through An Engrossing Murder Mystery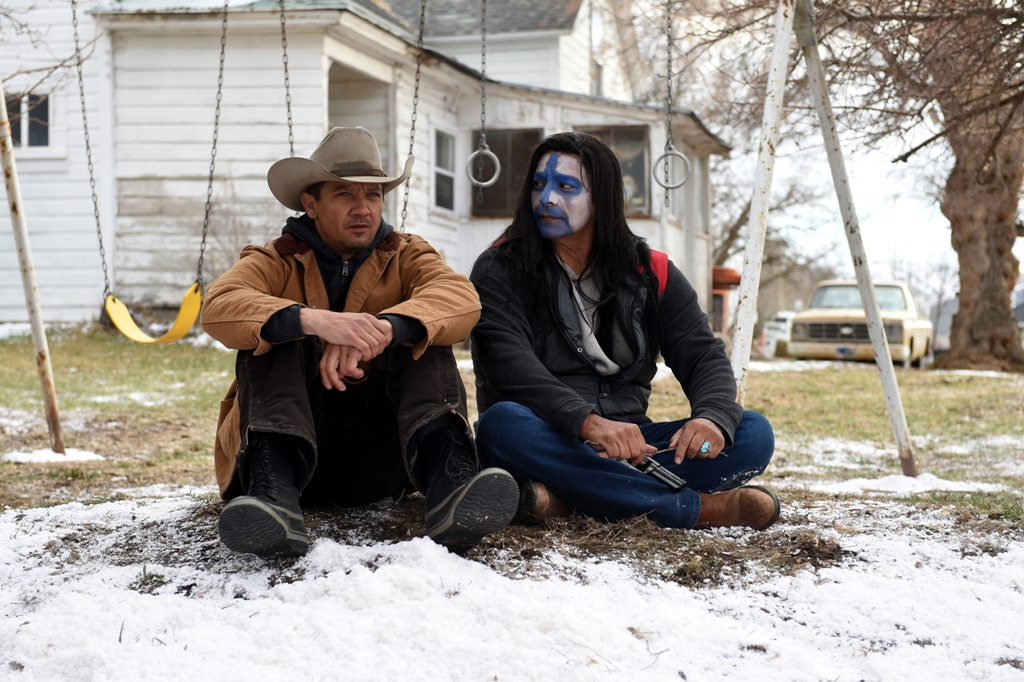 This article is more than 5 years old.
Taylor Sheridan, the actor from TV's "Sons of Anarchy" who found a second career with his screenplays for the surprise hits "Sicario" and "Hell or High Water," is a very good writer with potential to be a great one if he ever learns when to put the pencil down.
Sheridan's assured directorial debut "Wind River" has a lot in common with the previous pictures he's written in that it's an engrossing, tough-minded thriller for adults that packs a political punch. It's also like Sheridan's other screenplays in that the characters annoyingly keep stopping to tell you what the story is about, pausing every now and again to turn potent subtext into laborious text. He writes great dialogue. It's the monologues that are a problem.
"Wind River" stars Jeremy Renner as a sad-eyed, soft-spoken Fish & Wildlife ranger who discovers the barefoot body of a teenage girl in the snowy wilderness surrounding a Wyoming Indian Reservation from which the film takes its title. The case instantly sinks into a jurisdictional quagmire, with a rookie FBI agent (Elizabeth Olsen) dispatched to assist the overtaxed and underfunded local authorities, who have five officers in charge of policing an area the size of Rhode Island.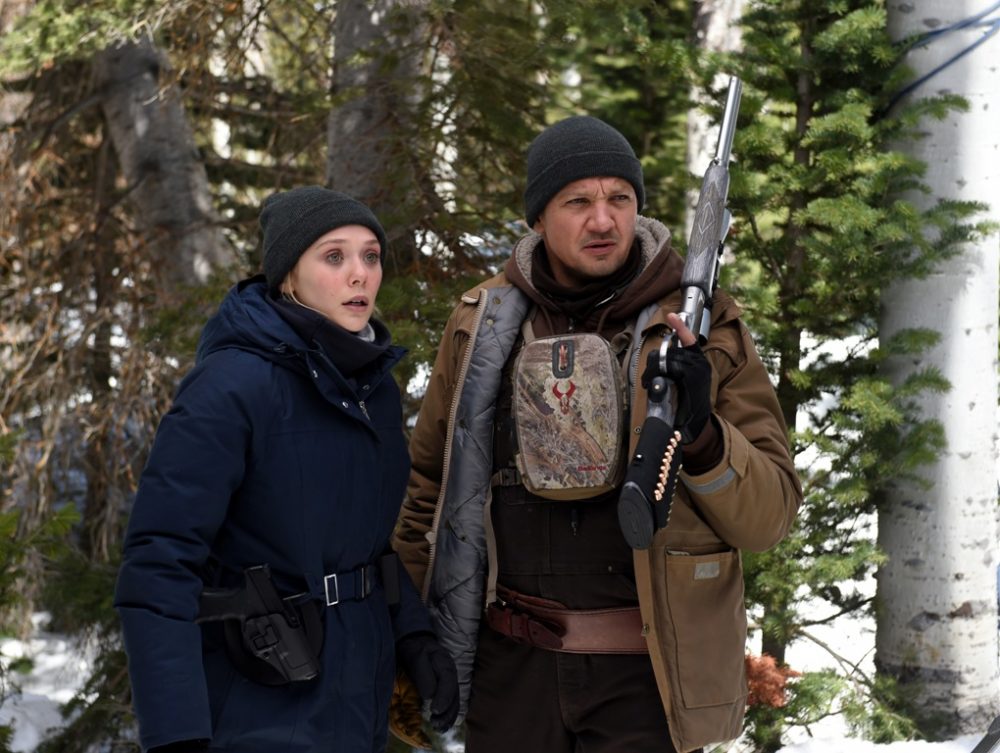 Sheridan peppers the movie with tons of troubling little factoids like that one, letting the appalling conditions of our Native American reservations emerge organically from the needs of his mystery plot. Generations of corrosive bureaucratic neglect are mirrored story-wise in the federal government's refusal to send a full investigative team. (Since the girl froze to death, the case can't be ruled a homicide and thus doesn't merit any more agents. But how'd she get all the way out there?) So it's up to Olsen's spunky, greenhorn investigator and Renner's taciturn tracker to try and put together the pieces themselves, providing an angry sociological study for viewers along the way.
When reviewing "Arrival" last year I made the uncharitable observation that Renner excels at being miscast in a wide variety of roles. And while it's true the actor often appears adrift in big-budget blockbusters, "Wind River" features his strongest performance since "The Hurt Locker." One of the few stars of his generation who does not look ridiculous in a cowboy hat, Renner here radiates steely comfort in nature and a deeply internalized sadness. More magnetic than he's been onscreen in ages, he does a lot by seeming to do very little. This is movie-star minimalism in the McQueen-Eastwood mold.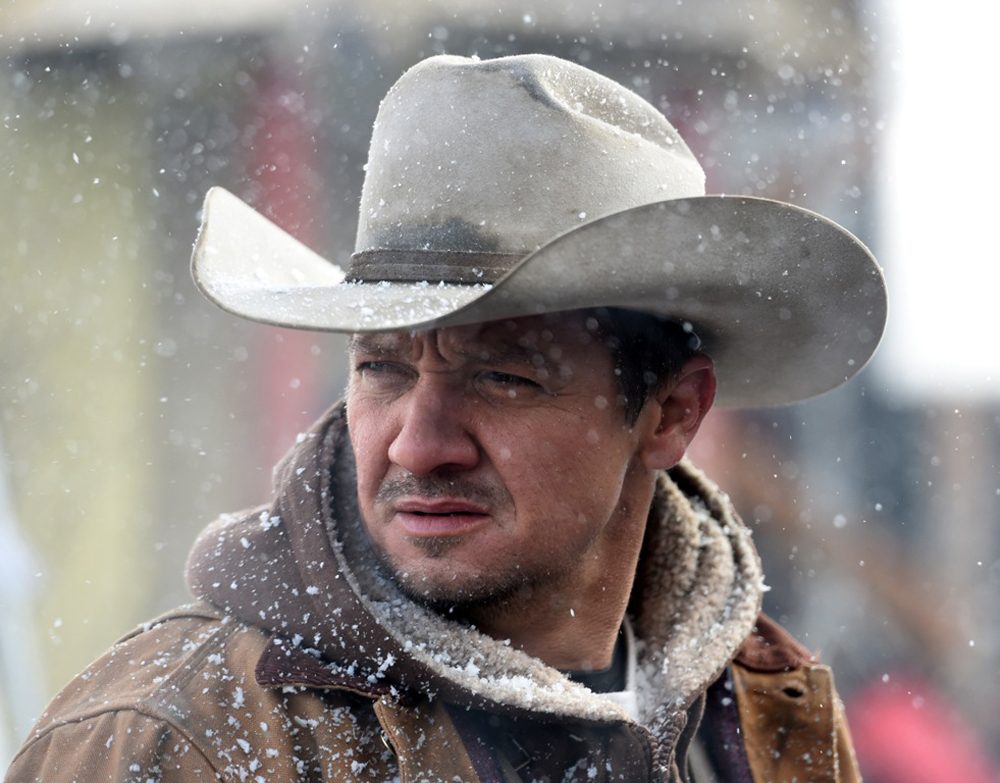 Olsen's part feels like something of an apology for the dunderheaded babe-in-the-woods role with which Sheridan saddled Emily Blunt in his screenplay for "Sicario." (I gave up on that character when I was asked to believe an FBI agent would need to Google "cartel violence.") Olsen doesn't quite know the ropes yet but she's a quick study, and her presence cannily allows others to explain things for the benefit of the audience. She also acquits herself admirably in the film's intense, impressively staged action sequences.
To be honest, the central mystery of "Wind River" is not all that mysterious and rather quickly solved. What's more important are the textures of a community devastated by drugs and poverty. The film features a heartbreaking performance from Gil Birmingham — the fine Native American character actor who in "Hell or High Water" managed the mean feat of stealing scenes from Jeff Bridges -- as the victim's father, struggling to absorb another crushing loss in a life that's been almost nothing but.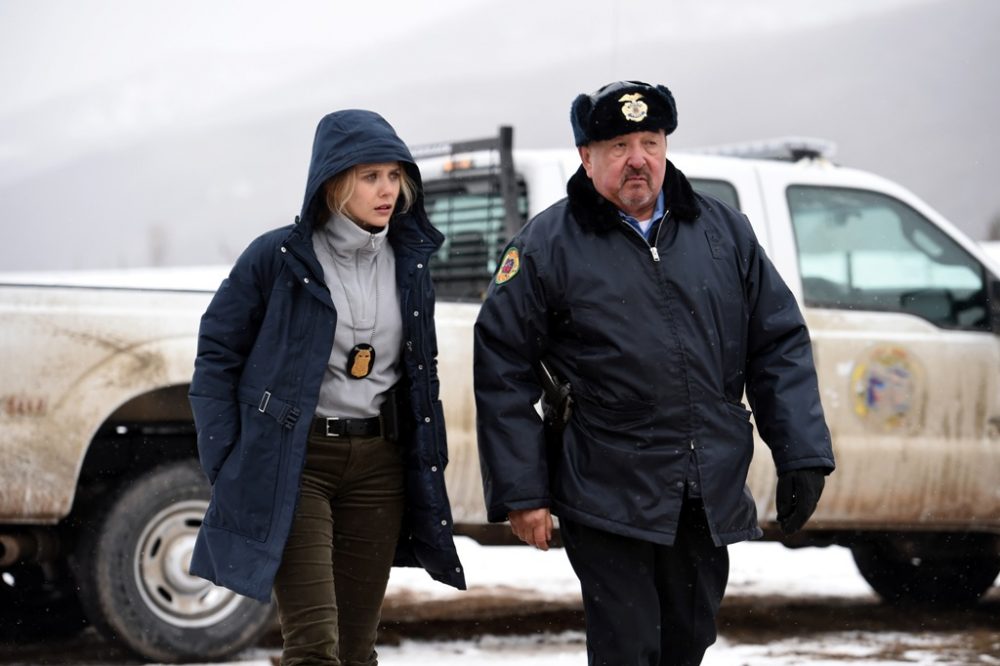 Sheridan writes an extraordinary closing scene between Birmingham and Renner. (As "Hell or High Water" proved, this guy really knows how to end a movie.) But then he mucks it all up with onscreen text citing statistics and interrupting our involvement with these characters. The movie's political passion comes through so strongly in the story and its setting, he doesn't need to gild the lily.
By contrast, "Wind River's" most evocative moment features no such speechifying. It's a hair-raising standoff between the FBI, local cops and private security contractors -- all of them with their guns drawn, locked and loaded -- arguing over treaties, ownership rights and other technicalities to try and determine who has the right to police this land that was stolen in the first place.
---
"Wind River" starts showing in the Boston area on Friday, Aug. 11.