Former GE Executive Tapped To Lead MBTA
This article is more than 5 years old.
The MBTA says its new general manager is a "seasoned executive with deep turn-around experience."
Luis Ramirez, a former General Electric executive who most recently ran his own consulting firm, was named to the position Tuesday. He does not have experience in public transit.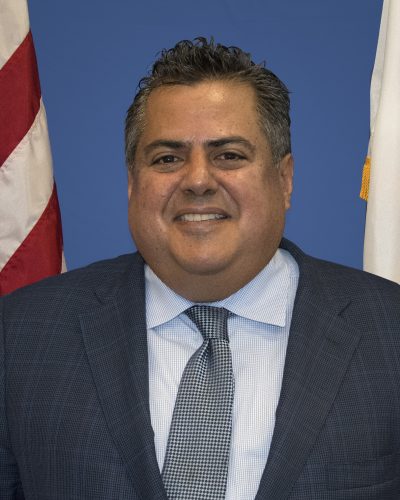 Ramirez replaces Steve Poftak, who's served as interim GM since the end of June, when acting GM Brian Shortsleeve departed.
"From Day One, we were looking for a candidate with a solid track record of leading large and complex organizations through transformation and change," Transportation Secretary Stephanie Pollack said in a press release. "His unique personal background, deep exposure to a range of challenges and constituencies, and proven leadership skills make Luis the right person to lead the MBTA as it continues to become the world-class transit agency our riders expect and deserve."
Before starting his own firm, Ramirez, who's 50, held positions at Unisys Corp., Siemens AG, General Electric and Global Power Equipment Group.
He will take the reins of the transit agency on Sept. 12.
"I am excited about joining a great team at the T to build upon the progress they have already made," he said in a statement. "Going forward, we need financial discipline, we need operational excellence, and we also need strategy. But in everything we do, the overriding objective will be to put the customer first."
Ramirez worked at GE for 12 years, where he worked his way up to vice president/corporate officer and president and CEO of GE's Energy Industrial Solutions. According to the T, while in that position he was responsible for 17,000 employees in 60 countries.
Ramirez will be paid $320,000 a year under a three-year contract.
With reporting by The Associated Press
This article was originally published on August 15, 2017.