Comm. Ave. In Boston Reopens After 3 Weeks Of Construction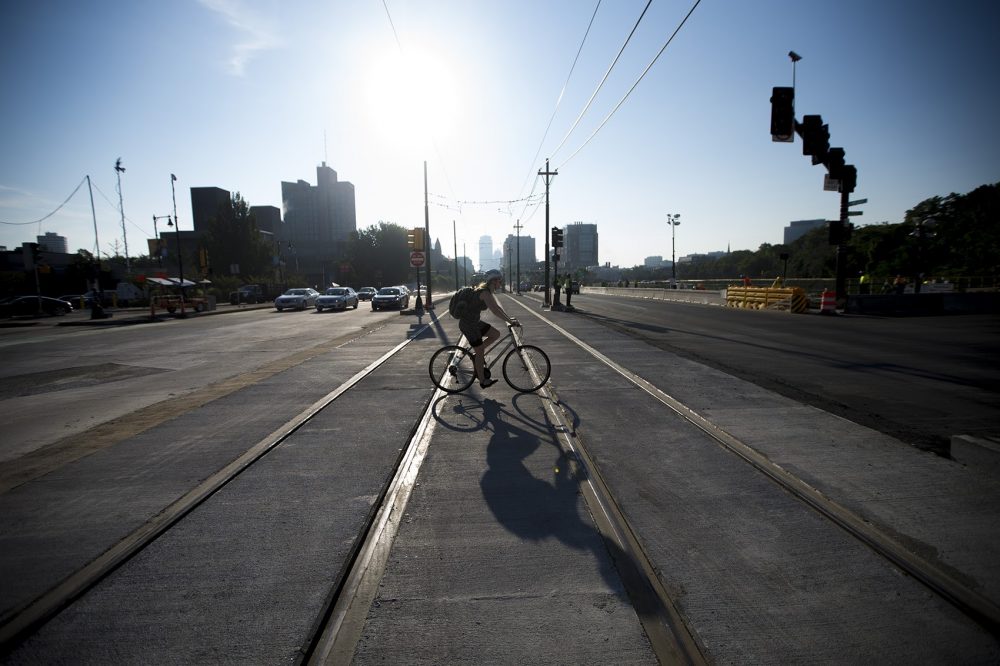 This article is more than 3 years old.
Commonwealth Avenue in Boston reopened Wednesday morning, after three weeks of construction to replace part of the roadway that spans over the Mass Pike.
The BU Bridge is also open to vehicles again, and the Green Line B branch and buses in the area have returned to regular service.
Transportation officials say there's still some work that needs to be done, but they predict it will have little impact on traffic.
"Folks will see people who are repairing sidewalks, getting street lights working, getting parking meters working," Transportation Secretary Stephanie Pollack said during a Tuesday evening press conference. "So there's still work to do for the remainder of the summer and into the fall."
New B Line tracks were installed as part of the project. Once the track settles, officials say trolleys will be able to move faster.
MBTA Deputy General Manager Jeff Gonneville says that before the project, trolleys had to cross the Comm. Ave. Bridge at only about 5 miles per hour.
"Now you can see we have new infrastructure, new track, new rail bed and new power infrastructure," Gonneville said. "So that will give us the ability to probably operate over the bridge at 15 to 20 miles an hour."
The road was scheduled to reopen Monday morning, but officials announced over the weekend that work was taking longer than expected.
Pollack says transportation officials have learned a lot in the last few weeks that she hopes makes part two of the project, scheduled for next summer, even smoother.
With reporting by WBUR's Mark Degon