New Data Shows Populations At Risk In Mass. Opioid Epidemic
The Baker administration has released a deep dive into data tied to the state's opioid epidemic. It shows, for the first time, just how widespread addiction to heroin and other opioids has become and who is most at risk.
The data shows that 4.4 percent of Massachusetts residents, age 11 or older, had an opioid use disorder (OUD) in 2015, the most recent year analyzed in the report.
The administration compares that to the rate of adults with diabetes -- 8 percent -- to suggest that addiction to opioids has become an all-too-common illness in Massachusetts. And there's reason to think OUD is rising faster than other chronic diseases.
"Not since the HIV/AIDS epidemic of the 1980s and 90s has Massachusetts seen such a sharp rise in a single category of deaths," said Department of Public Health Commissioner Dr. Monica Bharel.
There are some disturbing revelations about the life experiences that put some residents at greater risk for a fatal overdose.
It's widely known that men and women are more likely to die if they use heroin or other opioids just after release from jail because they often inject a dose that's much stronger than their drug-free bodies can handle. But a 120-fold increased risk is quite dramatic.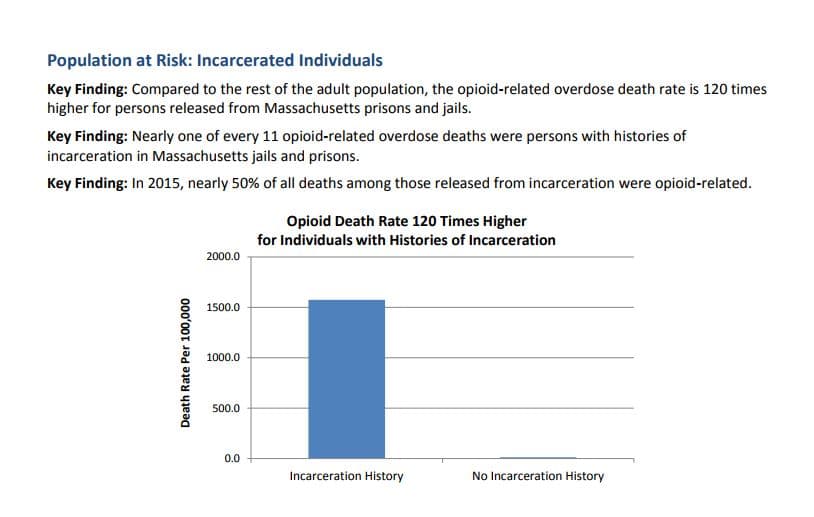 Anyone who was homeless during the period studied in the report, 2011-2015, had a projected 30-fold higher chance of dying after an overdose than did Massachusetts residents with stable housing.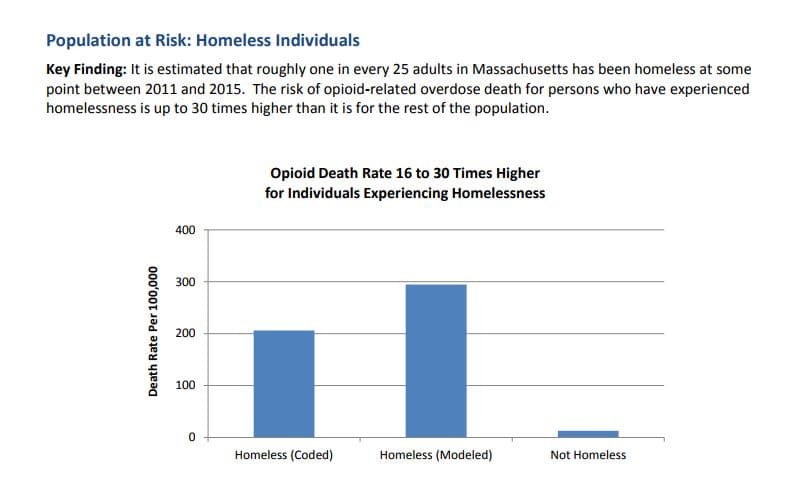 And having a serious mental illness also increased the risk for a fatal overdose.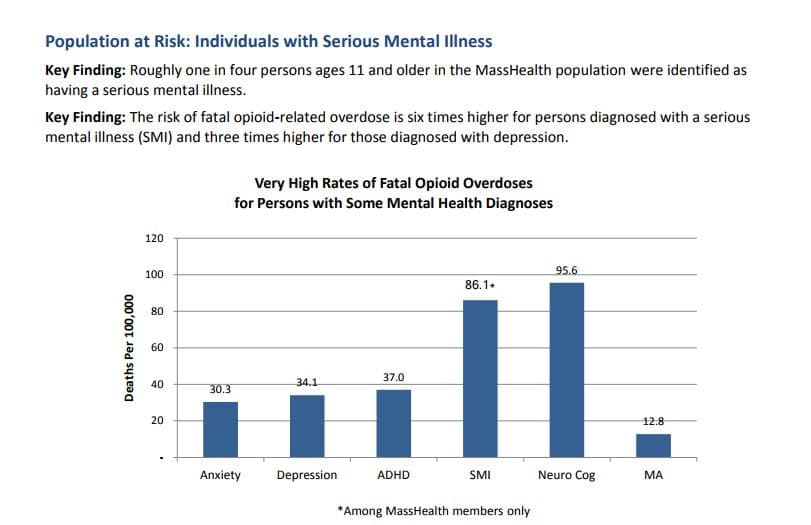 And there's some troubling information about overdose rates among women who are pregnant and those who have recently given birth.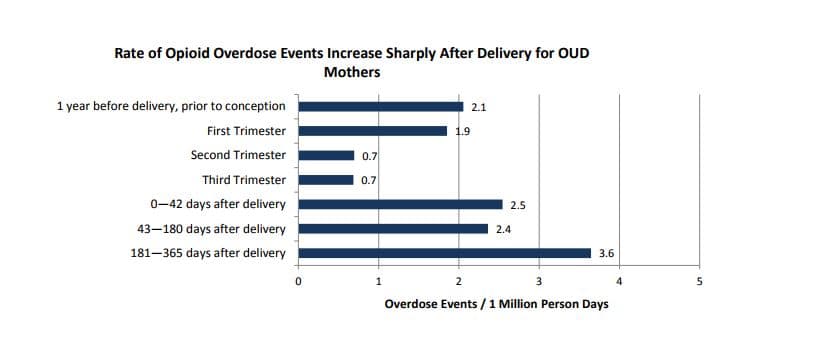 It's not clear why women are at highest risk for an overdose six to 12 months after delivering.
"They're really women that we want to keep a close eye on," said Bharel. "We're hoping that this information helps those who care for women who are pregnant and postpartum, who might be at risk for opioid use disorder, to pay close attention to pay close attention to that."