Forecast: Sunshine Thursday Before Showers End The Work Week, Plus A Look At Eclipse Weather
Resume
Folks woke up to a cool and comfortable morning Thursday with clear skies and low humidity. We've now lost well over an hour of daylight since mid-June and that loss is starting to show up in the form of cooler nights on a more regular basis. Overall this summer hasn't been that hot, so the temperatures in the comfortable range have occurred more regularly this summer than in summer's past.
Today high pressure provides us one more day of sunshine and warm temperatures. Winds will be light, making for another ideal beach day. Look for highs into the lower 80s in most spots, upper 70s at the immediate shore, especially Cape Cod.
Clouds roll in later tonight, but it should remain dry. The morning commute Friday will likely be rain free although it will be cloudy. Showers arrive during the day and become more numerous overnight and early Saturday. The models give most of us a quarter of an inch of precipitation, but some areas will see up to an inch in a heavy downpour.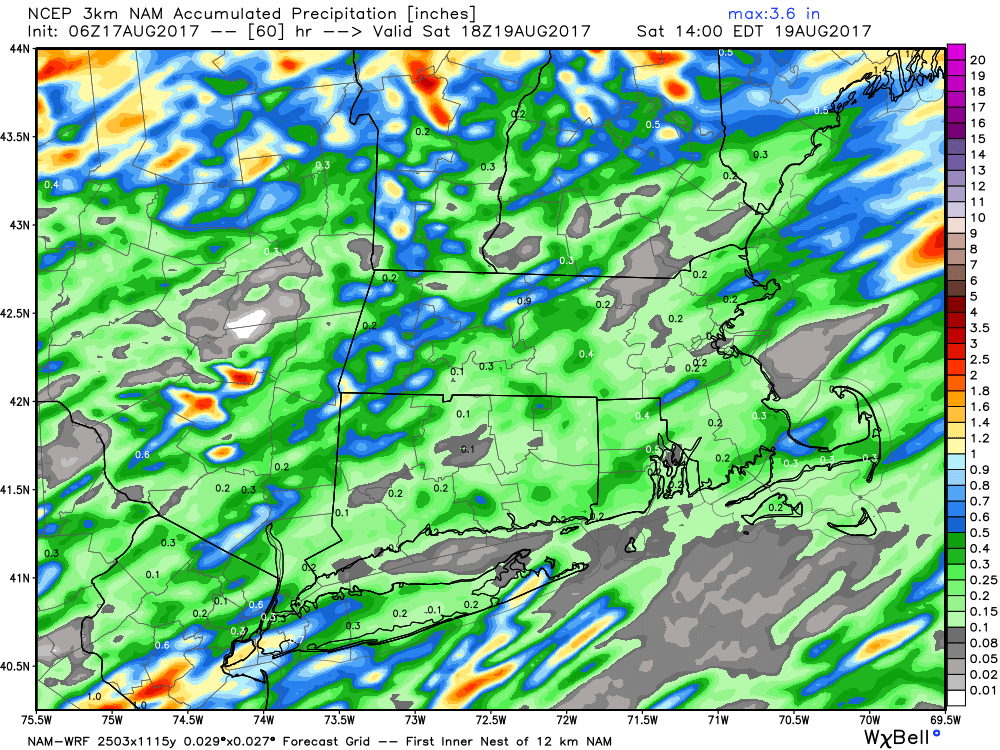 Saturday hold onto the clouds through much of the day, with some clearing over western and northern areas possible in the afternoon or evening, but don't count on it.
Sunday is the better weekend day with sunshine and warm temperatures once again.
Eclipse Weather
The eclipse Monday afternoon will take place regardless of the weather. However, in order to see the phenomena we need clear skies. The good news for sky watchers is skies are likely going to be clear and give us an opportunity to see the eclipse. Remember, don't watch this event without glasses approved for it. Staring at the sun for more than a few seconds will likely cause damage to your eyes.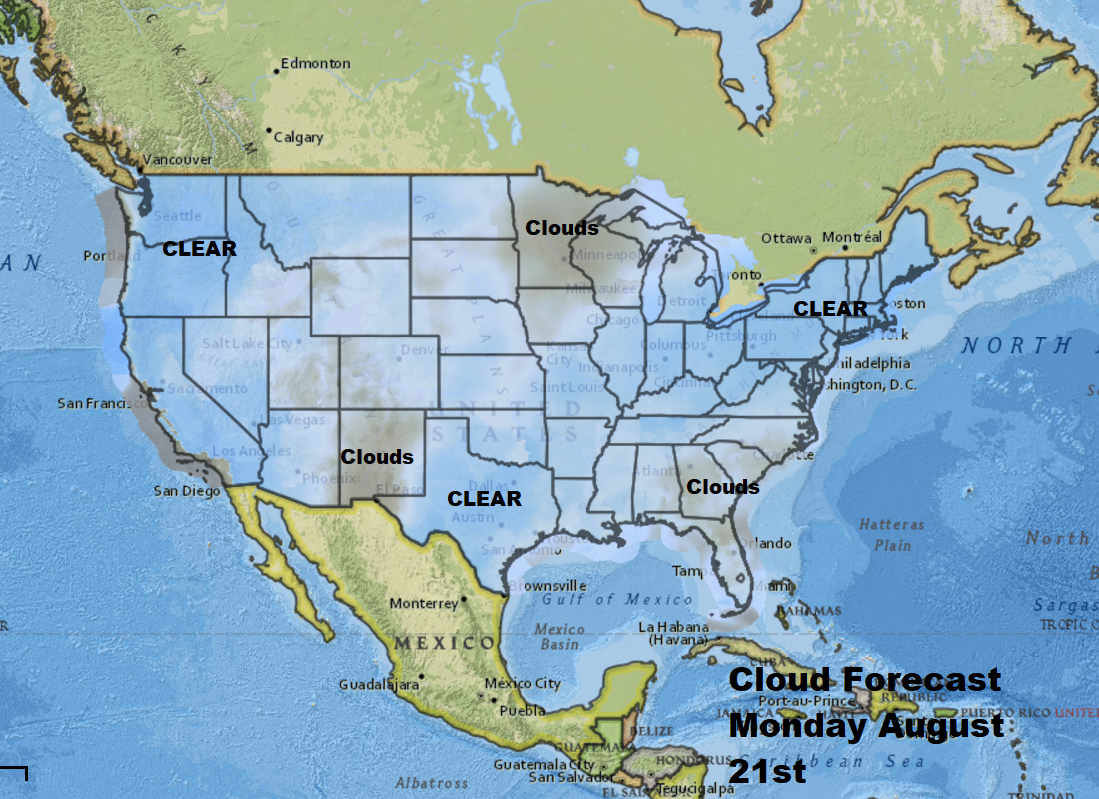 You can follow my updates here and on Twitter @growingwisdom.
---
Thurday: Mostly sunny and warm. Highs in the 80s.
Thursday Night: Partly to mostly clear. Pleasant. Lows 58-65
Friday: Increasingly cloudy, shower developing, especially late in the day. Highs in the upper 70s.
Saturday: More clouds and a continued risk of some showers in the morning. Highs 78-84
Sunday: Mostly sunny and pleasant. Highs in the lower 80s.
Monday: Mainly sunny. Nice for the eclipse. Highs in the low to mid 80s
This segment aired on August 17, 2017.