Thousands Of People Seeking Asylum Cross From The U.S. To Canada
Play
This article is more than 5 years old.
The number of asylum-seekers fleeing into Canada is surging this summer.
Already in 2017, more than 6,000 people have illegally walked into Quebec. July in particular saw sky-high numbers: Canadian police intercepted nearly 3,000 people illegally crossing the border in Quebec alone.
One of the most popular illegal border crossing areas is along a rural road outside Champlain, New York. Over the past year, Roxham Road has become a globally known thoroughfare for refugee-seekers who are fleeing the United States.
On a recent August afternoon, the U.S. side of Roxham Road was nearly deserted. The pavement was littered with evidence of the high volume of traffic, including discarded baggage claim tickets, and one old suit, left behind.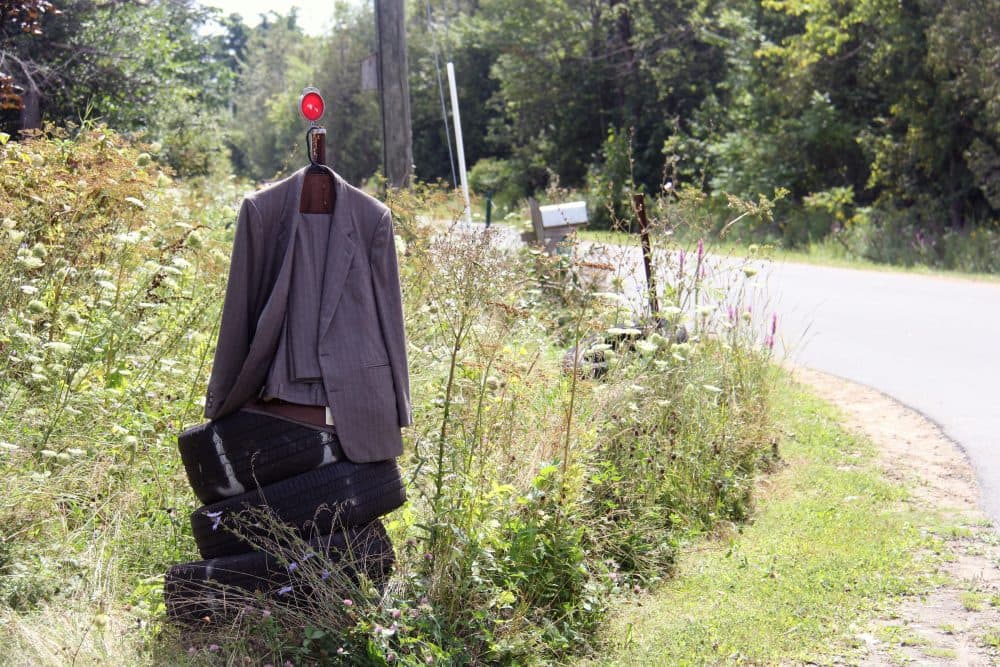 A taxi pulled up on the U.S. side. A young man with only a small backpack got out, and began walking toward Canada. He didn't share his name, but said he flew to New York City from Yemen in early August. He didn't feel safe trying to seek refugee status in the U.S., but he had heard that Canada is more welcoming.
"It's not freedom, it's not safety in the United States," he said. "I came here [to the Canadian border], and I'm going to help my family ... [they] live in Abu Dhabi, they don't have work, they don't have money."
He says he found information about crossing into Canada online.
"I'm looking on the internet, how to go this way, and ask some people on the internet, and they show me everything," he said.
Then, a bit nervously, he turned to cross the well-trodden dirt pathway over the border.
Canadian police, who are now permanently stationed on their side of the road, intercepted him. A male officer told him that he would be arrested if he crossed the border.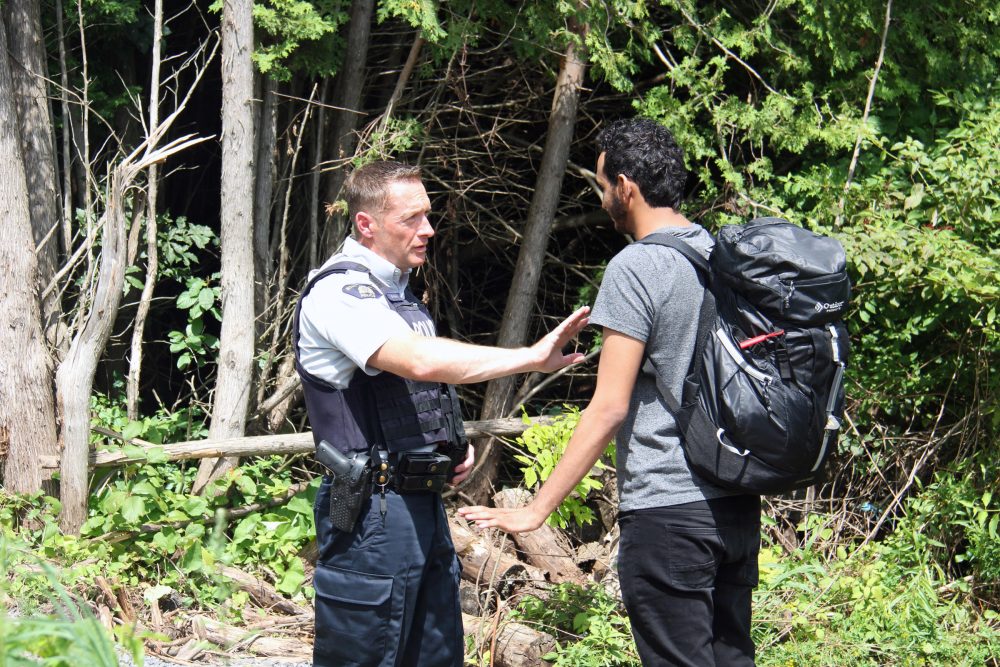 The young man told them, "I have no choice," and continued to walk forward. He crossed onto Canadian territory, and police told him to remove his backpack as they patted him down for weapons.
Because of bilateral agreements between the U.S. and Canada, any person who is already in the U.S. cannot request asylum at a border checkpoint.
The top five countries of origin among people who are fleeing the United States are Haiti, Sudan, Turkey, Eritrea, and the United States.
That's not a typo. Some of the asylum seekers are U.S. citizens.
Canadian border officials say they are mostly children who are born to foreign nationals who have children while living in the U.S., and then decide they have better odds of receiving refugee status in Canada.
Canadian authorities say they don't refuse children who are U.S. citizens, because their priority is to keep families together.
Haitians make up the biggest percentage of those leaving the U.S., in part because temporary protected status for hundreds of Haitians living in the U.S. expires in January.
The next cab that pulled up had three people from Haiti inside. One man said that he had lived for the past year and four months in San Diego, California.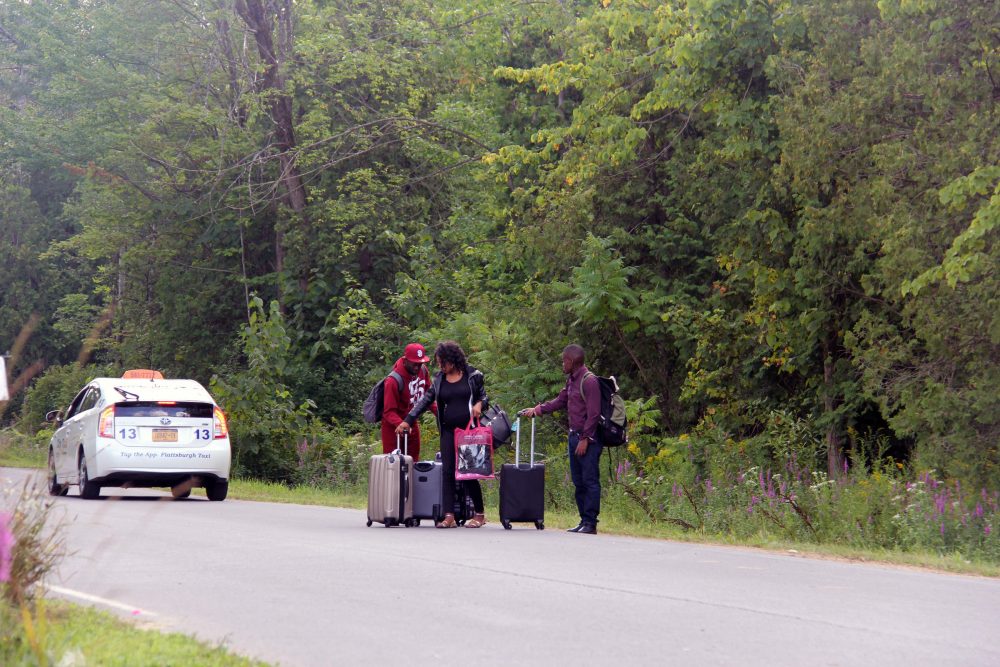 He said he is afraid that he might be sent back to Haiti, adding, "It would be dangerous."
Then, after a brief exchange in French with the Canadian police, he and his two travel companions wheeled their suitcases across the dirt path and into Canada.
It's unclear how many of the thousands who have entered Canada this year will be granted refugee status. The review board that decides these cases is backlogged, and at least four to five months behind.
Yet in Canada, while people are awaiting their hearing, they can get work permits, access to health care and French classes. For many, it's worth the risk.
This story comes via the New England News Collaborative, and was first published by Vermont Public Radio.
This segment aired on August 21, 2017.