Safdie Brothers' Crime Caper 'Good Time' Is Supposed To Make You Uncomfortable
When reviewing "Heaven Knows What," the remarkable, underseen 2015 drama directed by Josh and Benny Safdie, I noted that the film seemed to take place entirely in the present tense. The movie's homeless junkie denizens of New York's Upper West Side had no futures and never mentioned their pasts. The picture existed in the same fleetingly temporary headspace as the characters' day-to-day hustle, hand-to-mouth and fix-to-fix.
"Good Time," the brothers' fiendishly funny follow-up, has a comparable sort of tunnel vision, chronicling the hectic improvisations of a not-particularly-bright criminal as his best intentions make bad situations worse over the course of one long night's journey into day. It's an edgy, electrifying movie that feels a little bit dangerous. The Safdies score queasy laughs off of everyday prejudices and unquestioned assumptions, with our wily, dirtbag protagonist often eluding authorities by scapegoating innocent people of color unlucky enough to cross his path. If "Good Time" makes you uncomfortable, that's because it's supposed to.
Robert Pattinson stars as the scuzzy Connie Nikas, who harbors a misguided "Of Mice and Men" fantasy about moving to a farm in Virginia with his developmentally disabled brother, Nick (played quite affectingly by co-director Benny Safdie.) But before these two can tend the rabbits they first must rob a bank in Queens — while tellingly decked out in crude rubber blackface masks — and they even almost get away with it, until Nick runs through a plate glass window and gets picked up by the cops.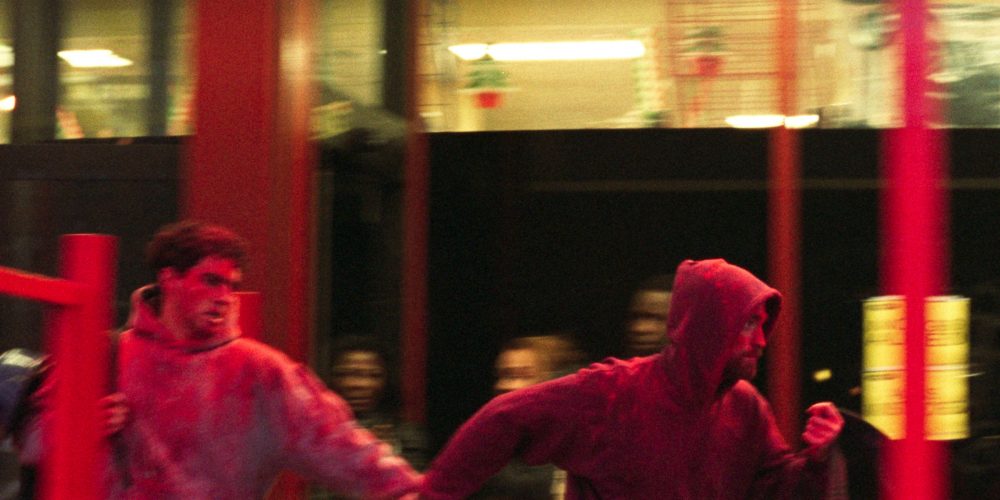 The rest of the movie is Connie frantically trying to come up with $10,000 to get his little brother out on bail, lunging from one hare-brained scheme to another on what comes to feel like a treadmill of petty crimes. The screenplay (written with the brothers' frequent collaborator Ronald Bronstein) has a darkly comic flair for escalating scenarios in which every poor decision begets half a dozen more. It crackles with nervous energy and uneasy laughs.
(It's fitting that when the Safdies were invited by the Brattle Theatre earlier this month to program an evening of films that inspired "Good Time," one of their selections was Martin Scorsese's "After Hours," a mordantly hilarious 90-minute anxiety attack set on a similarly endless New York City night.)
Through a case of mistaken identity that would be unpardonable for a reviewer to give away, Connie winds up stuck with Ray, a lunkhead on the lam played to perfection by "Heaven Knows What" co-star Buddy Duress. An actual ex-con discovered by the Safdies while shooting their previous picture, Duress has the combustible comic timing of a "Raging Bull"-era Joe Pesci. He's effortlessly authentic and a brilliant foil for Pattinson's bug-eyed exasperation.
Who could have guessed that both Bella and Edward would emerge from the YA swill of "Twilight" to become the gutsiest actors of their generation? While Kristen Stewart has taken over France, Robert Pattinson has likewise used his teen idol status to boost off-beat projects with arthouse auteurs like David Cronenberg and Werner Herzog. He slips into Connie's sleazy skin without a trace of vanity, trusting his inherent magnetism to carry us along with a character who's for the most part pretty despicable.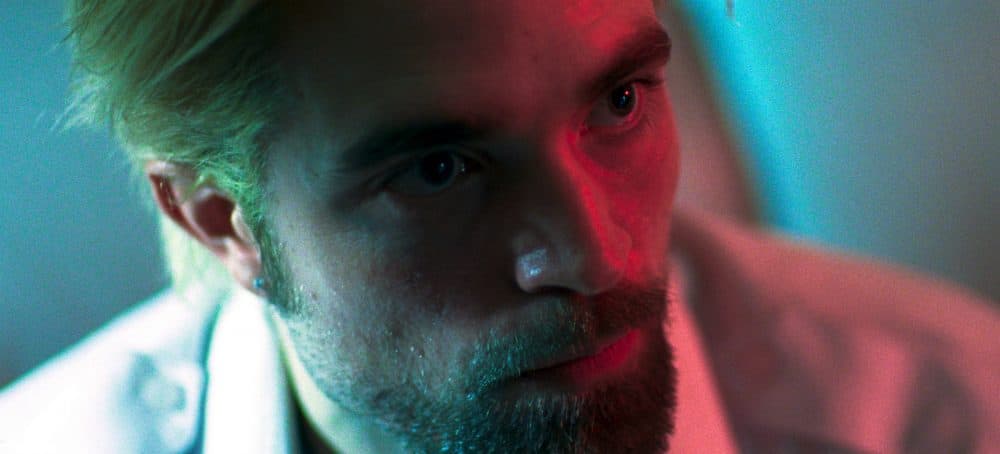 Cinematographer Sean Price Williams shoots on grainy 35mm with crushed telephoto perspectives that match the characters' panicked claustrophobia. This is an outer borough of New York, seldom seen at the movies. As with "Heaven Knows What" (which was also photographed by Williams), the Safdies ignore the city's landmarks and stick to dingy fast food restaurants and grubby, cramped spaces. These places feel like people actually live there, with non-actors adding to the verisimilitude and old pros like Jennifer Jason Leigh dressing down to slip into the ensemble.
"Good Time" may not be as revelatory as "Heaven Knows What," but it is a heck of a lot easier to watch. The rush of headlong momentum, driven by a pulsating electronic score from Oneohtrix Point Never, is at times absurdly entertaining. It's only afterward that you start picking away at the movie's troubling undercurrents and realize how much more is going on here than first meets the eye.