Forecast: Chilly Morning For Late August, But Sunny And Pleasant Later
This morning it's quite chilly across the region.
Temperatures are in the 40s in several places. This is quite cool considering average lows are in the upper 50s and mid-60s in late August. It is already starting to feel more like late September. Skies were largely clear.
While our weather continues to be mostly ideal, incredible rains continue to fall over greater Houston. This morning's radar offers some better images.
The extreme rainfall has shifted east overnight. While there is still going to be devastating flooding and additional rainfall in greater Houston, the additional 10-to-20 inches of rain that will fall from the storm's bulls-eye over the next couple of days is now more likely going to miss that city.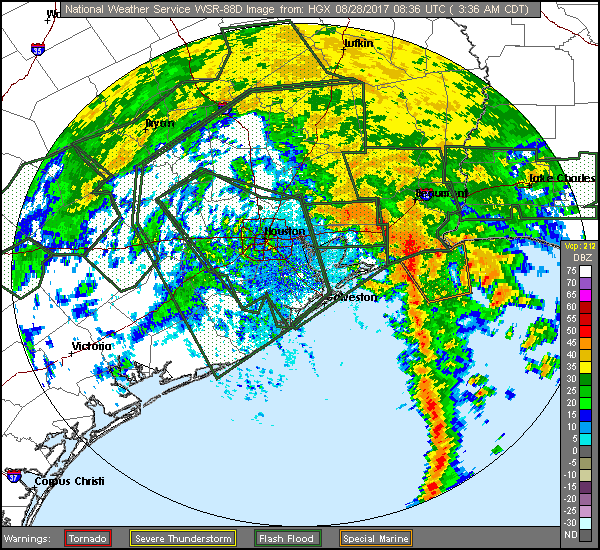 In Massachusetts, most areas — with the exception of parts of Cape Cod — are very dry this month.
A coastal storm with wind and rain will likely miss New England later this week. As this storm passes to the east Wednesday seas can become rough. There's a chance of a shower or two over Cape Cod during that time, but the rest of the area stays dry with just some additional cloudiness mixed with the sunshine. This storm could become Tropical Storm Irma, but with little risk to inland areas.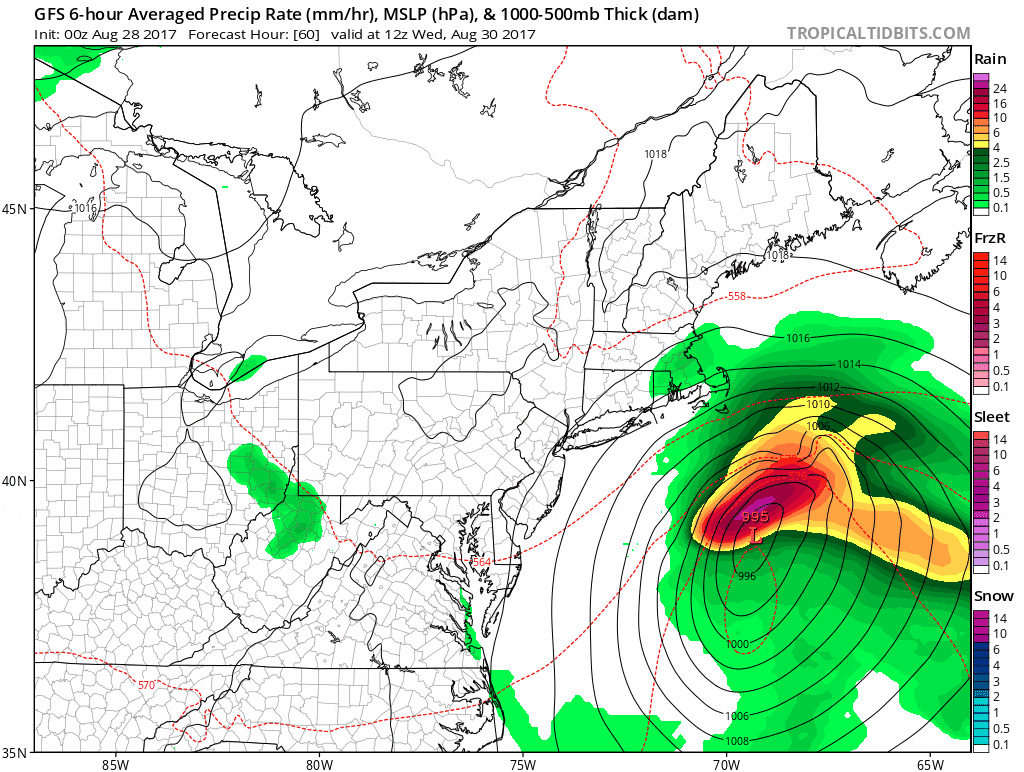 A burst of warmer and somewhat more humid air follows on Thursday before a front ushers in cooler autumnal temperatures to start the long Labor Day weekend.
Presently we can expect sunshine Saturday, but eventually the remnants of what was Harvey may bring a few showers here sometime Sunday or Monday. That's still a long ways off and many changes to the forecast are possible.
You can follow my updates here and on Twitter @growingwisdom.
---
Monday: Sunshine and pleasant. Highs 71-76.
Monday Night: Partly to mostly clear. Cool. Lows 47-57, mildest in Boston.
Tuesday: Sunshine and a few clouds. Highs in the lower 70s, warmer inland.
Wednesday: Partly sunny, breezy over Cape Cod where it may shower. Cooler.  Highs 67-72 at the coast; 71-75 inland.
Thursday: Sunshine and cloudy with a risk of a thunderstorm. Highs 75-80.
Friday: Partly to mostly sunny and seasonably cool. Highs in the lower to mid-70s.