Boston Begins 'Help For Houston' Drive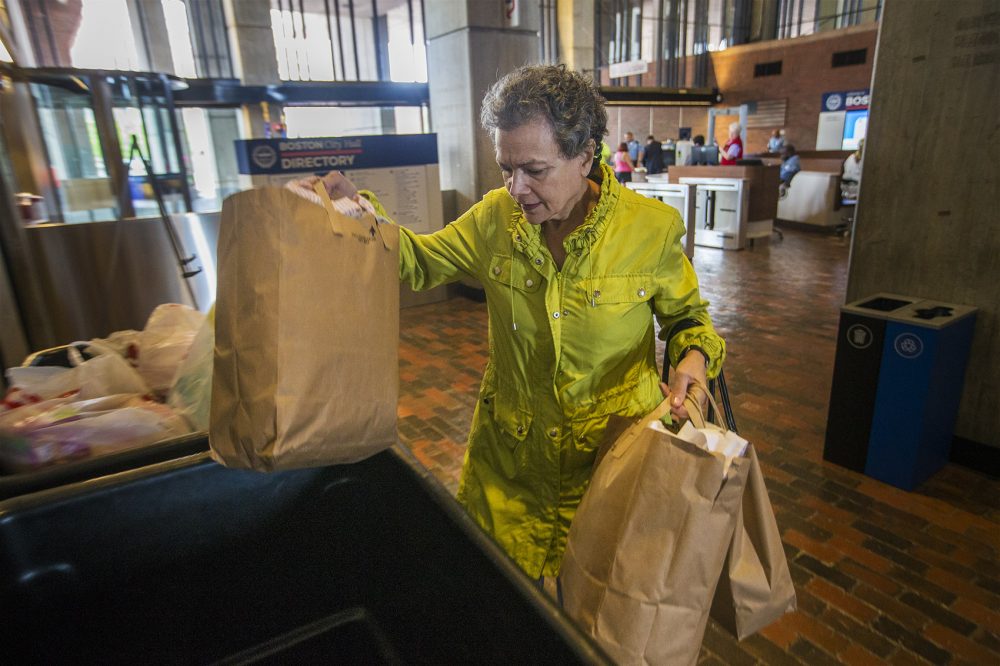 This article is more than 3 years old.
The city of Boston has begun collecting supplies to send to Texas to help those affected by catastrophic flooding there.
Some parts of Houston had received more than 40 inches of rain as of Tuesday morning, in the wake of the storm Harvey.
Boston's "Help for Houston" drive is asking for toiletries, diapers, nonperishable food and new clothing and blankets. The collection effort lasts through Thursday.
Houston Mayor Sylvester Turner cited Boston Mayor Marty Walsh in a news conference Monday.
"He's providing clothes and other things that are needed for people in our shelters," Turner said. "Thank him for that as well as some additional assistance, and that's coming from many of the mayors as well."
Donations can be dropped off at Boston City Hall, the Bruce Bolling Municipal Building in Roxbury and all Boston Centers for Youth & Families.
Revere is among other communities collecting items for Houston.
Revere Mayor Brian Arrigo suggested residents donate to a relief fund set up by Houston's Turner, and Revere is collecting items, including clothing, blankets and diapers, at the American Legion building on Broadway.
Many experts, however, say that cash donations are preferable to donated items.
Many volunteers from Massachusetts are also down in Houston, including volunteers with the Red Cross. We reported Sunday on a separate group of volunteers, with a Federal Emergency Management Agency task force based in Beverly, that was preparing to leave for Texas.
NPR put together this list of how you can help people affected by Harvey.
With reporting by the WBUR Newscast Unit
Correction: In an earlier version of this report, Houston's mayor said Boston had sent rescue equipment and high-water vehicles to Texas. The city offered, but the equipment was not sent. 
This article was originally published on August 29, 2017.