Marriage Can Be A Slog, So Can 'I Do ... Until I Don't'
Movie romances tend to end before the hard work starts. Fairy tale finales are fine on the big screen, but what happens 15 years later when Prince Charming has grown a beer gut and he forgot your anniversary again?
The constant compromise and everyday give-and-take required to maintain a relationship aren't very sexy — which I suppose is why most of those Nicholas Sparks stories end with one of the lovers dying. It's much more romantic than yet another argument about leaving up the toilet seat.
"I Do ... Until I Don't," the messy, not-entirely-successful sophomore effort from writer-director Lake Bell understands this better than most movies. The film's farcical elements mostly fall flat, but there's a kernel of truth here and a grit to the performances that survive the sometimes awkward screenplay. Bell's sparkling 2013 debut "In a World…" starred the actress-turned-director as a struggling up-and-comer trying to make her way in the male-dominated world of voice-over narrators, which worked as a thinly veiled semi-autobiography about the first-time filmmaker fighting her way into the Hollywood Boys' Club.
Her new film stars Dolly Wells as Vivian Prudeck, a pompous BBC documentarian who owes perhaps too much to the shrill, self-obsessed reporter played by Geraldine Chaplin in "Nashville." She's come to sunny Vero Beach, Florida — we're told it's the divorce capital of the U.S. — to make a film about her modest proposal that modern marriages be re-defined as seven-year contracts with opportunities for extension. Vivian theorizes that we as a species have evolved past the institution, which seemed to work out better for everyone back when people didn't live very long.
Of course, after five minutes of Wells' oversized performance it's tough to imagine anyone wanting to remain in Vivian's company for an entire movie, let alone those first seven years.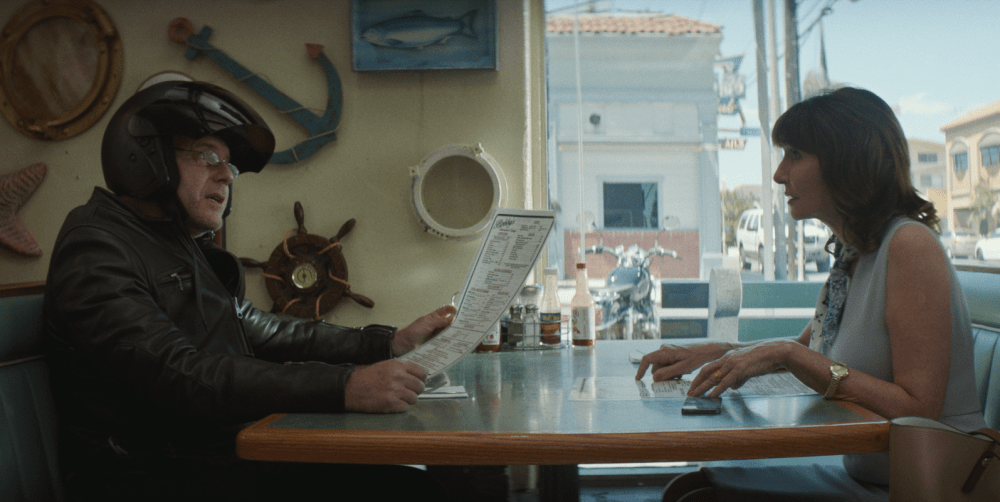 She stacks the deck for her documentary, deliberately picking couples on the verge of collapse. First up we find Paul Reiser and Mary Steenburgen delectably sniping at one another in a diner. He's been going through an embarrassing motorcycle phase and endlessly annoys her by wearing his helmet indoors. She doesn't mind him having a midlife crisis but wonders why he had to pick such a clichéd one, and it's a pleasure to watch these old pros zing each other. Steenburgen has long been a national treasure but rarely do we get to see her flinty side, as we do here when she gives Reiser a gift certificate to a seedy massage parlor for their anniversary.
Vivian also enlists a mousy, hapless duo whose family-run window blind business is on the verge of bankruptcy. Played by Bell and Ed Helms, the couple's beige existence is constantly outshone by her free-lovin' hippie sister (Amber Heard) and her kooky, artisan life-partner (Wyatt Cenac) who preaches socialist ideals while secretly living off his father's hedge fund. As in her previous picture, Bell's joke-writing technique focuses not so much on punchlines but rather on endearing dribbles of word vomit that trail off as these characters give up on talking their way out of awkward situations.
"I Do … Until I Don't" begins broadly, almost at the point of shrill caricature. But as the movie goes along the couples begin to exhibit unexpected shadings. No points for guessing that the hippies are a lot more square than they look, but everyone (except for Vivian) gets a chance to surprise us with some less predictable dimensions. After an awfully rocky start, Bell eventually slows down the pace and lets her scenes breathe a bit, and by the end I was surprised how much I'd come to care about these people. She gets surprisingly strong work from Helms and Reiser, two actors who usually fall back on lazy sitcom habits but here take their characters seriously without always going for the easy laugh.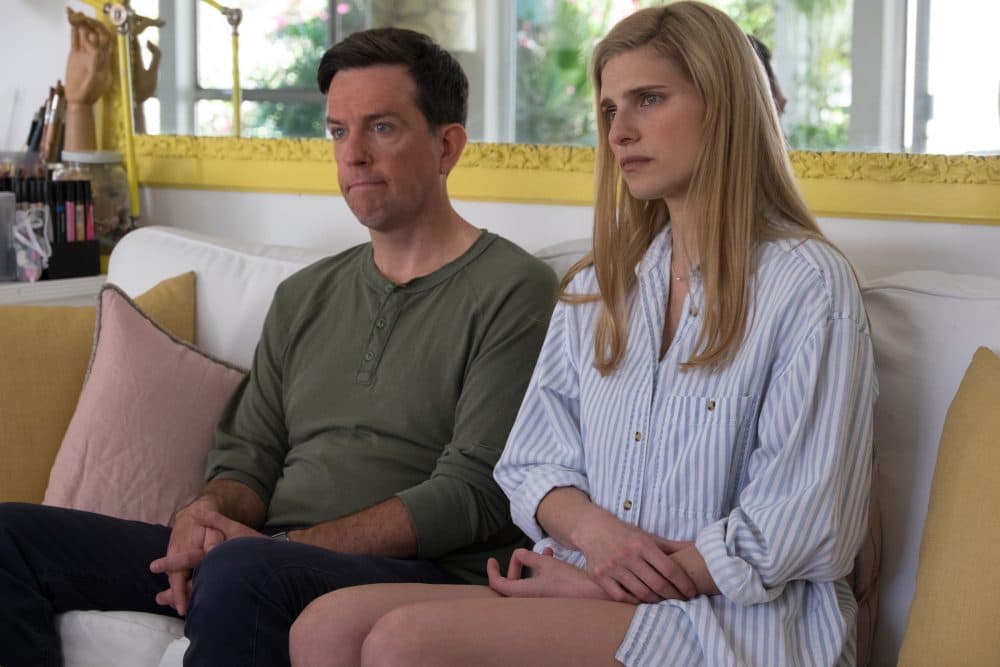 Bell shoots in widescreen and makes purposeful use of the frame, which is a welcome change of pace from current, indifferently photographed comedies like "The Big Sick" that might as well have been shot with convenience store security cameras. Ultimately, the moral of "I Do … Until I Don't" is that marriage can be a slog sometimes but if you're patient it's worth it in the end. You could say the same about this movie.