Forecast: Mostly Sunny Labor Day Weekend Brings Just 1 Day Of Showers
This article is more than 3 years old.
The weather through Tuesday looks sunny with one exception: Sunday. That's the day the remnants of Harvey cross the region. Other than that, this is going to be very nice Labor Day weekend.
It's interesting all the different feelings the weather will stir up this weekend. No doubt today and Saturday morning your mind will turn to memories of autumn as you feel the cooler air. A dry breeze and bright blue sky, meanwhile, may awaken thoughts of pumpkin spice lattes and fall sweaters. Highs won't eclipse 70 today, which is some 5 to 10 degrees under the long-term average.
Under clear skies overnight, temperatures tumble quickly to the 40s. In the early morning, some places, like Norwood and Orange, may even reach the upper 30s, but the lows in those Massachusetts towns will certainly not be what most places see.
Saturday is bright and beautiful with less wind and higher temperatures that reach the lower 70s. It will be ideal weather for outdoor fun.
Rain Sunday, Beautiful Monday
Clouds and showers arrive overnight Saturday, leaving the area wet on Sunday. Most of the rain should be over by mid- to late afternoon, but clearing won't happen until the day is done.
We could use a good soaking. Some models keep the region under half an inch rain, others closer to an inch. The totals you end up with will depend largely on whether or not you receive some of the heavier downpours.
Labor Day is beautiful and will make for a lovely beach day. Highs near or even exceed 80 degrees that Monday; Cape Cod beaches will be cooler.
Watching Irma
Lastly, Hurricane Irma continues to gather strength in the Atlantic. This is the storm to watch for anyone from the Gulf Coast to New England. This is not to scare you, but inform you. Stay tuned to latest forecasts on Irma. We will have a much better idea of her track early next week.
You can follow my updates here and on Twitter @growingwisdom.
---
Friday: Mostly sunny and cool. A dry wind means elevated fire danger. Highs in the mid-60s to around 70.
Friday Night: Clear and cool. Lows 40-50, with highest temperatures in Boston.
Saturday: Mainly sunny after a chilly start. Highs warm to the low 70s.
Sunday: Cloudy with a period of showers or steady rain for the first part of the day. Highs in the upper 60s.
Monday (Labor Day): Mainly sunny and warm. Highs near 80.
Tuesday: Sunny and warm. Highs 80-85. Cooler on the Cape and the Islands.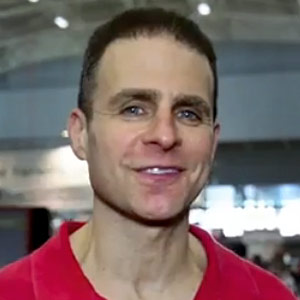 David Epstein Meteorologist
David Epstein is WBUR's meteorologist.