On Capitol Hill, Gov. Baker Will Push A Bipartisan Approach To Health Care Reform
04:41
Play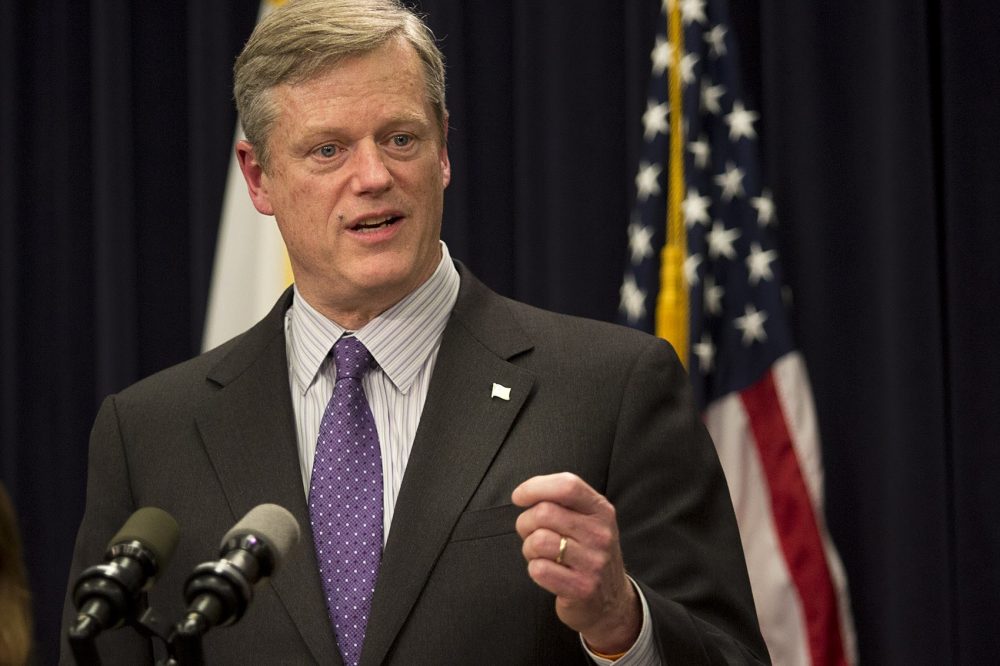 This article is more than 4 years old.
Gov. Charlie Baker will testify alongside four other governors on Capitol Hill Thursday in the latest sign that he's playing a role in the next phase of federal health care reform.
Baker — who will be joined by two fellow Republicans (Utah Gov. Gary Herbert and Tennessee Gov. Bill Haslam) and two Democrats (Montana Gov. Steve Bullock and Colorado Gov. John Hickenlooper) — has written or helped draft almost a dozen letters to Congressional leaders on health care in the last few months.
His message before the Senate Committee on Health, Education, Labor and Pensions will be both show and tell: If governors from different parties can find common ground on health care, Baker plans to tell senators, then so can you.
"You have millions of people who are relying on and depending on the feds and states to work together to make sure people don't lose their coverage."

Gov. Charlie Baker
"Because you have millions of people who are relying on and depending on the feds and states to work together to make sure people don't lose their coverage," Baker told WBUR after a recent public appearance.
Baker will urge the Senate to stop the latest threat to that coverage, which is coming from President Trump. Trump has suggested cutting off so-called cost-sharing reduction payments — payments that reimburse insurance companies for discounts they give to lower income Americans that make insurance cheaper.
Baker say Congress needs at least a short-term guarantee that the feds will keep making those payments.
"Which are a pretty critical part of making the individual and the exchange markets work, not just in Massachusetts but across the country," Baker said.
Then our governor, who may know more about the gritty details of health care than any of his colleagues, will dive deep into health care wonk speak.
"You're also going to hear us talk about some of the things we think the feds could do with the 1332 waiver program, and with either shared initiatives or federal initiatives around re-insurance, to improve the quality of the pricing and some of the products that are offered in those markets."
OK, stay with me: There are ideas here worth translating. Take that 1332 waiver program. It lets individual states make big changes to Obamacare — like getting rid of the individual mandate or removing required benefits — with federal permission.
Baker, for example, wants to change the way Massachusetts covers some low-income people, moving them off Medicaid and onto the Health Connector, where they would likely have less generous benefits and higher co-pays.
Liberals hate this plan, but attorney Tom Barker, who worked on health care in President George W. Bush's administration, says this proposal from Baker could get some serious national attention.
"Having people enroll in private insurance options, as opposed to Medicaid, and maybe using Medicaid dollars to buy down premiums and cost sharing, that I think is a basis for bipartisan compromise," Barker says.
Health care advocates in Massachusetts who are fighting Baker's plan don't want to see it gain traction.
"There needs to be a bipartisan solution and that needs to be part of the mix," says Community Catalyst director Rob Restuccia, "but I wouldn't say that we agree with that."
Restuccia and others don't support giving states the flexibility to trim Medicaid eligibility, but that's just what many conservatives say must happen with an Obamacare "fix."
If there is the possibility of a health care compromise in D.C., it will likely take shape with input from Baker and other governors, says Jennifer Duffy, a senior editor for The Cook Political Report.
"The sense is that if there is any future effort this year to do something on health care, it's going to have to come out of the Senate and there's going to have to be a bipartisan element to it," Duffy says.
Gov. Baker likes to joke that he grew up learning the languages of both parties: Democrat from his mother and Republican from his father. And he's developed a reputation after decades in and out of public life as someone who looks beyond political labels.
"If there is such a thing, if there is such a person or is such a concept of a bipartisan approach to health care, I think it rests within Charlie Baker."

Stuart Altman, health policy professor at Brandeis University
"Charlie Baker is the ideal bipartisan," says Stuart Altman, a professor of national health policy at Brandeis University. "So if there is such a thing, if there is such a person or is such a concept of a bipartisan approach to health care, I think it rests within Charlie Baker."
But Altman says many Republicans aren't ready to bury grudges from the failed effort to repeal and replace Obamacare, and have no interest in listening to someone like Baker explain how they could make the law better. Many Democrats aren't willing to give up anything in the law they fought to maintain, and may be reluctant to help Baker look good.
John McDonough, a professor at the Harvard Chan School of Public Health, says Baker is in a uniquely interesting position.
"We have a moderate Republican governor and his political fate is in some ways tied to the success of the [Affordable Care Act]," McDonough says. "Not in a do or die way, but the better the ACA does, the better his administration carries out what they're attempting to do."
Like making sure Medicaid spending doesn't dominate the state budget.
So on Capitol Hill on Thursday, will conservative Republicans blast Baker or embrace him? Does Democratic Sen. Elizabeth Warren treat him like a teammate or an opponent?
In between the lines of health care language that we may not understand, there will be lots of fascinating political notes.
This segment aired on September 7, 2017.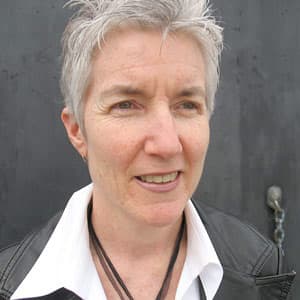 Martha Bebinger Reporter
Martha Bebinger covers health care and other general assignments for WBUR.