On Day 1, Boston School Buses Falter — But The District Sees Progress Down The Road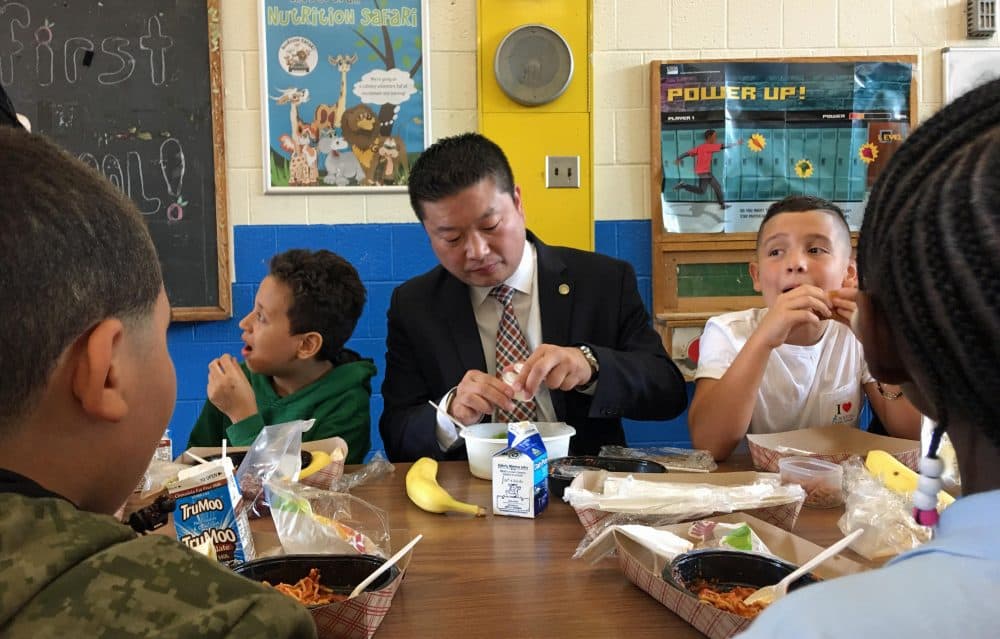 This article is more than 4 years old.
When more than half of all Boston school buses arrived at their destinations late on Thursday — the first day of school in the city -- it seemed to vindicate doubters who had warned the district about changes to routes and downsized staff.
But district officials warn against putting too much stock in Day 1 data, when they're still ironing out kinks. And they say the performance improved significantly on Day 2, as more than 70 percent of Friday morning's buses were on time.
Every year, Boston Public Schools and their contractor-partners have had to redraw routes for more than 600 buses to accommodate new students and changing patterns of enrollment.
That's a first-order logistical challenge: how to carry public, parochial and charter school students from their home stop to schools that can be many miles away.
For years, the buses have performed erratically, even as transportation has swelled to represent a 10 percent share of BPS's overall budget.
This April, the district's office of operations announced a "transportation challenge" to anyone who could help officials draw more efficient routes that might help BPS save money and shrink its carbon footprint.
After two young MIT engineers won the competition, André Francois, president of the bus drivers' union, and other advocates predicted a weeks-long wave of late arrivals like the one that occurred the last time administrators tried to redraw bus routes with computers.
So there was a lot riding on bus performance on Day 1 of the 2017 school year. And at 11 a.m., Boston Superintendent Tommy Chang was feeling optimistic.
During a visit to the Blackstone School in Boston's South End, Chang said early data suggested that the district's on-time performance might even have improved over the first school day of last year. "It's a promising start," he said.
But by the end of the day, it was clear that the opposite had happened: The share of buses to arrive on time had tumbled by about 7 percentage points, from around 51 percent last year to 44 percent this year.
In an interview Friday morning, Chang argued that the new routes were not to blame for the drop-off.
Instead, Chang said Transdev -- the private contractor that the district hired in 2014 -- struggled to get buses onto the streets promptly early Thursday. According to district data, only 31 percent of buses left their yards on time Thursday morning, compared with 41 percent last year.
Transdev couldn't be reached for comment. But there were already signs of improvement by that first afternoon, when nearly 60 percent — or twice as large a share — of buses left their yards on time.
District leaders say they've come to expect that kind of rapid turnaround — measurable on a timeframe of days, not weeks or months.
And the good news continued into Friday morning, with much more reliable performance: "So far, 72 percent of our buses are getting to school on time," Chang said. "So we've seen great improvement, and we're going to continue getting better." (End-of-day data said buses were 71 percent on time.)
The district, worried about the possibility of being spread too thin on that first high-stakes morning, kept many drivers on standby. But Chang said they're still committed to working with a smaller fleet this year, already down by more than 50 buses — and, he said, putting the savings back in the classroom.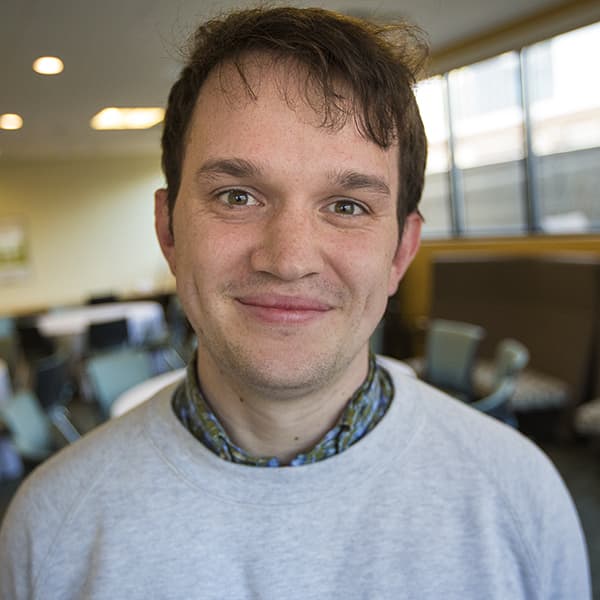 Max Larkin Reporter, Edify
Max Larkin is a multimedia reporter for Edify, WBUR's education vertical.