Forecast: Seasonably Cool Weekend Ahead
This article is more than 3 years old.
There were a few showers Thursday evening as cooler air filtered into the region.  This cool air will be present for the next several days, as will a risk of these pop-up showers.
Generally, sunshine is the main weather feature Friday and Saturday. However, as the sun heats up the ground and that air rises into the cooler air above it, a few pop-up showers can occur.  Anyone can see a shower, although most of us won't and the chance tends to be greatest off Cape Cod.
Temperatures will be seasonably cool, slightly below the long-term average, but certainly nothing unusual for the second week of September.
High pressure draped across the northern part of the country is going to protect us from any major weather for quite a while. With the exception of the aforementioned showers, dry conditions will likely continue for the upcoming five days, at least.
After the cool weekend, temperatures moderate a bit, reaching the mid 70s next week, with a chance of an 80 degree reading in some interior spots.
Irma Likely To Strike South Florida
The Category 4 storm is still headed for Florida as of Friday morning. The exact track and point of impact of Irma will make a tremendous difference on where the damage is worst.  All of south Floridians will experience torrential rainfall and damaging winds, but where the core of Irma passes at it comes onshore is where the most catastrophic damage is likely.
Additionally, if the storm moves inland just west of the Miami, Fort Lauderdale, Palm Beach area, storm surges will bring more damage, perhaps unparalleled, to that area.  These are worst case scenarios, but are certainly in the realm of possibility.
The storm was just north of Cuba early Friday and that country's radar picked it up.
You can follow my updates here and on Twitter @growingwisdom.
---
Friday: Partly to mostly sunny and seasonably cool. Can't rule out a pop-up shower for some in the afternoon. Highs 71-75
Friday Night: Clearing and cool after any evening showers. Lows 50-55
Saturday: Mainly sunny, but there could be a pop-up shower in the mid to late afternoon with highs in the lower 70s.
Sunday: Lots of sunshine. Highs 68-72.
Monday: Sunny and mild. Highs in the mid-70s.
Tuesday: Sunny and pleasant. Highs in the mid to upper 70s.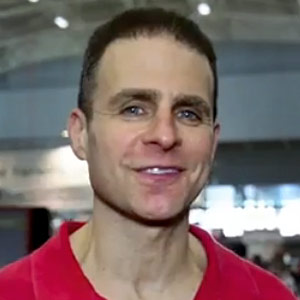 David Epstein Meteorologist
David Epstein is WBUR's meteorologist.