Forecast: Irma Continues To Pound Florida While Nice Weather Continues In New England
This article is more than 3 years old.
It's typically the case with major storms: One part of the country enjoys ideal weather while another is suffering.  Our weather here in New England couldn't be much nicer.  This continues with a warming trend into the 80s by Tuesday.
Ironically, September 10th is the actual peak of hurricane season, and right on schedule, a major hurricane is lashing Florida.   For us, high pressure keeps in control for as far ahead as I can forecast with confidence.
Irma crossed over the lower Keys Sunday morning with hurricane force winds and gusts over 100 miles per hour.  Although this is the "official" landfall, the storm quickly emerged back over water. Cudjoe Key is a small island about 5 square miles.
The rest of the day forecasters will be watching to see how Irma continues to maintain intensity.  There is a trough of low pressure moving through the Gulf Of Mexico which is going to weaken the storm.  The question is when does this weakening occur.
Hurricane force winds extend out about 100 miles to the northeast of the storm, but much less in other quadrants.  Although much of Florida will experience strong tropical storm force winds, hurricane force gusts have as of mid-morning not been widespread.  This could change this afternoon.
The west coast of Florida from Naples to Tampa is particularly susceptible to storm surges when a hurricane passed just off the coast as Irma is expected to do. Meteorologists and urban planners can estimate the storm surge, but until it occurs, we often don't know exactly how bad it will actually become.
Because of the weakening of the storm from its pass over Cuba yesterday, I am cautiously optimistic the damage won't be as bad as earlier expected.  This isn't to say there won't be damage or major damage, but you aren't going to see what we saw in places like Barbuda.
Other Damage From Irma
Winds under hurricane strength can still do a lot of damage to the fruit and vegetable crops in Florida.  Oranges and other citrus are still in a very green stage and tight to the trees, but can still be ripped off if the wind gusts are strong enough.  Again, this will vary from farm to farm but could impact prices in a major way.
Where Does Irma Go?
The storm will eventually move into the Florida Panhandle and then up through the southeast where it will rain itself out.  High pressure here in New England prevents anything from Irma from ever reaching us.
Still Watching Hurricane Jose
Jose, by the way, is still a hurricane.  We need to keep an eye on it in about 7-10 days as it passes close to our latitude.  It could just create some waves or have a bigger impact, but it's completely unknown at this point.
You can follow my updates here and on Twitter @growingwisdom.
---
Sunday: Lots of sunshine. Highs 68-72.
Monday: Sunny and mild. Highs in the mid-70s to near 80.
Tuesday: Sunny and unseasonably warm.  Highs 80-85.
Wednesday-Friday: Continued dry and pleasant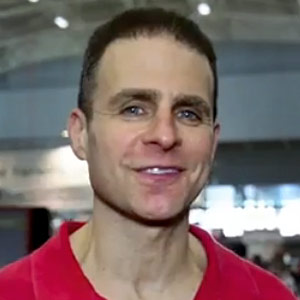 David Epstein Meteorologist
David Epstein is WBUR's meteorologist.