Man Who Spent 5 Years Locked In Solitary Speaks With Man Who Put Him There
Play
This article is more than 5 years old.
Massachusetts lawmakers have four separate bills focusing on criminal justice reform to look through when they return to Beacon Hill this week, including bills to try to restrict the use of solitary confinement.
Bobby Dellelo, 76, spent more than half of his life in prison for his conviction as an accomplice to murder during an attempted robbery. He joined Morning Edition to discuss his experience in solitary confinement with David Haley, a former state Corrections Department associate commissioner and the man who once placed Dellelo in solitary confinement.
Some highlights from our conversation, edited: 
Bob Oakes: Dave, why would an inmate be put in solitary?
David Haley: For different types of infractions. They might have assaulted other inmates, they might have assaulted a staff member. They might also have needed protective custody if there was a beef between that person and somebody else. If they were acting out.
The goal of people who work in prisons is to go to work and come home safe at the end of the day. So we try to run a safe and secure prison system. That included segregation, and I still believe that there is a place for segregation for inmates who will not carry themselves properly within the inmate population.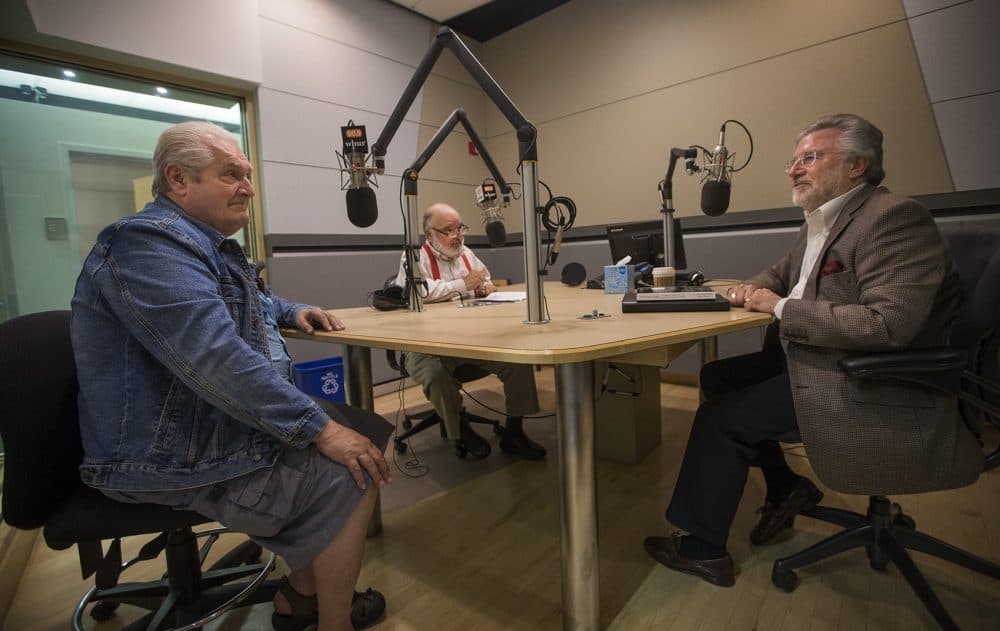 Do you think you were wrongly put in solitary confinement at that time? 
Bobby Dellelo: No. I went in for escape. I escaped three times. I have no problem with, you know, accepting the responsibility. What I do have a problem with is the treatment, the things that happened to me in there. The problem is you're keeping people in segregation too long, and you're putting people in segregation that don't belong there.
So there are, as I understand it, hundreds of people sitting in solitary confinement or segregation in Massachusetts right now. And given that, what advice do you have for state lawmakers considering how to regulate that, or change the practices? 
David Haley: I think you have to run a safe and secure prison system with all those procedural safeguards. I think you need to have programs including mental health counseling for individuals who are in segregation. If you're not giving them the opportunity to partake in educational programs or drug and alcohol programs or counseling services then you're doing that individual a disservice and we've seen historically what happens is, you open up the cell door and the inmate doesn't walk out — the inmate comes flying out, and he or she wants to hurt whoever happens to be standing on the other side of that door, particularly if they've been in solitary in segregation for a long period of time.
So am I right in thinking that what you think state lawmakers should do is create a system where fewer people go into solitary confinement and those who are in there are in for less time?
Bobby Dellelo: Absolutely. And you have psychiatric people who can sit down and talk with a guy, and you can tell where this guy's head is at. They need services, they need programs. We could take prisoners, the lifers — and not all of them are capable of this — you take them and train them in carpentry, masonry, painting. We take these individuals and train them and they, in turn, train other prisoners. Give them the meaning and purpose in life.
This segment aired on September 11, 2017.