10-Year-Old Salem Boy Is Posthumously Honored For Bravery At 9/11 Ceremony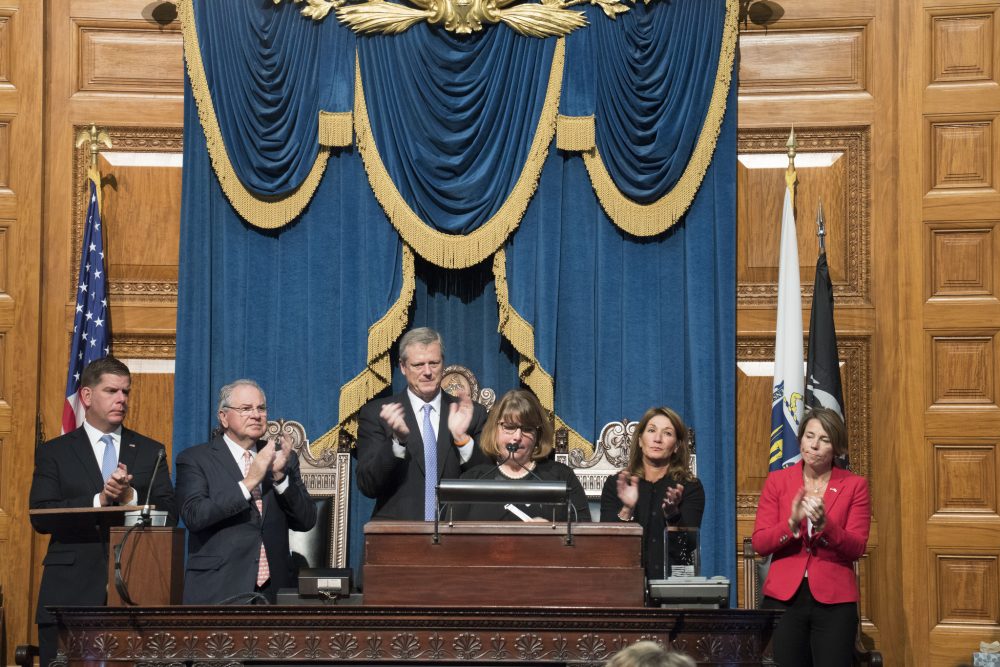 This article is more than 3 years old.
A 10-year-old boy was posthumously honored Monday with a civilian bravery award named for a flight attendant on one of the hijacked jetliners that was flown into the World Trade Center on Sept. 11, 2001.
Jaydon Dancy was struck and killed by a commuter train in June, less than a year after his brave efforts to rescue a stricken kayaker from the waters off Salem.
Jaydon's mother, Michelle, accepted the annual Madeline Amy Sweeney award Monday during ceremonies at the Massachusetts State House marking the 16th anniversary of the terrorist attacks.
Sweeney, of Acton, was a flight attendant aboard American Airlines Flight 11 and was credited with quietly providing authorities on the ground with key details about the unfolding terror attack.
The award was created by the state Legislature in 2002 and is presented to an individual who displays "exceptional bravery, without regard for their own personal safety," in an effort to save a life or lives, according to its description.
On Aug. 19, 2016, Jaydon was playing on the waterfront at Palmer Cove when he saw a kayaker fall into the water about 30 feet from shore. Along with an older woman, Jaydon jumped into the water to grab and pull the unconscious man to shore. Emergency medical personnel were unable to revive the man, whose death resulted from a medical condition.
"He was very modest about his courageous act," Michelle Dancy said at Monday's ceremony. "Jaydon was a compassionate, peace-loving boy."
The boy was recognized by Salem police and firefighters in front of his entire school. In March, the American Red Cross honored him in their category of Selfless Acts by Youth Heroes.
On June 9, Jaydon was crossing railroad tracks to try to retrieve his bicycle when he was struck by the train.
"In his short life, Jaydon demonstrated the same character and courage as the heroes of September 11, 2001," Gov. Charlie Baker said in a statement, "and it is our privilege to give this award to him and honor his memory and life."  
Sweeney's family attended the ceremony, which followed a flag-raising ceremony and somber reading of the names of the 206 people with Massachusetts ties who died in the Sept. 11 attacks.
With additional reporting by the WBUR Newsroom