Forecast: Wall-To-Wall Sunshine Brings A Real Treat — Sept. Beach Days
This summer was pretty average in terms of heat and moisture. We didn't have a drought nor did we have any prolonged extreme high temperatures.
It's rather nice to see summer extended a bit with a few added bonus days of 80-degree-plus temperatures. Of course, most people are in school or working so the day can feel wasted. But, it's still a great chance to take your lunch outside today and know the kids are having a lot of fun at recess in the late summer sunshine.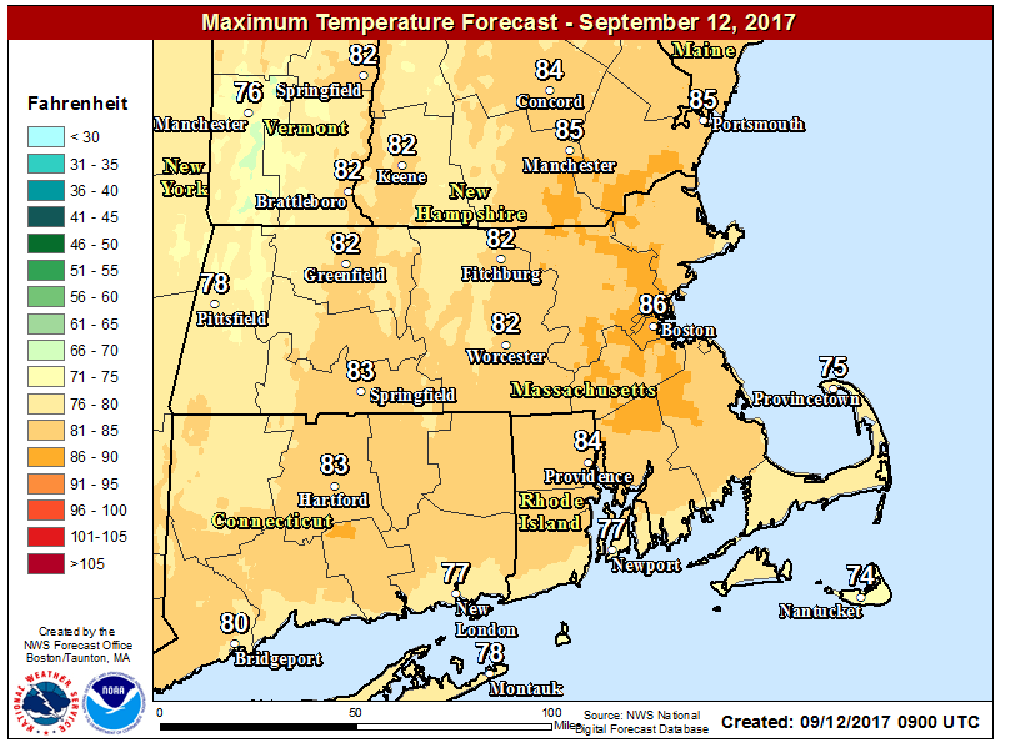 We can thank high pressure for this stunning weather.  It's keeping the air from gaining any moisture and leaving us with all this sunshine. With the early season cold air still way up in Canada, the air warms up a bit each day.
Today's highs reach the 80s. It's not just the lower 80s either. Some areas are going to make it into the mid-80s this afternoon. Boston likely will be one of the warmer spots with a westerly fetch of air.
Even Cape Cod will see highs into the 70s this afternoon, and the area will also see wall-to-wall sunshine.
Late this work week a few showers will cross the areas. This moisture will have once been loosely associated with Irma, and there will be headlines about that. However, it's just a talking point and not meteorologically significant. Really, it's just the chance of showers.
Jose will continue to spin in the Atlantic. The most likely scenario is it misses New England in about 7-10 days, but it does need to be watched as the forecast here could change.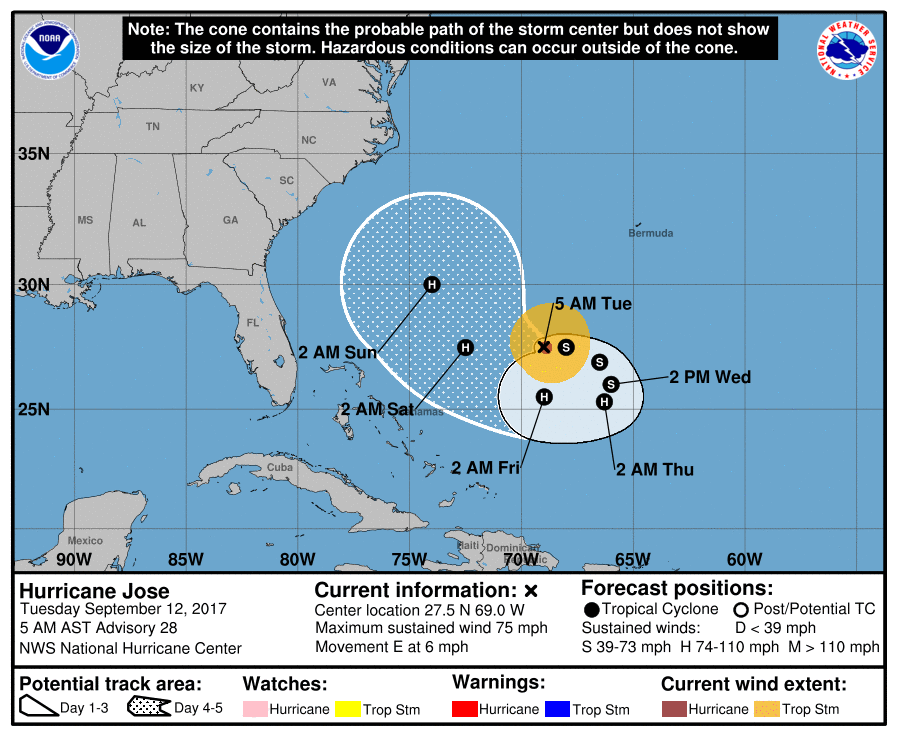 You can follow my updates here and on Twitter @growingwisdom.
---
Tuesday: Sunshine and warm. Highs 82-86; 70s on Cape Cod.
Tuesday Night: Mainly clear and comfortable. Lows 52-58.
Wednesday: More sunshine. Highs in the lower 80s.
Thursday: Sun and clouds. Highs in the upper 70s.
Friday: Clouds along with a chance of showers. Highs 73-78.
Saturday: Partly sunny. Highs 71-76.