Forecast: Nice Weekend Before Focus Turns To Possible Impacts From Jose
This article is more than 3 years old.
A few showers and even some heavier downpours crossed the area overnight. An upper-level trough, or dip in the flow of atmospheric winds, moves through the region this afternoon with a renewed chance of showers and storms.
This is the type of day where some of you will stay dry while others see heavier downpours. Humidity is going to remain high for mid-September when typically the air has more of a crisp feel to it. However, this past August was unusually dry with some rather cool nights, so I suppose this is just a sort of the balancing of things.
The weekend itself is going to be pretty darn nice. The only fly in the ointment, as the saying goes, is a chance of a pop-up shower Saturday, but this is a small chance. You should focus instead on the blend of clouds and sunshine in the forecast, not the possibility of a shower; it's too small to worry about.
Sunday is also quite warm with highs nearing or exceeding 80 degrees inland and temperatures in the mid-70s on Cape Cod and the Islands.
Impact Of Jose On New England Unclear
Next week our attention will be on Jose and whatever state that storm is in by that time. The models continue to bring the storm closer to New England, and at the very least, we are going to see some rough seas and rip currents along our shores.
The trend of the models means there is a possibility of rain and wind in the region in the middle of the week. It's impossible to have any sort of confidence in exactly how Jose might impact us.
The storm, even if it was a hurricane, would need to get close enough to the region for the strongest winds to ever be felt onshore. Rainfall and gusty winds, however, occur much farther away from the center. This means a pass of even 150 miles could bring a few showers and some gusty winds closer than that.
At this point, I would think about what would you do if a strong tropical storm or minimal hurricane reached the shores of southern New England. Most notably, do you have a boat in the water that would need to come out. Beyond that, let's focus on the nice weather coming up for the weekend and try not to worry about the possibility of a storm for next week.
You can follow my updates here and on Twitter @growingwisdom.
---
Friday: Clouds, some sunny periods along with a chance of showers or a thunderstorm. Mainly in the afternoon. Highs 73-78.
Friday Night: Some ground fog and low clouds. Lows 61-64.
Saturday: Partly sunny, moderately humid. Quick mid-day sprinkle. Highs 73-78.
Sunday: Mainly sunny. Highs in the upper 70s to near 80.
Monday: Partly sunny mild. Highs in the mid-70s.
Tuesday: Clouds increase, may shower. Muggy. Highs in the lower 70s.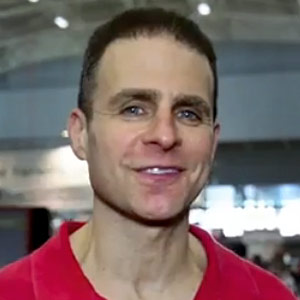 David Epstein Meteorologist
David Epstein is WBUR's meteorologist.