Forecast: Jose Brings Some Rain Later This Week
03:47
Play
This article is more than 3 years old.
Sunday brings another murky start for many with areas of thick fog and low clouds. However, like Saturday, the sun will eventually win out and temperatures will be quite warm. I expect Boston will clear earlier than Saturday, when it took until after 2 p.m. for the sun to shine in many of the neighborhoods.
Beginning Monday, our weather will dominated by what is currently Hurricane Jose which will weaken to a tropical storm as it moves north closer to New England and over colder water. Eventually the storm will stop impacting the area, likely later Wednesday or Thursday.
There are still a lot of unknowns with the track of the storm and the exact impact to the area, but there are some things we do know. While hurricanes Irma and Harvey brought horrible damage with them, Jose isn't that type of storm and will not bring hurricane conditions to New England. The storm should have minimal or no impact on air travel, unlike with Hurricane Irma.
We do know that the storm, which is currently a minimal hurricane, will bring rough seas and rip currents for the next several days. If you are heading to the beaches, be extra cautious. The loop below shows the area of high waves moving north, then turning away in the middle of the week. You can also see the high waves from what is likely to be Hurricane Maria in the Caribbean.
The exact track of the storm still isn't known. Even a closer pass to Nantucket still won't create big problems for most of the region. The storm could bring anything from a period of showers or steady rain with little wind, to heavier downpours with winds similar to a nor'easter. The highest chance of winds reaching tropical storm forces will be along the south coast, Cape Cod and the Islands.
Don't let the words "tropical storm force" create a false picture for you of what occurs. This means winds reach at least 39 miles per hour. The higher end of the scale takes winds up to 73 miles per hour technically, but nothing even close to that will occur in this storm.
Rainfall will be heaviest south of Boston. You can clearly see the most intense rainfall is expected to remain over the ocean, but a shift in the track west could bring several inches of rain to Cape Cod and the Islands. Even so, this isn't going to create a big flooding issue.
The bottom line is right now Jose is expected to bring a few days of clouds, some rain and perhaps some wind to the area. This isn't going to be a hurricane. If you have outdoor plans Tuesday and Wednesday they likely will be interrupted.
Interests from Cape Cod to Nantucket should plan on a period of heavy rain and perhaps some tropical storm force winds.  This could mean you need to get boats into safer areas, but this is still not a sure bet.
Nice weather returns at the end of the week and hopefully takes us into the next weekend.
You can follow my updates here and on Twitter @growingwisdom.
---
Sunday: Early fog, then becoming mainly sunny and warm. Highs 76-81.
Monday: Lots of clouds, some sunny breaks. Highs 72-77.
Monday Night: Cloudy with a risk of a few showers. Lows 61-65.
Tuesday: Cloudy, a better chance of showers, especially in the afternoon/evening. Highs 70-75.
Wednesday: Showers or a steady rain especially early, breezy to windy on Cape Cod.
Thursday: Sun and clouds. Highs in the mid-70s.
Friday: Partly to mostly sunny. Highs 73-78.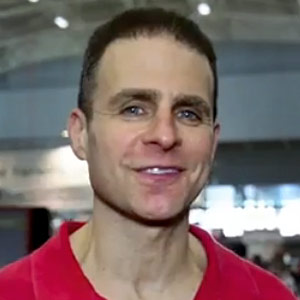 David Epstein Meteorologist
David Epstein is WBUR's meteorologist.