Forecast: Jose Brings Rain And Wind Tuesday, Especially On The Cape And The Islands
03:21
Play
This article is more than 3 years old.
Hurricane Jose is still churning itself in the Atlantic in the slot between Bermuda and the east coast. The storm will continue to move north today and slowly weaken as it gets farther away from the warm waters of the Gulf Stream.
There will be impacts to our weather — likely beginning Tuesday morning and continuing into Wednesday — from this storm. However, we still don't know the exact track of it and so a few unknowns remain.
After any early morning fog burns off, the cloud shield from Jose will begin to overtake the area before lowering and thickening. I don't expect any rain until Tuesday morning.
On Tuesday, radars will start picking up the outer bands of rain from Jose. The radar below shows the rain overspreading the area from the south during the morning. This can impact the morning commute, but it definitely will be a wet ride home that evening.
Rainfall will be heaviest closest to the storm. There could be some street flooding and basement flooding in areas which see over 3 inches of rainfall.
Winds Strongest At Coastline
There will be heavy rain and strong winds from Jose. This time of the year the leaves are still on the trees. So, unlike the middle of winter when the wind blows through the trees, the leaves can act like little sails and capture more wind. This can bring down more tree branches and in turn cause some power issues. I would plan on perhaps losing the power for a while in areas where winds are forecast to be strongest, especially places south of Boston.
Clearing should take place Thursday, but if the storm moves a bit slower and stays closer, that day too could feature a lot of clouds. Seas are going to become rougher and waves higher into Wednesday before they slowly subside.
Continue to think of this upcoming storm as a wet nor'easter. The wind and the rain will be strongest and heaviest at the coast with inland areas experiencing less of both.
You can follow my updates here and on Twitter @growingwisdom.
---
Monday: Lots of clouds. Some sunny breaks early. Highs 70-75.
Monday Night: Cloudy with a risk of a few showers. Lows 61-65.
Tuesday: Cloudy, a better chance of showers, especially in the afternoon/evening. Highs 70-75.
Wednesday: Showers or a steady rain especially early, breezy to windy on Cape Cod.
Thursday: Sun and clouds. Cloudy Cape and Islands. Highs in the mid-70s, 68-72 coast.
Friday: Partly to mostly sunny. Highs 68-74.
This segment aired on September 18, 2017.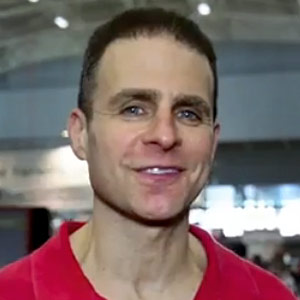 David Epstein Meteorologist
David Epstein is WBUR's meteorologist.