Interior Secretary Wants To Open First Atlantic Marine Monument To Commercial Fishing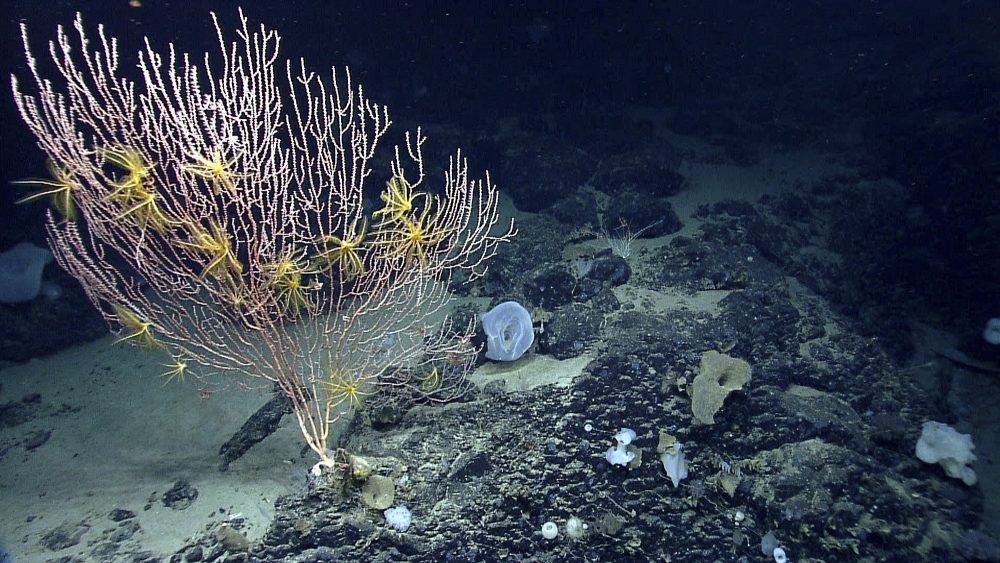 This article is more than 5 years old.
Interior Secretary Ryan Zinke wants to open up the first marine monument in the Atlantic Ocean to commercial fishing, according to a recommendation he made in a memo to President Donald Trump.
Zinke's memo touches on his recommendations for a host of national monuments, including Northeast Canyons and Seamounts Marine National Monument. Former President Barack Obama designated some 5,000 square miles off New England as the marine monument about a year ago.
Obama's proclamation should be amended to include commercial fishing activities regulated under federal law, Zinke's memo said. The memo states that instead of prohibiting commercial fishing, the government should allow it in the area under the Magnuson-Stevens Fishery Conservation and Management Act, which is the primary law governing the U.S.'s marine fisheries and meant to prevent overfishing and guarantee a safe source of seafood.
Zinke's memo states that the monument was established "to protect geologic features, natural resources, and species," but regulators have charged that it disrupts their ability "to manage species to balance protection with commercial fishing."
Trump ordered a review of national monuments earlier this year. The memo obtained by The Associated Press was first reported by The Wall Street Journal.
Conservationist groups slammed the recommendation on Monday, while fishing groups said they've been making the same proposal all along. Allowing regulated commercial fishing in the area is a conservation-minded move, said Robert Vanasse the executive director of Saving Seafood, a fishing advocacy group.
"Regulated fishing everywhere under the Magnuson-Stevens Act is pro-conservation and appropriate for all federal waters," he said. "It's scientifically sound."
Environmental groups, whale watch captains, recreational fishermen and others who pushed for the creation of the monument promised to continue fighting to protect it. Peter Shelley, senior counsel at the Conservation Law Foundation, said Trump doesn't have the authority to modify the monument, which Obama created under the Antiquities Act of 1906.
"Our marine monument -- the only one in the Atlantic -- protects rare and fragile ocean life and serves as an important deep-sea laboratory that will propel forward our nation's commitment to scientific understanding and innovation," Shelley said.
The monument's designated zone is located at the edge of a critical fishing area east of Cape Cod and south of Nova Scotia where fishermen harvest valuable species such as lobster and haddock. The monument is also home to fragile deep sea corals and vulnerable species of marine life, including whales and sea turtles.
This article was originally published on September 18, 2017.