Forecast: Jose Now Likely To Bring Showers, Limited Impact To Most Of New England
03:14
Play
This article is more than 3 years old.
I never thought Jose would be a big deal here for most places, and today, I think it's even less of a big deal.
The storm is now going to stay too far out to sea to bring us much more than a lot of clouds, some wind and showers.
Cape Cod, Nantucket and Martha's Vineyard will see the most rain and wind from the storm. In those areas, the rainfall could exceed 2 inches and the winds are most likely to reach tropical storm force strength.
However, even there, especially away from the water and in sheltered areas, the winds may never reach 39 miles per hour, which is the lowest threshold for an official tropical storm force gust.
The biggest change to the forecast is the rain. I just don't see the dynamics for extensive rainfall moving into much of the area. Now, this doesn't mean it won't rain, but any precipitation will likely be just showers. Some areas could see very little rainfall with this system as the main thrust remains over the ocean. The least rain will fall west of Route 495.
The highest chance of a steady rain is from about Marshfield and south.
As stated, winds from Jose are not going to be a big deal. However, gusts could be strong enough to take down a tree branch — or perhaps even a full tree. That being said, we won't see widespread tree damage. It will be breezy or windy through Wednesday night for most places, but the speeds generally won't exceed 30 miles per hour inland.
Along the coast where, again, there are tropical storm force wind warnings, winds can reach 39 miles per hour in gusts and places like Nantucket, the south side of Cape Cod and Martha's Vineyard may exceed those speeds, but not by much.
The system moves far enough away Thursday for clearing. The weekend looks great.
Keep in mind: Maria is a very powerful hurricane in the Caribbean and has the potential for catastrophic damage wherever it goes over land. It has already pounded the small island of Dominica overnight.
You can follow my updates here and on Twitter @growingwisdom.
---
Tuesday: Showers, some downpours and other times of just drizzle. Becoming breezy. Highs 65-71.
Tuesday Night: Cloudy with more showers or heavier downpours. Best chance of precipitation is over Cape Cod and the Islands. Lows 61-65. Breezy inland and windy coast.
Wednesday: A period of showers or a steady rain over Nantucket and the Cape mainly before noon. Breezy to windy on Cape Cod.
Thursday: Sun and clouds. Cloudy on the Cape and the Islands. Highs in the mid-70s; 68-72 coast.
Friday: Partly to mostly sunny. Highs 68-74.
Saturday: Mostly sunny. Highs in the mid-70s.
This article was originally published on September 19, 2017.
This segment aired on September 19, 2017.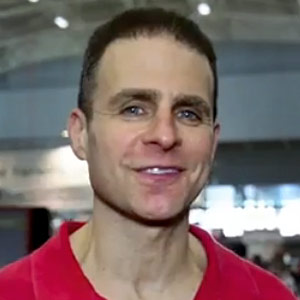 David Epstein Meteorologist
David Epstein is WBUR's meteorologist.