Boston Seeks A New Statue To Honor Martin Luther King Jr.'s Legacy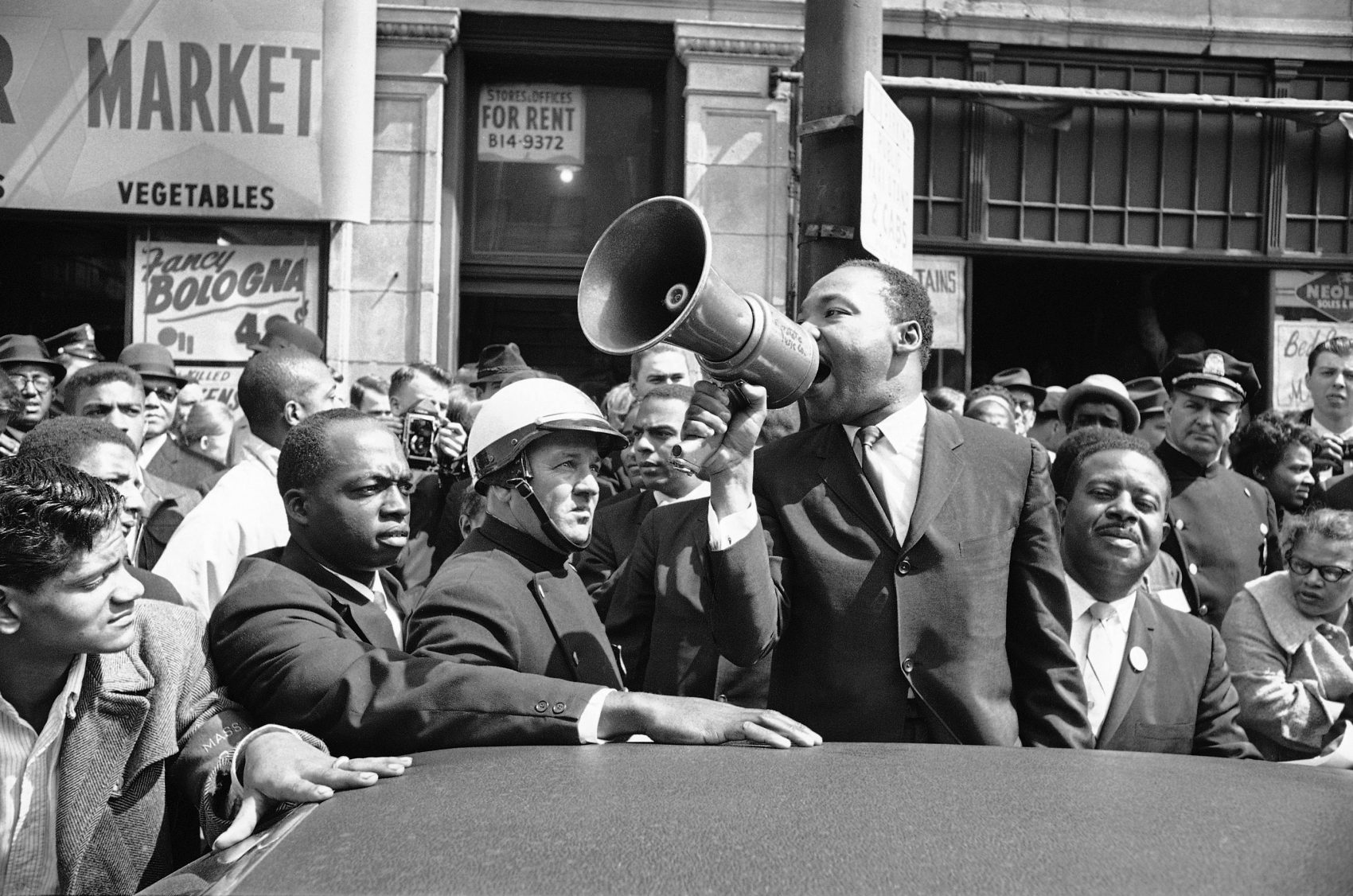 This article is more than 5 years old.
The city of Boston, in partnership with a prominent tech entrepreneur, announced Wednesday its plans to construct a grand memorial statue celebrating the life and activism of civil rights leader Martin Luther King Jr.
"As the 50th anniversary of his death approaches, I can announce that Boston is finally going to build a fitting memorial to Dr. Martin​ ​Luther​ ​King​ ​Jr. in the city he once called his second home," Mayor Marty Walsh said in his remarks to the Greater Boston Chamber of Commerce on Wednesday.
Beginning next month, artists based in Boston and beyond will be allowed to submit design proposals for the memorial.
"The goal of the Boston memorial is to inspire visitors by Dr. King's words, and to also reflect on Boston's history with race and civil rights," according to a website outlining early details on the project. The statue will also likely give a nod to King's Boston ties.

According to the website, five finalists will be selected by a committee and paid to develop renderings of their sketches. The artists chosen for the final round will be announced on Martin Luther King Jr. Day next year. There will be a public review of the artworks before the committee makes its decision.
The city's partnership is with philantropist and tech tycoon Paul English, who co-founded the flight and hotel booking site KAYAK, and currently serves as CEO of the travel app company Lola. He will donate $1 million in initial funding to get the enterprise off the ground.
"Growing up in Boston, I was always aware of MLK's history here, and I have been inspired by his messages of love and social justice," English said in the city's statement. "I want to bring to Boston a world-class memorial to MLK to celebrate his teachings as well as to look at the work we all still have to do today to get to his promised land."
As the project seeks nonprofit status, it also hopes to secure an additional $4 million in private donations. A location for the memorial is yet to be announced.
The monument is expected to include excerpts of King's key speeches, including from those written during his time studying at Boston University.
King earned his Ph.D. in systematic theology at BU in 1955. In 1964, King returned to the city to announce the donation of his personal papers to his alma mater. Next April will mark the 50th anniversary of his assassination.