Forecast: Windy And Slightly Rainy Due To Jose Before A Sunnier, Warmer Weekend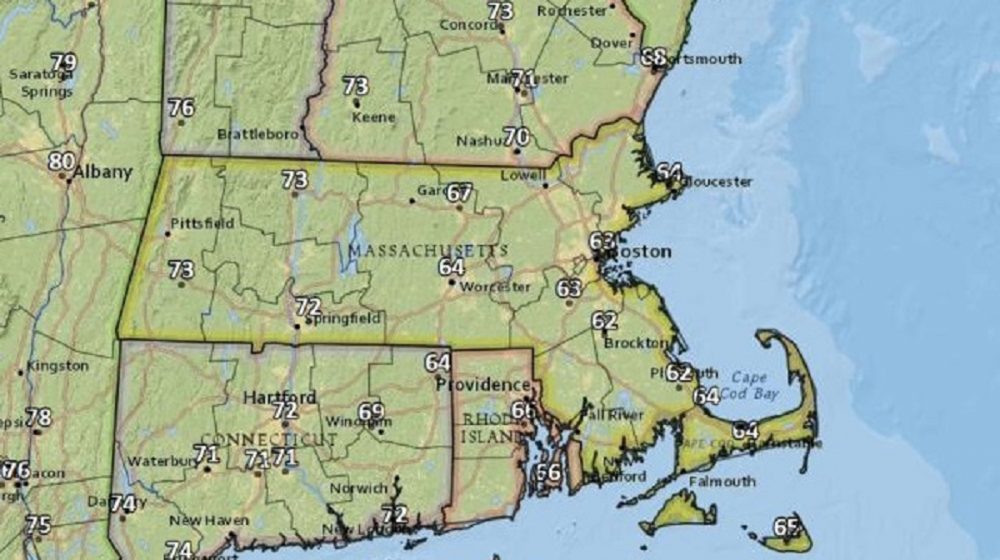 This article is more than 3 years old.
Tropical Storm Jose has been very persistent and will affect the region through Friday.
Across the southeastern shore, Cape Cod and the Islands, isolated wind gusts could still reach 50 mph. In the Boston area, it will be a lot less windy, with northerly winds estimated to be 15-25 mph with an occasional gust coming in at 30 mph.
There will be some intermittent rain with a few brief heavier showers across places in southeastern Mass. through Friday.
Jose will remain stationary well southeast of Cape Cod through today, but then move in a southwestern direction to and end up south of the Cape on Saturday morning. By Saturday, the storm will weaken rapidly with winds diminishing over the weekend. Slowly, the clouds will erode from west to east with sunshine and warmer temperatures by the end of the weekend.
Looking much further south, Hurricane Maria will be at a borderline Category 3 status through Saturday as she passes northeast of the Bahamas. The current forecast tracks the storm well east of the U.S. and curves her out to sea early next week.
Meteorologist Dave Goldbaum is in for Dave Epstein
---
Thursday: Mostly cloudy and breezy. Occasional showers and windy at the southeast shore, as well as the Cape and the Islands with wind gusts at 50 mph. In Boston, wind gusts at 30 mph. High around 65.
Thursday night: Mostly cloudy, occasional showers. Lows 58-62.
Friday: Mostly cloudy, breezy. Few showers. High around 63, but reaching 73 in western Mass.
Saturday: Becoming partly sunny. High 68-75.
Sunday and Monday: Mostly sunny and warmer. Highs 77-82.