'Stronger' Is Everything 'Patriots Day' Tried To Be
Late last year — as if it were hoping to be an Academy Award contender — the well-intentioned, but misguided "Patriots Day" turned the Boston Marathon bombing into a vehicle for local boy Mark Wahlberg. It awkwardly tried to show a city ripped apart through a fictional cop's heroics. Now, in David Gordon Green's "Stronger," the story is flipped as we register the emotional toll of a victim reluctantly pushed into the role of a hero.
We follow the quiet, painful struggle to rehabilitate for bombing survivor Jeff Bauman (played by Jake Gyllenhaal) honestly and viscerally. "Stronger" is everything "Patriots Day" swung for and missed.
The actual bombing and subsequent search for the Tsarnaev brothers never takes center stage — that all happens on the news or in brief, well-staged flashbacks. The tale here is a deeply personal one about wrestling with demons — sometimes embarrassing ones — and finding your way after being dealt a losing hand.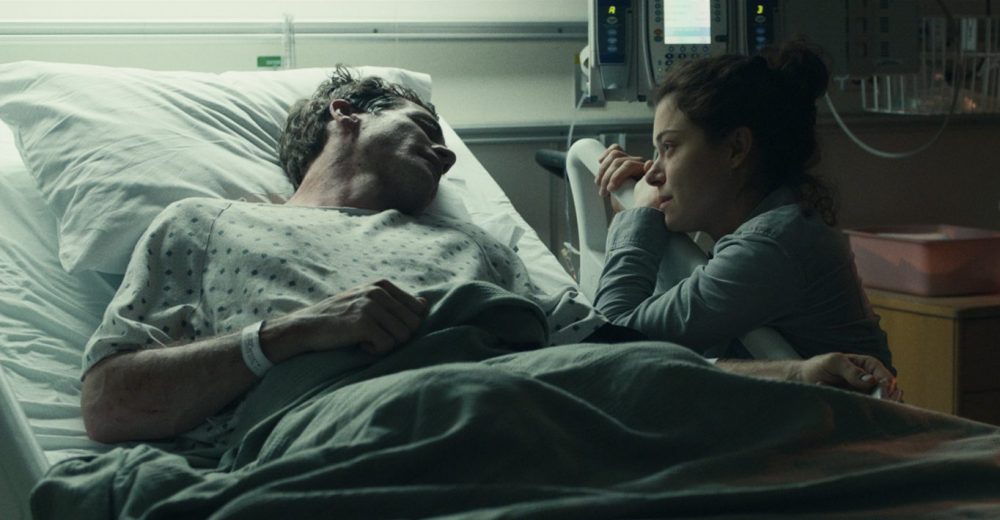 Based on Bauman's memoir (co-written by Bret Witter and adapted for screen by John Pollono), "Stronger" recounts the harrowing travail after the Chelmsford native had the misfortune to be standing on Boylston Street during the 2013 marathon. Losing both his legs was a grueling ordeal for Bauman — one that comes in uneasy and uncertain strokes. And while that resonates with earnest pain, the heart and soul of the film registers most palpably through the eyes of Bauman's on-again, off-again girlfriend, Erin (played by Tatiana Maslany). Maslany, the small screen star of "Orphan Black," makes the most of her go on a bigger canvas.
They're broken up when he comes to the finish line in an effort to win her back. She doesn't make it, and you wonder if they ever will as a couple, too.
Riddled by guilt and a deep-seeded love for Jeff, Erin doubles down, quits her job and moves into the cramped apartment Jeff shares with his mom to get him on track. Jeff, a man-boy by definition who worked as a chicken roaster at Costco and nurses away his hard earned dollars drinking beers with his bros and watching the Sox, never seemingly had a life plan to begin with. Add this physical loss and he becomes even more untethered and rudderless.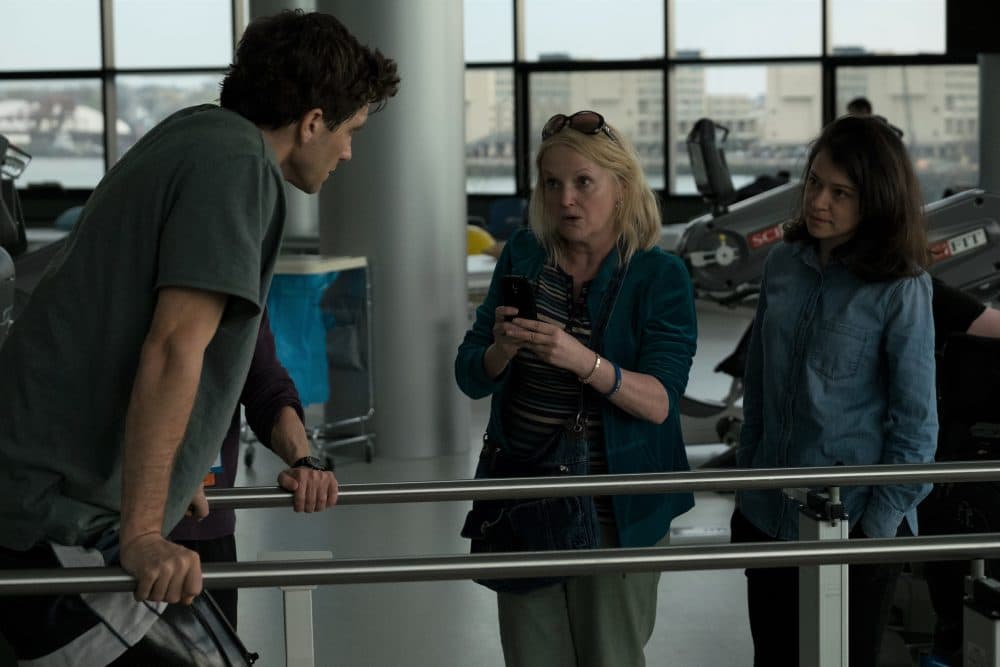 Erin, whose sacrifice feels saintly in size and commitment, becomes Jeff's anchor and motivator, and a fierce one at that. She wages a war of will with his mom, Patty (the always excellent Miranda Richardson), who would fit in perfectly with the beer-swilling sisters and significant others from "The Fighter" that drop as many F-bombs as they do Rs. When Jeff comes home from Spaulding Rehab Hospital, his mom stages a party in his honor, gets drunk and forgets he's alone in the tub. Then there's the offers from Oprah and the Bruins that Patty thinks are scratch tickets to fame and fortune ("I just want the world to know how wonderful my son is."). All this while Jeff slides into a deeper alcohol-fueled depression.
Bauman's tale of challenge has inherent universal appeal. Gyllenhaal, who has taken on quirky and emotionally complex roles in the past ("Brokeback Mountain," "Nightcrawler" and "Jarhead"), educes Bauman's inner torment effectively and registers that near elusive glimmer of hope in a tight-lipped smile and a twinkle of the eye. Maslany's performance underscores and cements it.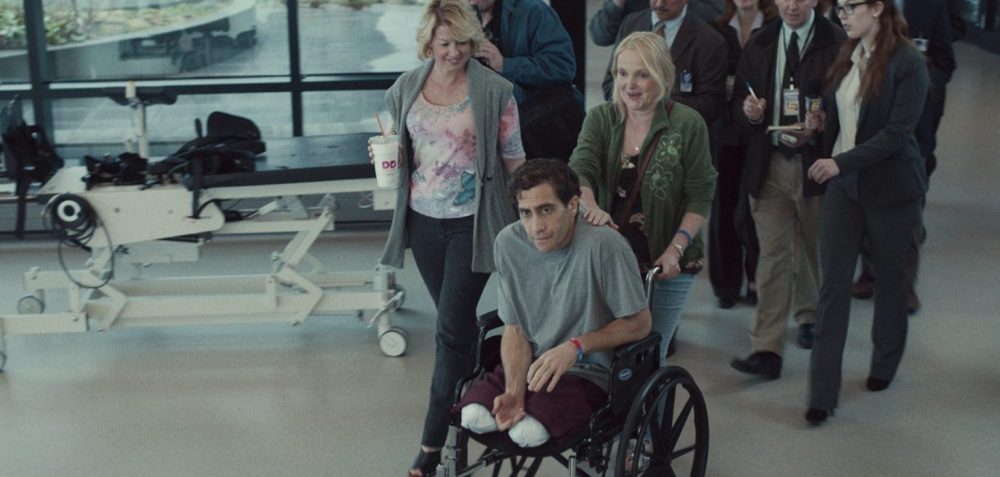 "Stronger" delves into our Boston-ness — as most films based here feel obligated to do — perhaps too much. It was cute and endearing when "Good Will Hunting" did it, "The Departed" made a mess of it and David O'Russell's boxing drama "The Fighter" came dangerously close to the edge but got it right. Here Green hits the accelerator for a film that didn't need it. "The Friends Of Eddie Coyle" and "Manchester By The Sea," similarly intimate tales, inflected it and got the gritty veracity of class-divided Boston without having to squeeze a "Bahston" into every other frame.
Green, whose resume is piquantly all over the place with small indie wonders like "George Washington" (2000) and "Joe" (2013) and highbrow high jinks "Pineapple Express" (2008) and "Your Highness" (2011), does a nice job of resisting the sentimental brass ring that looms just off screen in every frame. He keeps the action tight and internal, and rightly so, until just up to the near end, when there's a maudlin little furball that comes up. It's a moment of pause, but nothing to dwell on — especially as it follows the intensely intimate and sobering interaction with Bauman and his press heralded rescuer Carlos Arredondo (Carlos Sanz delivering a quiet knockout).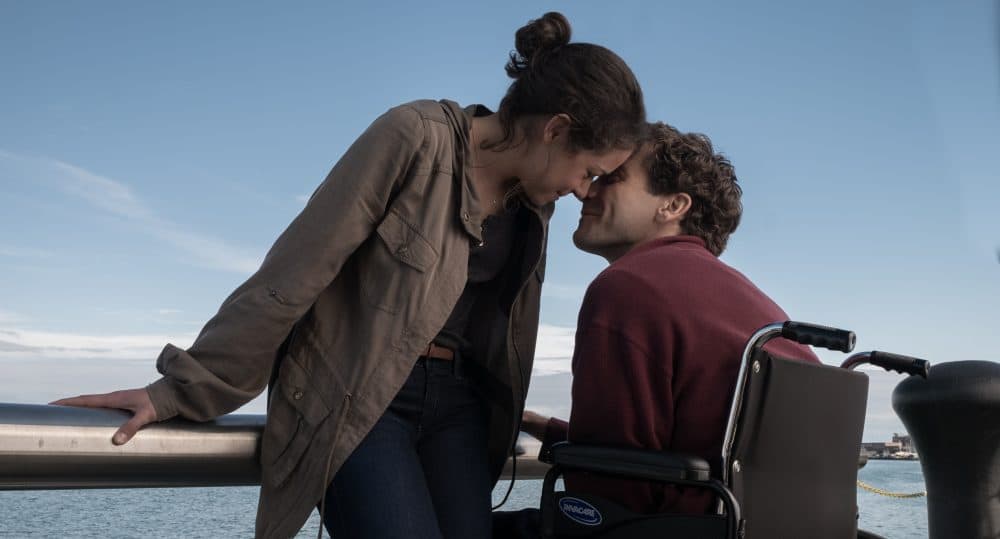 Before the credits roll, we're told that Erin and Jeff get married and have a daughter. What we're not told is that they've now separated. It doesn't matter, but I am curious as to how Jeff is as a dad and hope he's finding joy in his little girl — because Gyllenhaal, Green and crew got us to genuinely care. Obviously for the film their relationship's off-again status doesn't carry well, but a story like Bauman's doesn't need a bow. Like life, it's not about the happy ending, but the journey.