Bridge To Be Renamed For Late Sons Of Marathon Bombing Hero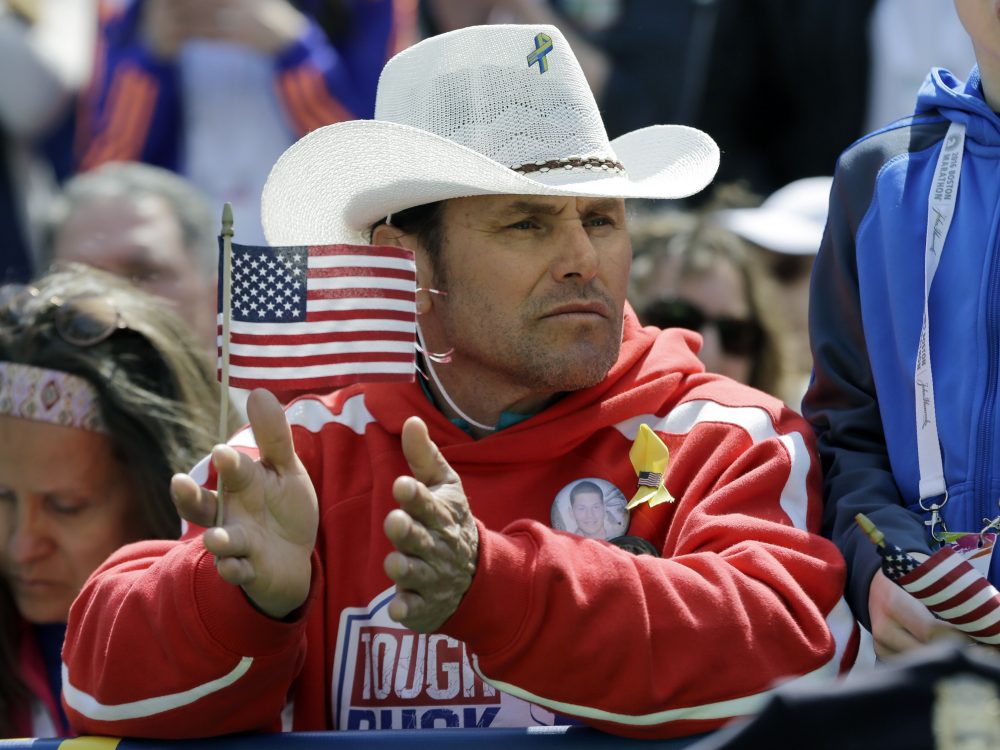 This article is more than 3 years old.
A small bridge in Boston is being renamed in honor of the late sons of one of the citizen heroes that emerged from the 2013 Boston Marathon bombings.
Governor Charlie Baker will join Carlos Arredondo and his wife, Victoria Foley, at the Thursday renaming of the Jamaica Way Bridge for their sons, Alexander and Brian Arredondo. Alexander was a Marine killed in Iraq in 2004; Brian killed himself in 2011.
Their deaths prompted Carlos Arredondo to become an anti-war activist and suicide prevention advocate.
Arredondo was also among those who helped victims of the marathon bombings that killed three people and injured hundreds more.
Arredondo notably helped Jeff Bauman, a survivor who is now the subject of "Stronger," a new movie out this month starring Jake Gyllenhaal.