Forecast: Fall Is Here — It'll Be A Cool Weekend, With Saturday Showers
This article is more than 3 years old.
When I was writing the daily forecast Thursday it was about 25 degrees warmer than this morning and a lot more humid. As you step outside today -- heading to work, school or walking the dog — you'll quickly notice fall is here.
The air mass in place is cool and dry and feels more typical of the final days of September. As we look back at most of the month in the rear view mirror, it's been warm and a bit on the dry side, but this weekend will be cool with some rainfall.
Average rainfall is just under an inch of rain each week. If we don't receive that amount then it starts to become dry rather quickly. A week with a lot of rain can keep things moist for a week that follows with no rain, but beyond that the landscape quickly dries.
The drier than average weather is most notable along the coastline where the drought monitor is picking this up. In Maine, much of the area from Portland north along the coast is still in drought conditions. The heat this week exacerbated all of this.
This weekend, rain showers are in the forecast for Saturday. Although the ground may become wet, it won't be enough. An inch or more of rain would be ideal, we'll be fortunate to see a 10th of that in many places.
The map below shows how much rainfall is expected Saturday. This is based on all the models and is an average. The exact amounts are rarely correct, but the pattern of very little overall rain likely is.
Temperatures on Saturday with the clouds and the raw breeze off the water will be very chilly. Highs won't reach the 60 degree mark for one of the coolest days in a long time.
The reason for the showers is a low pressure system to our west which will track just south of the region. The low is starved for moisture, thus the low prediction of total rainfall.
As the low passes, clearing takes places and leaves a fantastic Sunday. This will be a typical fall day with highs in the 60s and lows in the 40s. If you want to see some early foliage head to the higher elevations of northern New England for a good show.
Next week there is going to be a warm-up again. We won't become as warm or humid as this past week by any measure, but it will turn unseasonably mild with highs well into the 70s and a few 80 degree readings are likely. It will feel like fall this weekend, but summer won't give up just yet.
You can follow my updates here and on Twitter @growingwisdom.
---
Friday: Sunny, some late day clouds. Highs in the mid 60s.
Friday Night: Clouding up, a shower by morning. Lows 47-54.
Saturday: Cloudy, a few showers. Very cool with highs 54-59, warmest inland.
Sunday: Sunny and pleasant. Highs 65-69.
Monday: Sunny and milder. Highs around 70.
Tuesday: More sunshine, highs in the lower 70s.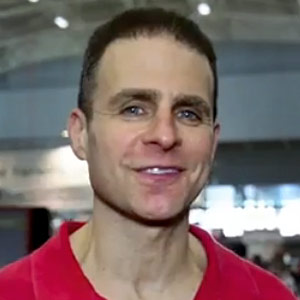 David Epstein Meteorologist
David Epstein is WBUR's meteorologist.