Mass. National Guard Unit And Red Cross Volunteers Heading To Puerto Rico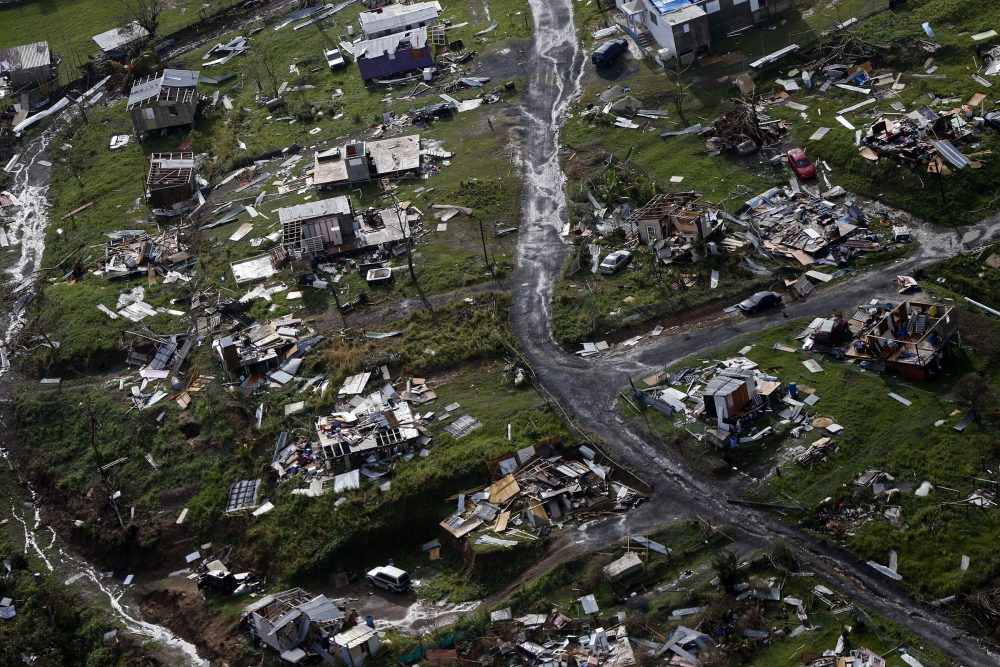 This article is more than 3 years old.
Republican Gov. Charlie Baker announced Friday that Massachusetts will be sending a six-person National Guard communications unit to Puerto Rico for up to 30 days.
Baker said the unit would help support satellite-based data and mobile communications on the hurricane-ravaged island, where communication lines have been severely damaged.
On Saturday, the campaign for Democratic gubernatorial candidate Setti Warren, currently the mayor of Newton, released a statement asking: "Is that a joke?"
The statement noted that New Jersey Gov. Chris Christie, a Republican, announced the state would send 1,100 Guardsmen and first responders to Puerto Rico; New York Gov. Andrew Cuomo, a Democrat, has ordered 600 Guardsmen to the island.
Baker's office didn't immediately respond to The Associated Press' request for comment on Saturday.
The request for National Guard assistance from Puerto Rico came through the Emergency Management Assistance Compact, the national emergency management mutual aid system that streamlines state-to-state disaster assistance.
Baker said Massachusetts stands "ready and willing to offer additional support to Puerto Rico with personnel and equipment as requested and is preparing to welcome disaster survivors seeking temporary or permanent residence in Massachusetts."
The governor said Massachusetts will remain in contact with Puerto Rico officials and federal authorities throughout the response and recovery effort.
Seven volunteers from Massachusetts have also been deployed with the Red Cross to the island to help with recovery efforts. Jeff Hall, spokesman for the Red Cross of Massachusetts, says this decision involves a lot of challenges.
"Not that any natural disaster is an easy thing to do, but it's especially difficult right now in Puerto Rico," he said. "We want to make sure that folks are complete aware of what they're flying into."
Red Cross officials say communication with the team is spotty.
Earlier Friday, Baker and Democratic Boston Mayor Marty Walsh announced a new Massachusetts fund for hurricane victims in Puerto Rico.
Baker said The Massachusetts United for Puerto Rico Fund will distribute money that it raises to help reconstruction and relief in Puerto Rico and to aid those from the island seeking temporary or permanent residence in Massachusetts.
Baker said Friday that Massachusetts is home to one of the largest communities of Puerto Rican Americans in the country.
Democratic state Rep. Jeffrey Sánchez of Boston, who has family members in Puerto Rico, will serve as the honorary vice chairman of the fund's advisory committee.
The fund will work to collect donations from foundations, corporations and individual donors.
With reporting from WBUR's Newscast Unit and The Associated Press
This article was originally published on September 30, 2017.