'Act Of Pure Evil': President Trump Addresses Nation On Las Vegas Mass Shooting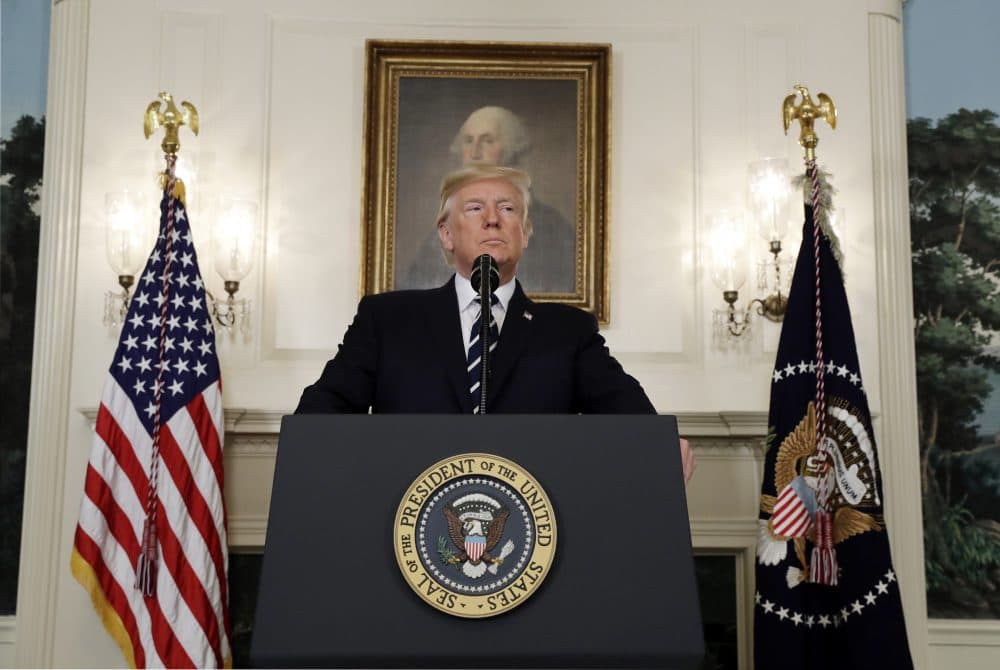 This article is more than 4 years old.
President Donald Trump, speaking Monday afternoon, called the mass shooting attack in Las Vegas "an act of pure evil."
Trump says the nation is joined together today in sadness, shock and grief.
Trump addressed the attack on a country music festival Sunday night that left at least 50 people dead and more than 400 injured.
The president said he has ordered flags to fly at half-staff Monday and will be visiting families of victims, as well as first responders, in Las Vegas on Wednesday.
Trump tweeted his "warmest condolences and sympathies" earlier Monday morning.
The gunman opened fire from inside the Mandalay Bay Hotel and Casino.
Authorities say 64-year-old Stephen Craig Paddock killed himself after the shooting. Police have yet to determine a motive.
With additional reporting from WBUR's Lisa Creamer