Boston-Area Natives Of Dominica Organize Aid For Tiny Nation
02:26
Play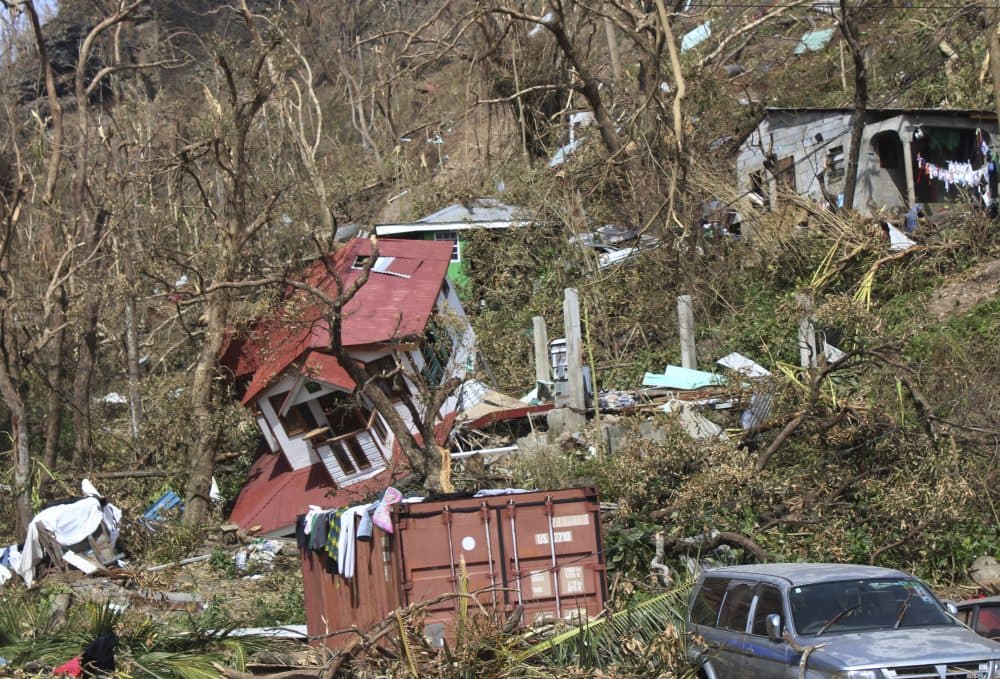 This article is more than 3 years old.
In a storage unit at a facility in Dorchester, a half dozen women stand surrounded by boxes, sorting donations they will ship to the tiny island nation of Dominica in the wake of Hurricane Maria.
"We have received a lot of donations from many places ... we have received water, baby food, baby formula, diapers, wipes, tarpaulins, everything you can think of," says volunteer Linda Joseph.
But some local Dominicans — not to be confused with people from the Dominican Republic — say their cause is being overshadowed by the devastation on other islands, particularly Puerto Rico.
"We were decimated by the hurricane; 95 percent of Dominica was destroyed," says Cuthbert Joseph, a dentist in Dorchester who's the spokesman for Boston For Dominica, a nonprofit aid group hoping to raise a half million dollars for the island. "We are on our own. We seek assistance from whoever will give it to us."
The group was founded in 2015 after the island was hit by Tropical Storm Erika. Two years later, Maria "thrashed [Dominica] with extreme winds and rain and destroyed all in its path," according to a report from the United Nations, causing direct damage to the housing and livelihood of the entire population.
Massachusetts is home to about 3,000 Dominicans, with 31,000 total across the United States. That compares with 71,000 on the island.
Dominica won its independence from Great Britain in 1978. Joseph says the country is not receiving the same level of aid as Caribbean islands that continue to be under the rule of Western countries. Help has come from the U.S., as well as countries including China, Morocco, Cuba and Venezuela.
And according to the U.N., some progress is being made, with food and water flowing into the country, the main hospital fully functional, and large container ships expected to arrive this week. Still, schools remain closed as they serve as shelters, a curfew is in place, and relief efforts are likely facing difficulties accessing remote locations.
Asked how long it will take to rebuild, one volunteer says "100 years."
Joseph manages to laugh, and says there's no way to know at this point.
"When we had [Tropical Storm] Erika they said it set us back 20 years, and Erika was not even a quarter of what we experienced," he said. "So I will say it will take us a long time to get back."
One member of Boston's Dominican community striving to help is Wilma Thomas of Dorchester. She recalls getting news of the hurricane smashing the country two weeks ago.
"It started at 2 p.m.," she says as she sorts women's clothing. "I started getting pictures of the roads and trees that had fallen ... it just got worse and worse over time. I did not hear from my family for almost four days. I could not eat, I could not drink, I could not sleep."
Thomas says she did eventually hear from her family — despite dozens of deaths in the country, her loved ones were alive.
And "by the grace of god," she says, Dominica will also be OK.
This segment aired on October 5, 2017.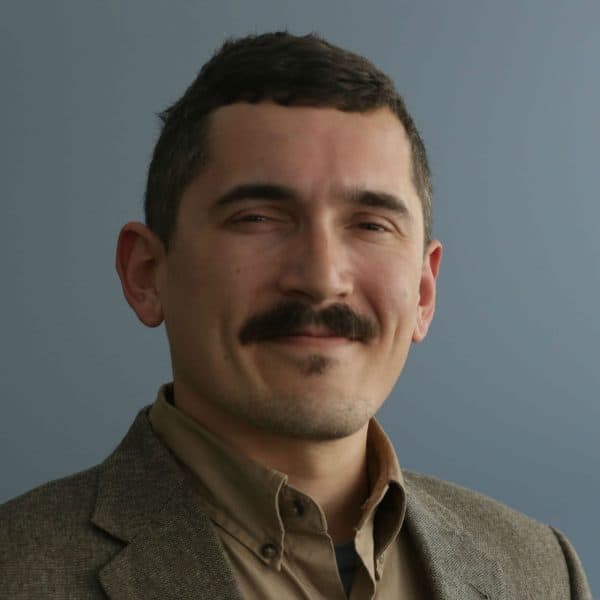 Simón Rios Reporter
Simón Ríos is an award-winning bilingual reporter in WBUR's newsroom.