WBUR Poll: No Boston Olympics, No Regrets — And Yes To Amazon Bid
02:40
Play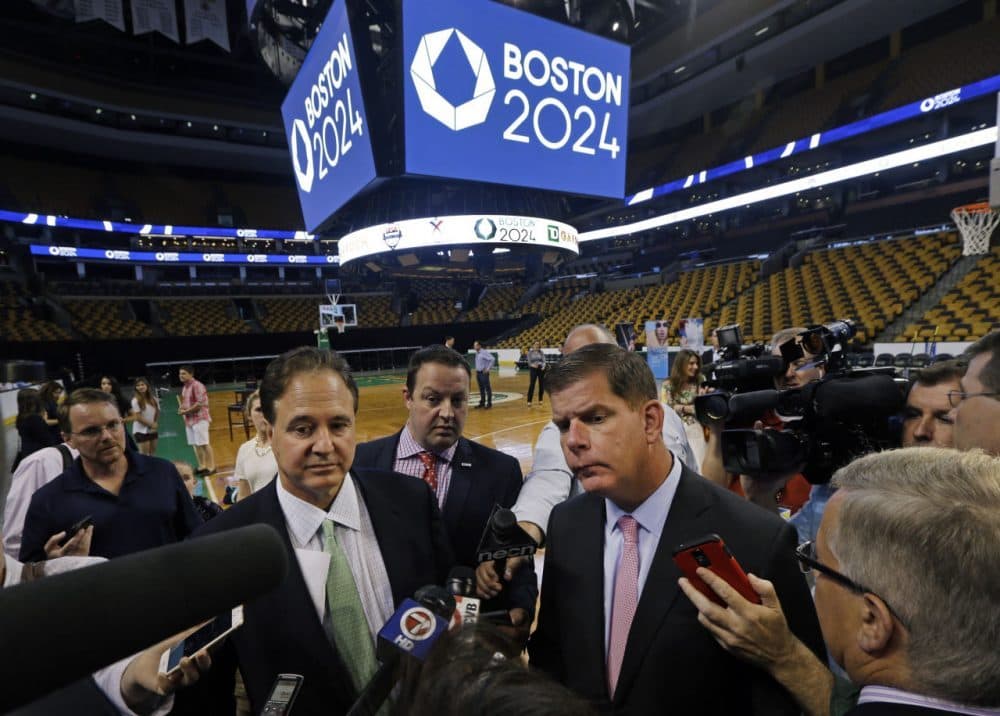 This article is more than 3 years old.
The 2024 Summer Olympics will be held in Paris, not Boston. And a new WBUR poll (topline, crosstabs) finds most Boston voters are just fine with that.
Just one in three think the Boston Olympics would have been a good thing for the city. Sixty percent say it would have been bad. Those numbers are even more negative than a year ago, when opinion was roughly split.
It's been a little more than two years since the United States Olympic Committee and Boston parted ways, ending the city's bid to host the 2024 Summer Games. So far, Boston voters don't have many regrets.
Boston 2024's backers -- led by Mayor Marty Walsh and some business leaders -- touted the original bid as a chance to rejuvenate our creaky transportation system and reinvent whole neighborhoods. Hosting the games would prove once and for all Boston is a world class city. But residents never really got on board.
Two and half years later, Bostonians seem to have moved on. That may be because they have a lot of other issues on their minds. In this week's poll, majorities said they were satisfied with only two of 11 issues facing the city -- the availability of jobs in the city, and the treatment of immigrants.
On the other issues, voters were less pleased. Those include housing prices, traffic, the MBTA, crime and gun violence, the public schools and race relations.
Specifically on the MBTA, just 39 percent are confident the system is ready for a snowy winter. Just one in three say the T improved since the historic 2015 snowstorms, about the same number that approve of how Gov. Charlie Baker is handling the region's transit system.
These concerns help explain why residents still express an echo of the kind of skepticism that ultimately killed the 2024 Olympics dream.
Voters are divided on the tax breaks given to General Electric to move its corporate headquarters to Boston. And while they generally support the city bidding for Amazon's second headquarters -- and its promise of as many as 50,000 jobs -- they are split on whether that bid should include GE-style tax breaks. And unlike the way the GE deal was brokered privately, poll respondents say they want the details of the Amazon bid made public.
Voters so far aren't taking any of these concerns out on Mayor Walsh, who has a sparkling favorability rating and a huge lead in this year's reelection campaign. A booming economy will help alleviate a lot of other concerns. But voters seem to be saying: Put the city, and its problems, front and center.
This segment aired on October 6, 2017.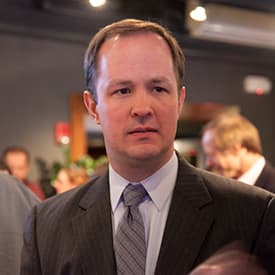 Steve Koczela Contributor
Steve Koczela is the president of The MassINC Polling Group and has overseen WBUR's polling since 2011.